Carplus can assist you if you're looking for a hybrid car on finance deals. You can count on us to do our best to get you the best quote possible from our network of industry leaders.
With the impending prohibition on new petrol and diesel car sales in 2030 and the demonstrated environmental benefits and fuel cost reductions provided by electric vehicles, EVs are becoming increasingly attractive among UK citizens. The total cost of ownership for electric cars is expected to be significantly lower in the long term because of decreased fuel, running, and maintenance costs.
Hybrid cars are a popular option among people who are not quite ready to make the full switch to electric cars. Choosing a hybrid car could provide the best of both worlds. When it comes to taking out a loan to buy a hybrid car, there are a variety of choices available.
What is a hybrid car?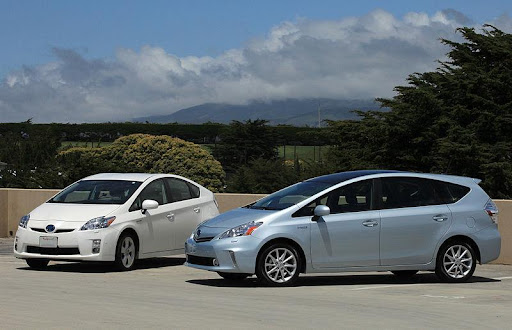 A hybrid car is a type of vehicle that uses both an internal combustion engine and an electric motor. Typically, the battery holds the electric energy, which is used in conjunction with the power from a petrol or diesel engine. The primary benefit of using a car with this hybrid version dual power source is that it will produce less CO2 and use less fuel than purely petrol or diesel alternatives.
Getting an ultra-low emission vehicle can help you save money on petrol, especially if your job requires you to travel over small distances or in ultra-low emissions zones.
How to buy a hybrid car on finance
Buying a hybrid car on finance does not have to be complicated! The three steps mentioned below are all that is required to obtain finance for a used hybrid car.
Fill out an online application
You can easily apply for hybrid car finance on our website. Afterwards, an expert from our team will work with you to get the best possible deal from a wide choice of trustworthy providers. A soft credit check is carried out after you've applied so that we can tell you if your application has been accepted or rejected.
Get the go-ahead
We will do our best to get your hybrid vehicle finance application approved. Once approved, we'll help you find the hybrid car you've been looking for. We'll even perform the research and assist in filling out the necessary papers for you.
Drive away!
Your new hybrid car with the best finance deal is ready for you to drive away!
Types of hybrid cars
There are three different types of hybrid vehicles to choose from:
Full-fledged hybrids (FHEVs)
Fully-hybrid automobiles, also known as parallel hybrids, can run on both petrol and electricity at the same time. It is the most prevalent choice of many UK drivers for fuel economy. With a full hybrid, you have three driving modes at your disposal. Its electric mode can operate on its own at low speeds of roughly 30mph, making it an excellent vehicle for zero-emissions city travel!
In series mode, the electric motor drives the wheels while the combustion engine serves as an onboard generator. In parallel mode, the wheels are powered by both an internal combustion engine and an electric motor.
Mild hybrids
In this type of hybrid vehicle, the combustion engine receives only a limited amount of electric assistance. Instead of powering the car solely on electric power, mild hybrids provide a 'boost' to the combustion engine. There is no need for a plug-in. It gets its power from the petrol or diesel engine as well as regenerative braking. Those looking for a more typical driving experience but with a cleaner, more eco-friendly approach to driving can benefit from mild hybrids.
Plug-in hybrid vehicles (PHEVs)
As the name implies, a plug-in hybrid may be charged internally and externally by connecting it to a charging station. Plug-in hybrids are a middle ground between conventional hybrids and pure electric cars. Because they have larger batteries than full hybrids, plug-in hybrids can travel further on a single charge. Plug-in hybrid drivers may also be able to charge their vehicle overnight and operate the electric-only mode for roughly 30 kilometres a day without ever using the petrol engine.
Types of hybrid car finance deals
Hybrid car finance can be divided into two primary categories:
Hire Purchase
Hire purchase (HP) allows you to spread out the expense of your hybrid automobile over a period of time so that you can afford the monthly payments. It's one of the simplest ways to get car finance. You can pay a deposit or take advantage of our no deposit options and then pay interest-bearing monthly payments until the end of the term. With hire-purchase, there are no mileage range restrictions, and you get a chance to own the vehicle once the last payment is paid!
PCP (Personal Contract Purchase)
Personal Contract Purchase (PCP) is a type of car finance in which the whole cost of the vehicle is not spread out over time. Instead, you pay the difference between the car's current value and its predicted value at the end of the agreement. You can return the vehicle to the dealership after your contract, and there will be no further payments. However, you'll have to agree to a mileage limit and maintain the car in good shape. PCP hybrid car finance can be an excellent choice for people who want a greater degree of freedom and who plan to switch cars more frequently.
Can I apply for electric car finance with bad credit?
Yes. Because we recognise that not everyone has perfect credit, we provide a variety of electric and hybrid car finance alternatives to suit a variety of credit profiles, including those with a bad credit score. Using our website, you can get a fast assessment of your eligibility without impacting your credit score.
How much does a hybrid car cost?
Hybrid cars used to have a reputation for being costly. Luckily, as more hybrid cars have entered the UK market, there are numerous affordable options.
While buying a hybrid car is more expensive than buying a new petrol or diesel car, you will save money in the long run (as well as contribute towards protecting the environment). You may also qualify for a lower rate of depreciation, and used hybrids registered before April 1, 2017, are exempt from paying road tax. Here are some of the cheapest hybrid vehicles on the market in the UK.
Toyota Yaris Hybrid - Starting at £21,080 (new)
Renault Clio E-Tech Hybrid - Starting at £21,395 (new)
Hyundai IONIQ Hybrid - Starting at £24,405 (new)
Benefits of a hybrid car
Several hybrid cars on the market can help you meet your environmental goals while still allowing you to drive a conventional vehicle. Choosing a hybrid vehicle offers numerous advantages, such as:
You won't have to stress about your car running out of electric power because the engine will kick in.
The hybrid system will help you save money and reduce your carbon footprint by driving short distances on electric power.
They help preserve energy since they are made with lightweight materials and can run on minimal power.
A regenerative brake system recharges your battery and extends the time between fill-ups.
They are more cost-effective to operate thanks to lower fuel expenses, lower road tax, a government tax benefit, and no fees for accessing ultra-low emission areas (ULEZ).
Apply for your electric car finance with Carplus!
We at Carplus can help you buy the hybrid car you want with our low-rate financing options and reasonable financing packages. We can offer a variety of hybrid car finance deals to fit different customers' needs and circumstances.
By applying at Carplus, you get the following services:
Vehicle finance at a low-interest rate
Flexible payment choices with no deposit requirement
Fixed interest rates and monthly payments
Flexibility to pick the hybrid vehicle of your choice
Multiple 5-star customer review
A dedicated team of experts
No negative impact on your credit score