The different car finance types for electric cars
The following are the most popular financing options for electric cars.
Hire Purchase
One of the most prominent ways to finance a car is with a Hire Purchase or HP. The electric car price can be broken down into manageable monthly payments with this fixed-interest loan. There are unlikely to be any mileage limits, and once you've completed all your payments, car ownership is possible as the vehicle will be yours!
Personal Contract Purchase (PCP)
Personal Contract Purchase (PCP) is another kind of finance. Even though your monthly payments are likely to be lower, you may be forced to accept a mileage allowance. You have three options at the end of your agreement: return the vehicle, pay the balloon payment, or use any positive equity as a deposit on a new deal.
Can I apply for electric car finance with bad credit?
Even if you've got a bad credit score, don't worry. You can still get good electric vehicle finance even if your credit isn't excellent. If you've got bad credit, we have financing options available to you. To provide you with the best and most affordable alternative, we compare several lenders who are willing to take your credit score into consideration.
Additionally, we provide a 0 deposit option for those who are concerned about having to pay a large upfront deposit. Without a deposit, you can begin financing your new electric car without making an upfront payment of any kind.
Types of electric vehicles that can be financed
The following are the three main types of electric vehicles available on the UK market:
Electric vehicles
An electric vehicle's battery provides all the vehicle's power, and it may be recharged either at home or at a public charging station. The charging infrastructure is growing by the day, and public chargers can be found in convenience stores, motorway rest stops, petrol stations, and several workspaces.
Plug-in hybrid electric vehicles (PHEVs)
Plug-in hybrid cars have a combined battery-powered motor with a petrol/diesel engine. Shorter trips can be driven only on electricity, and longer ones can be driven using petrol or diesel. Similar to electric cars, the battery of the vehicle needs to be recharged by connecting it to a charging station.
Full hybrid electric vehicles (FHEVs)
A fully hybrid electric vehicle has both a battery and a petrol or diesel engine, and the car shifts between both automatically so that you can only go a short distance on electric power alone. Full hybrid vehicles don't require recharging via an electrical outlet.
Get my quote ➜
Benefits of electric vehicles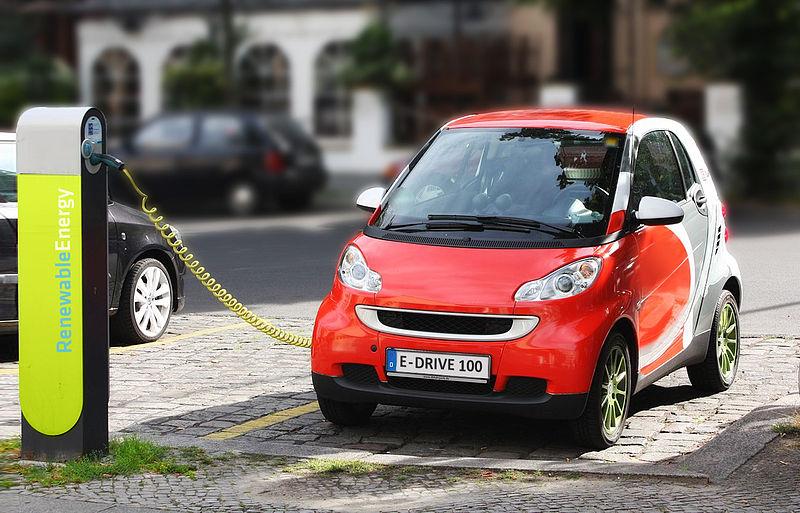 Electric vehicles are getting more affordable, and there is a wide variety to choose from, making this an excellent moment to make the switch. In addition to that, they're wonderful for the environment, and they're a lot of fun to drive.
Listed below are some of the more noteworthy benefits.
Environment advantages
Complete electric automobiles produce no greenhouse gases, reducing local pollution. Even while the UK's electricity supply is far from carbon-free, more than half of it does originate from carbon-neutral sources (nuclear, wind, solar, hydro, and other renewables).
Economic advantages
Even though petrol and diesel cars may be cheaper to buy initially, the cost of operating a used electric car is far lower. Long-term savings can be achieved through road tax breaks, government grants, free entry into ultra-low emissions zones (ULEZs), and lower per-mile energy costs.
Driving advantages
One of the first things you'll notice if you take an electric vehicle for a test drive is how quiet and smooth it is. These cars are astonishingly fast, with even the most basic hatchbacks able to accelerate from zero to 62mph in less than 10 seconds.
Stability advantages
The research was done to see how electric and hybrid vehicles fared in their MOTs, and the results were positive. Between January 2016 and May 2021, our team processed official UK Government data on over 1.7 million MOT tests, and we found that the top 30 vehicles all had a pass percentage of 84% or greater.
What are the prices of electric vehicles?
Electric vehicles are becoming more and more affordable as time goes on. Here are some examples of what's available, starting with the used Renault Zoe.
Based on a three-year finance agreement, an APR of 7.9%, and a credit score of at least 700, the following prices provide an estimate.
Used Renault Zoe
Estimated price = £12,600
The approximate monthly finance cost is £387.27 when using HP and £251.73 when using the PCP mode of finance.
Used Smart EQ ForTwo/ForFour
Estimated price = £13,643
The approximate monthly finance cost is £419.33 when using HP and £272.57 when using the PCP mode of finance.
What are the requirements for ev car finance?
You may be eligible for electric car finance if you meet the following requirements:
You must be at least 21 years old.
You have spent the last three years in the country (the UK)
You possess a valid driver's licence issued by the United Kingdom.
You're employed full-time.
You have not been declared bankrupt by a court of law.
You can demonstrate that you can afford the payments.
Which documents are needed to get an electric car on finance?
If you are looking for car finance, getting all your paperwork in order will help you move the process forward much faster. Typically, a driver's licence will suffice as proof of identity to prevent fraud. You may also be asked to prove your address in the form of providing a utility bill. After that, you may be asked to demonstrate your ability to repay the loan to avoid financial hardship. Bank statements or payslips are commonly used to access this information.
But don't worry; our experts will lead you through every step, so you won't have to worry about which documents you need.
Apply for your electric car finance with Carplus!
We at Carplus are committed to providing you with low-rate car finance deals. We can help you locate the best finance package for your circumstances while still allowing you to choose the vehicle of your dreams. A member of our staff is available to assist you in dealing with lenders and dealers and to ensure that the transaction goes as smoothly as possible. When it comes to electric car finance, Carplus offers several advantages, including:
No-deposit electric vehicle options
Electric car deals from a reputable dealer
Personal finance specialist available round the clock
Team of Certified Automotive Finance Specialists
Flexible choices and low rates
Great customer reviews
Finance options are also available for eco-friendly vans.