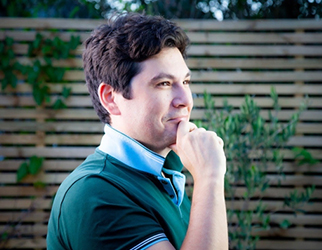 Roman Danaev
Here is an argument worth settling: should you buy a saloon or a coupe? Don't rush to give the answer yet because we're going to explore what makes them different. This quick guide will cover both body styles separately, then compare them, and show you the best models in each category.
Before we go on, let us remind you to use the Carplus tool to find cars that fit your budget and dealerships that offer the best car finance terms. Whether you choose a saloon or a coupe, take your next steps with us.
What is considered a Coupe?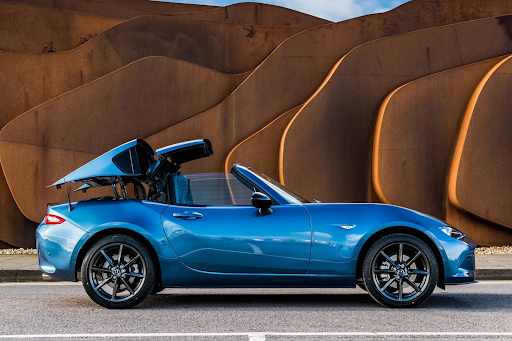 A coupe has a two-door body (although four-door versions are also available), a fixed roof, and a three-box design. Other features include a body built closer to the ground and a smooth slope from the roofline to the boot lid and the rear. In terms of seating, the standard for the passenger compartment is two seats. However, some models include two extra seats, which are often tightly squeezed in the back.
The first coupe on the market date back to the 1800s. Back then, carriage builders customised traditional coach designs, making them shorter and easier to climb. Fast forward to the 1960s, manufacturers started welding hard tops to two-seat cars as a nod to the old-style carriage.
From that point on, the differences between terms have been blurry, and the term "coupe" has been more popular with manufacturers that apply it more loosely.
What makes a car a Saloon?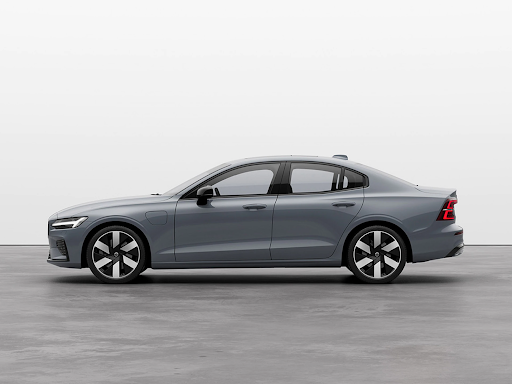 A saloon has four doors and, like a coupe, a fixed roof and a three-box design.
The wheelbase of a saloon is longer, and the car type features amply spaced seats in the back, with a more spacious and comfortable interior for the passengers. The boot space, with is separated from the main car compartment, is much larger than a coupe's. Plenty of saloons offer a more convenient driving position and have better safety features.
Saloons have been the flagship cars for most automobile manufacturers for decades. The space to store bulky items in the cargo area, including groceries and sports equipment, made them the most iconic vehicle for most families.
What's the difference between a Sedan (Saloon) and a Coupe?
The most common explanation you can find is that a coupe is a three-door version of a four-door saloon. It's a helpful description but not entirely accurate. After all, there are four-door coupes. Also, cars like the Audi TT Coupe only exist as coupes. So, they can't all be modified versions of other cars.
Consider the size instead. According to the Society of Automotive Engineers, an interior of a saloon is at least 33 cubic feet or 0.9 cubic meters; an interior of a coup is less than that.
Another way of comparing these cars is by their target audiences. Coupes are sportier. They often only have two rows, prioritise style and performance over practicality, and seem to be generally more engaging to drive than their four-door counterparts. Saloons, on the other hand, are great for families or people who prefer a roomier city car.
The differences between the two body types are not official or standard by any means. So, don't be too hung up on the differences, which are fairly flexible.
Best Saloon cars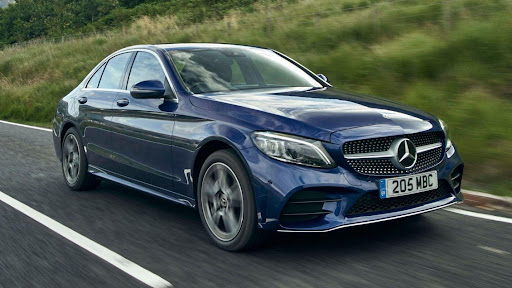 Mercedes-Benz C-Class is an executive car with strong on-board technology. The latest brought changes in exterior styling and was heavily inspired by its bigger E-Class sibling. Cost-conscious buyers have been particularly excited about the introduction of new mild- and plug-in hybrid models.
BMW 3 Series Saloon offers sure-footed road holding, punchy performance and impressive efficiency. The updated styling ensured a stronger, lighter body to the car.
The company has confirmed it will launch a production version of the fully-electric long-wheelbase 3 Series. The cosmetic revisions over the standard will be minimal, with slightly deeper side skirts to house the car's battery.
Kia Optima is an economical and good-value family car with a spacious cabin and decent luggage space. The model's safety credentials are also something to appreciate it for. The fourth generation car is a subtle evolution, featuring more kit and available in the SW Sportswagon estate.
Audi A3 Saloon is a premium model in the manufacturer's line-up. It uses the same platform as the Sportback, but with more legroom, superior motoring, and a beautifully built interior.
SEAT Leon has more rear space than before, making it perfect for growing families. The model is based on the same platform as the VW Golf, which means it's also closely related to the Audi A3. The Mk4 Leon is the most advanced and safest version to date.
Best Coupe cars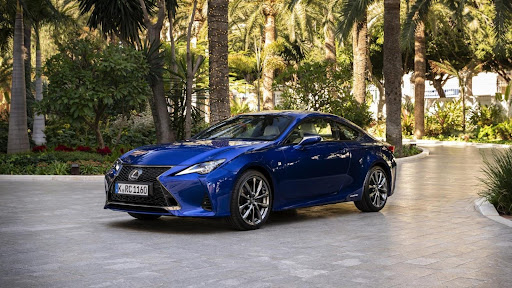 Lexus RC 300h is a petrol-electric hybrid with tight rear seats and small boot inherent to most coupes. While the name Lexus isn't generally associated with a sporty coupe, it's as solidly built and good-looking as other models in the line. Besides, the 300h's powertrain should be familiar in driving to anyone who's been in a modern Lexus.
BMW M4 Coupe is an engaging sports car that can surprise the owners with a dose of practicality. Those who occasionally need to carry luggage or rear-seat passengers will find room to do so. But what makes the car stand out the most is that it's packed with drive-enhancing features.
Toyota GT86 has a few distinguishing features - a lightweight body, rear-wheel-drive handling, and an adequate level of comfort for a compact four-seater coupe. It's also one of the cheapest rear-wheel drive sports cars currently available.
Nissan GT-R has successfully remained in contention with the best cars in the class for over a decade. It might look a little dated, but for those looking at cars from a performance standpoint, GT-R has exceeded the hype. Evidently, the company's formidable investments in engineering and technology have paid off.
The first thing to note about Audi TT is its ability to deliver head-turning style. The excellent build quality and efficient TFSI petrol engines also draw in a lot of sportscar enthusiasts. The third generation received the latest tech from other Audi models.
Which is better: Coupe or Sedan (Saloon)?
When it comes to classifying body styles, there are a few hard and fast rules. If you find it hard to place vehicles in their appropriate segment, remember this: saloons are bigger in size, usually have four doors, and are best for families and business people; coupes are smaller, sportier, and usually have two doors.
There is no debate about which one's the best - only which one suits you more.
Let us know if you need any help choosing the optimal type of car or the optimal type of finance. At Carplus, we're always ready to consult and advise!
Your monthly payment
£327.74
| | |
| --- | --- |
| Total charge of credit | £3,731.35 |
| Total amount payable | £15,731.35 |
Apply now for your personalised, no-obligation quote