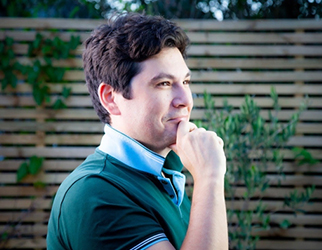 Roman Danaev
Elderly drivers are often highly experienced, which compensates for some age-related deficits. However, there are still additional vehicle requirements necessary to ensure the safety of everyone on the road.
We have shortlisted a variety of cars for older drivers, from small to family-sized, with a range of body types, prices, and levels of equipment complexity, and suitable for different driving styles. If you have an elderly relative or are looking to purchase a safe and dependable car for yourself, read on.
Carplus is the perfect place to start your car search. Our online tool will help you find the perfect car, with features and specifications that are most important to you, at an affordable price, and offered by dealerships with convenient terms. Start your search today!
1. Honda Jazz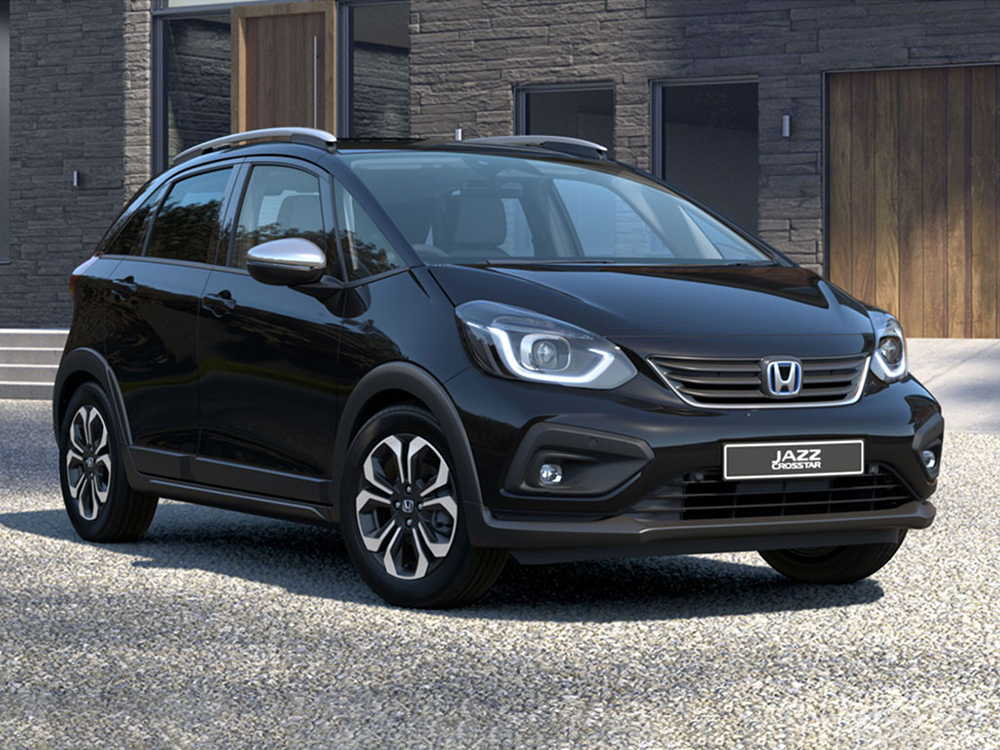 | | |
| --- | --- |
| Price | Starting from £19,690 |
| Body type | Hatchback |
| Gearbox type | Manual, automatic |
| Doors | 5 |
| Seats | 5 |
| Fuel | Petrol, diesel, hybrid |
The Honda Jazz has always been popular with older drivers looking for a small car and continues to impress buyers with its practicality, reliability, and fuel economy.
The raised driving position makes up for the car's overall low profile. Together with smooth acceleration, it makes for a comfortable and relaxing ride, which is particularly impressive for a supermini. However, the suspension could be softer. The steering is predictable and precise, and older drivers will appreciate that it is also very light, which means no extra pressure on the joints.
You may not expect it, but the Jazz is very easy to get in and out of. There are numerous features to accommodate different mobility needs, including a second luggage area for transporting medical equipment.
The suite of safety systems includes seat belt warnings, rear parking sensors, overspeed warnings, electronic stability control, and autonomous emergency braking.
2. Ford Fiesta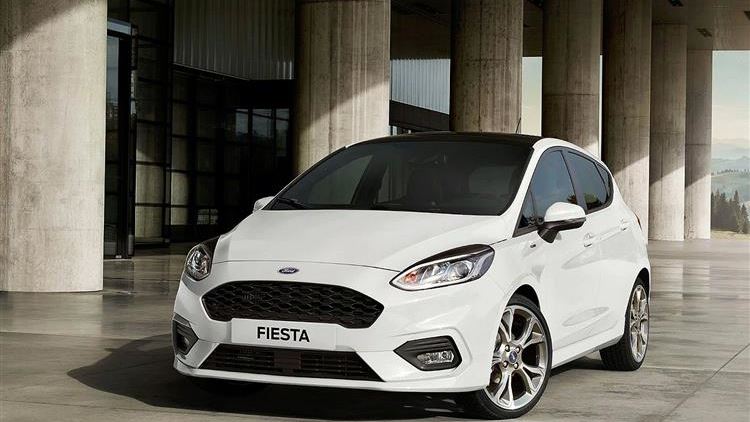 | | |
| --- | --- |
| Price | Starting from £7,760 |
| Body type | Hatchback |
| Gearbox type | Manual, automatic |
| Doors | 3, 5 |
| Seats | 5 |
| Fuel | Petrol, diesel, hybrid |
The Ford Fiesta is a great car for older drivers because it is easy to drive and easy to live with. Additionally, the decent cabin quality, space, and infotainment system will make for an enjoyable ride for both the driver and passengers.
The car will handle obstacles on back roads with ease and offer well-weighted, sharp steering. The steeply sloping front windshield ensures good visibility, as do the rear windows and the rear windshield.
The three-door hatchback is reasonable in terms of interior room. However, if you need to frequently transport four adults, the five-door version will serve better. The trunk offers enough space, but it may not be easy to slide in heavy items.
The entry-level Fiesta is smart enough, but it's the higher-spec models that come with a remarkable set of safety gear. The driver assistance technology includes lane keeping and lane departure warning, anticipates and/or detects unwanted vehicle intrusion, blind spot detection, and more.
3. Volvo XC60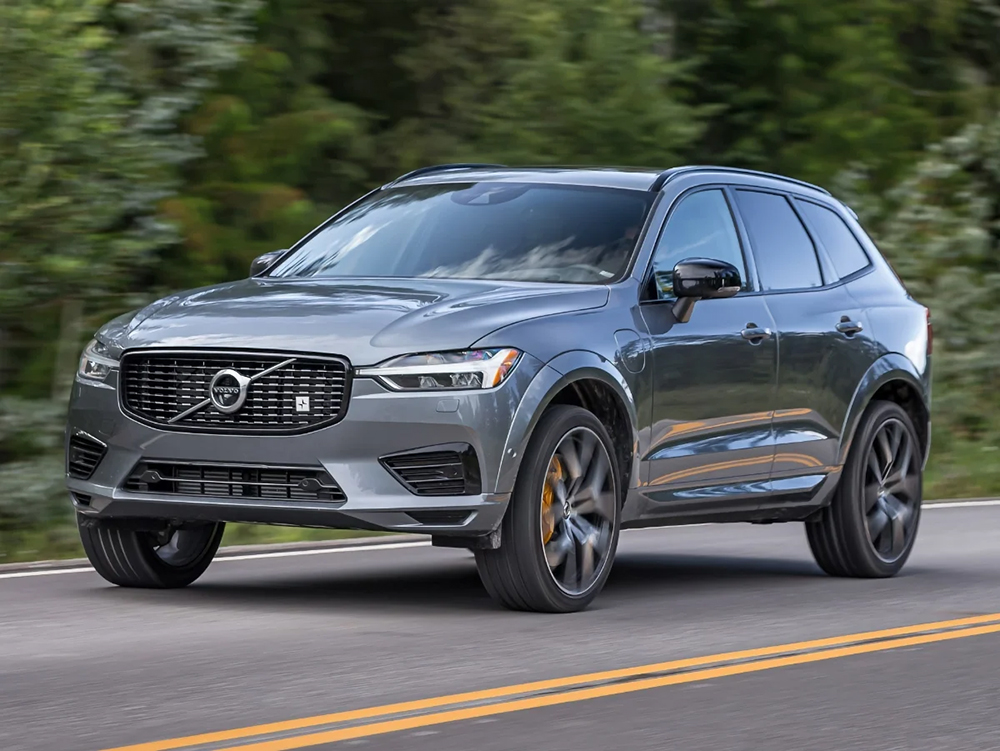 | | |
| --- | --- |
| Price | Starting from £10,479 |
| Body type | SUV |
| Gearbox type | Manual, automatic |
| Doors | 5 |
| Seats | 5, 7 |
| Fuel | Petrol, diesel, hybrid |
The Volvo XC60, a minimalist, comfort-oriented SUV is a worthy alternative to more expensive rivals from the premium sector. It is especially suitable for elderly parents, as the promotional campaign highlights the XC60's best features through the eyes of hard-working parents.
The SUV features high seats and excellent visibility on the road ahead and all-around. The sizeable dimensions also translate to ample leg, shoulder, and headroom.
The larger size may make handling and maneuverability more challenging, but the ease of steering and safety features should compensate for it. Specifically, the steering strikes a balance between being lighter than other SUVs and providing confidence in placing the car. The Ultimate trim comes with adaptive dampers for extra ride comfort.
The smart features and enabling technology include assisted safety, voice control, and Google integrations (available on select trims).
4. Toyota Yaris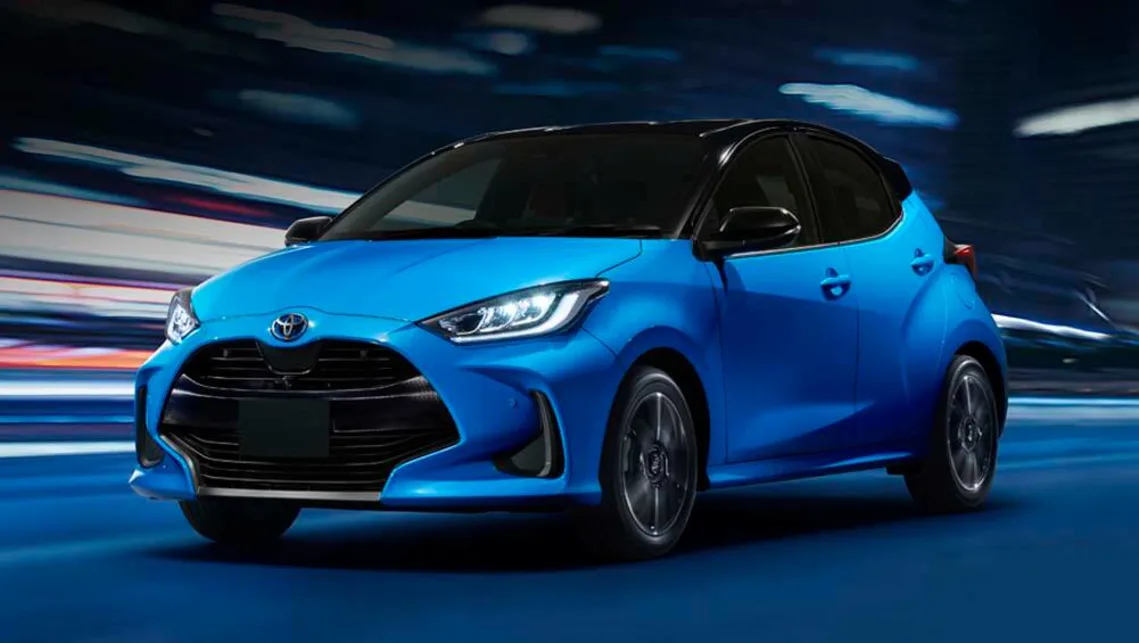 | | |
| --- | --- |
| Price | Starting from £7,460 |
| Body type | Hatchback |
| Gearbox type | Manual, automatic |
| Doors | 5 |
| Seats | 5 |
| Fuel | Petrol, diesel, hybrid |
Moving on to smaller cars optimized for city driving, we have the Toyota Yaris. A trendsetter in the hyper mini sector, the Yaris comes in with good fuel economy and a convincing package of advanced tech.
The Yaris shines when it comes to steering. And by pairing the comfortable steering with a small size, Toyota created an optimal car for twisty roads and tight parking spots. On the motorway, though, the performance diminishes, and the drive becomes noisier and less comfortable in general.
Compared to rivals, the Yaris is a little slimmer and a little shorter. This way, it sacrifices interior and cargo space for the sake of manoeuvrability. The space up front is average, so the driver wouldn't necessarily be settling for less.
The new model doubles down on all safety-related features of the old model - pre-collision, intersection turn assist, cross-traffic, clearance sonar, and more.
5. Hyundai i10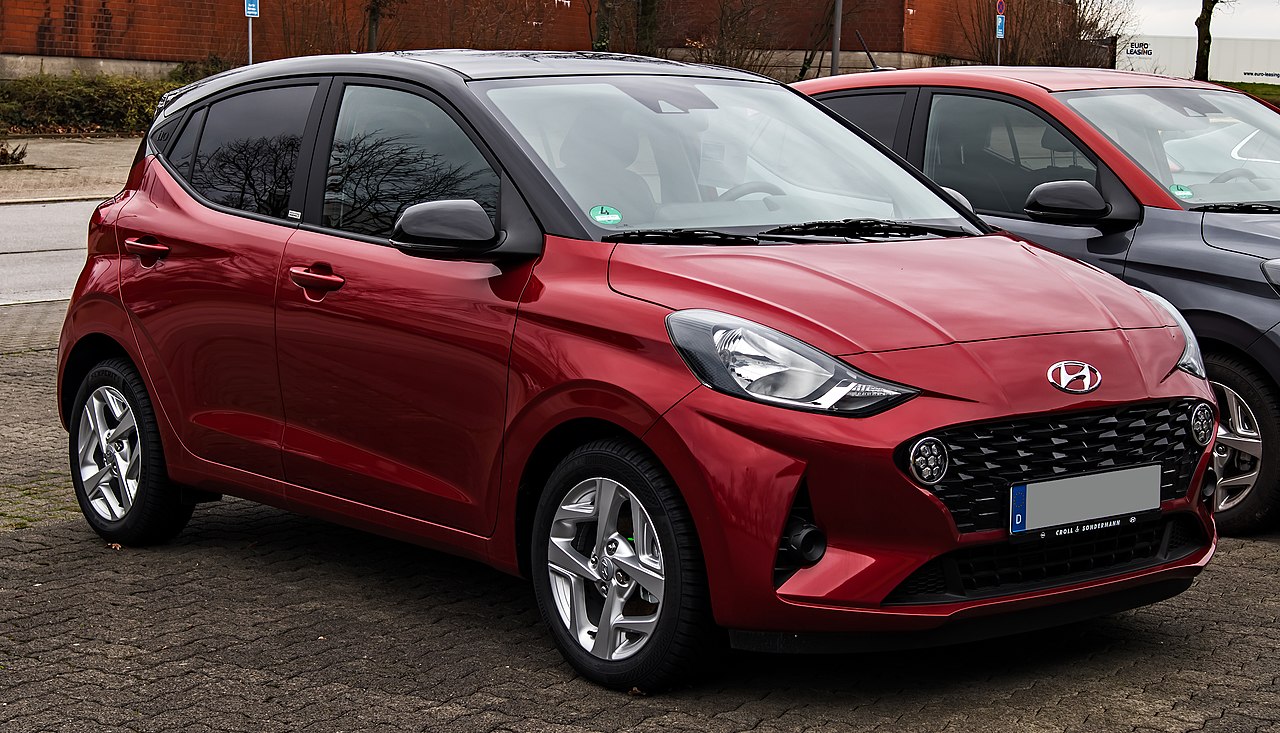 | | |
| --- | --- |
| Price | Starting from £7,430 |
| Body type | Hatchback |
| Gearbox type | Manual, automatic |
| Doors | 3, 5 |
| Seats | 5 |
| Fuel | Petrol, diesel |
The i10 models are available in all shapes and sizes, all making great cars for older drivers. These are great for city driving, as most hatches on this list. That means no stress navigating any runabout or squeezing into a nearby lane in traffic.
At low speeds, the steering is light and accurate; and at higher speeds, the steering wheel becomes more weight, minimizing the risk of driving a bouncy and unstable car on the motorway. The i10 becomes a little fidgety over bumps and potholes, but you wouldn't expect anything else from a car this size.
Hyundai is known to produce some of the safest cars on the road today. The base model comes with good levels of standard equipment and onboard tech. A new multi-function camera also offers optional extra features, such as lane keeping assist, forward collision-avoidance assist, forward collision warning, and high beam assist.
6. Volkswagen Up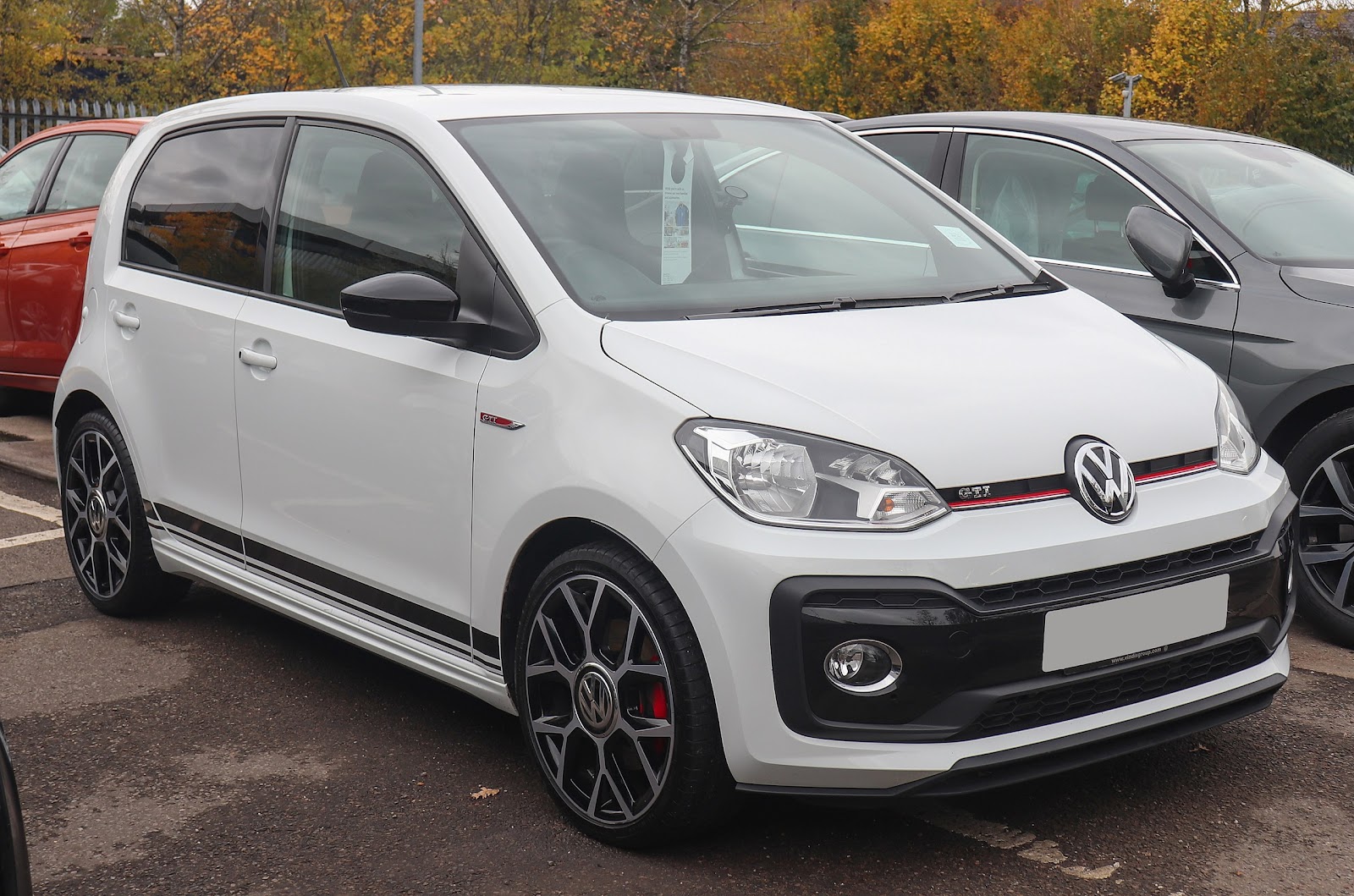 | | |
| --- | --- |
| Price | Starting from £6,070 |
| Body type | Hatchback |
| Gearbox type | Manual, automatic |
| Doors | 3, 5 |
| Seats | 5 |
| Fuel | Petrol, diesel, hybrid |
The Volkswagen Up is a simple small car. It's more sophisticated in design and robust on the road than looks suggest. It's suitable for an older driver looking for an all-rounder vehicle without advanced add-ons.
As you can tell, the small size lends itself to incredible turning capability. Plus, it takes little effort to accelerate the car, even on the motorway. The Up can carry substantial speed into corners.
The car is optimally shaped to accommodate taller drivers and passengers (even in the back). Every seat, except for the central one in the back, also has decent legroom.
The Up lacks automatic emergency braking, lane-keeping assist, and a few other features that have become an essential safety kit. Of course, it still has mandatory equipment, such as airbags, seatbelt buzzers, and electronic stability control. What safety tech you actually need is ultimately your decision.
7. Skoda Octavia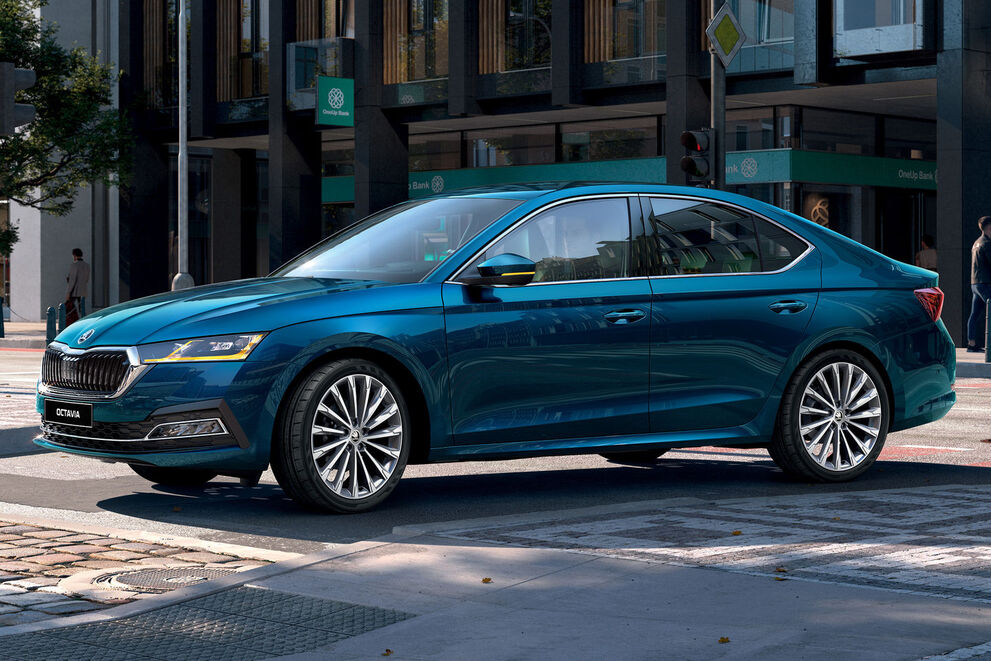 | | |
| --- | --- |
| Price | Starting from £7,650 |
| Body type | Hatchback |
| Gearbox type | Manual, automatic |
| Doors | 5 |
| Seats | 5 |
| Fuel | Petrol, diesel, hybrid |
The Skoda Octavia's biggest appeal is practicality and value for money, although newer models have targeted the upper market segments. As a nice bonus, Skoda wasn't hyperfocused on the build alone and injected a bit of style.
The Octavia isn't particularly fun or dynamic to drive, but it wouldn't alienate the elderly driver. What's more important, the steering has just enough lightness to it so that it feels comfortable but remains precise.
The interior space matches the level of a saloon. Even with the front seats pushed back, there is plenty of space between them and the rear bench.
The safety tech covers four key areas: city (front assist, predictive cruise control, side assist, traffic jam assist), motorway (travel assist, adaptive lane assist, traffic sign recognition, driver alert), parking (park assist, manoeuvre assist, area view, trailer assist), and emergency (emergency assist, crew protect assist, multi-collision brake).
8. Volkswagen Passat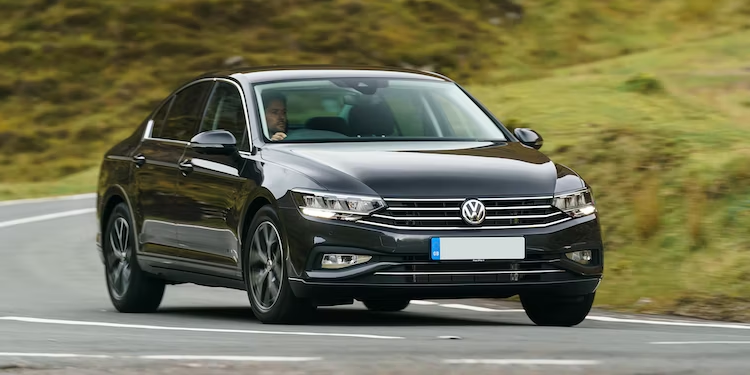 | | |
| --- | --- |
| Price | Starting from £8,000 |
| Body type | Saloon |
| Gearbox type | Manual, automatic |
| Doors | 4 |
| Seats | 5 |
| Fuel | Petrol, diesel, hybrid |
The Passat is a premium-feeling model that can easily compete with high-end rivals, such as Mercedes and BMW. But that's not why Passats make great cars for older drivers. It's extra space and comfort, a conservative design, and semi-autonomous driving functionality.
On the road, the VW Passat is fuss-free. The steering is easy on the joints, and the wheels offer lots of grip in the corners.
The Passat provides the obvious benefits of a saloon - comfort behind the wheel, extended room in the front and rear seats, and a deeper boot. You'll also have no trouble stepping in and out of the car. The view forward is excellent, and whatever visibility-related problems you may have will be outpaced by smart cameras.
Tech-wise, the car comes with a blind spot monitor, rearview camera system, intelligent crash response system, and six stability-enhancing systems.
9. Citroën C3
| | |
| --- | --- |
| Price | Starting from £5,161 |
| Body type | Hatchback |
| Gearbox type | Manual, automatic |
| Doors | 3, 5 |
| Seats | 5 |
| Fuel | Petrol, diesel, hybrid |
The Citroën C3 is a chunky-looking, spacious car that everyone on the road will notice (which can't be said about most hatches). It's not the most elegant, but you'll be tempted to look past it because of its great performance, panoramic visibility, and fun colours.
The suspension will soak up most road imperfections. But be prepared for a trade-off around corners; manoeuvring becomes harder with bigger dimensions.
In addition to a high driving position, the C3 features a massive panoramic windscreen from all sides, essentially making it a low-flying helicopter. The boot space makes you forget that you're driving a hatchback, but if you have bulky equipment, you'll need to pack cleverly.
The C3 keeps a low profile in safety tech features. So, it will be suitable for older drivers who can do away with a speed alert, electronic brake distribution, engine immobilizer, crash sensor, and not much else.
10. Kia Soul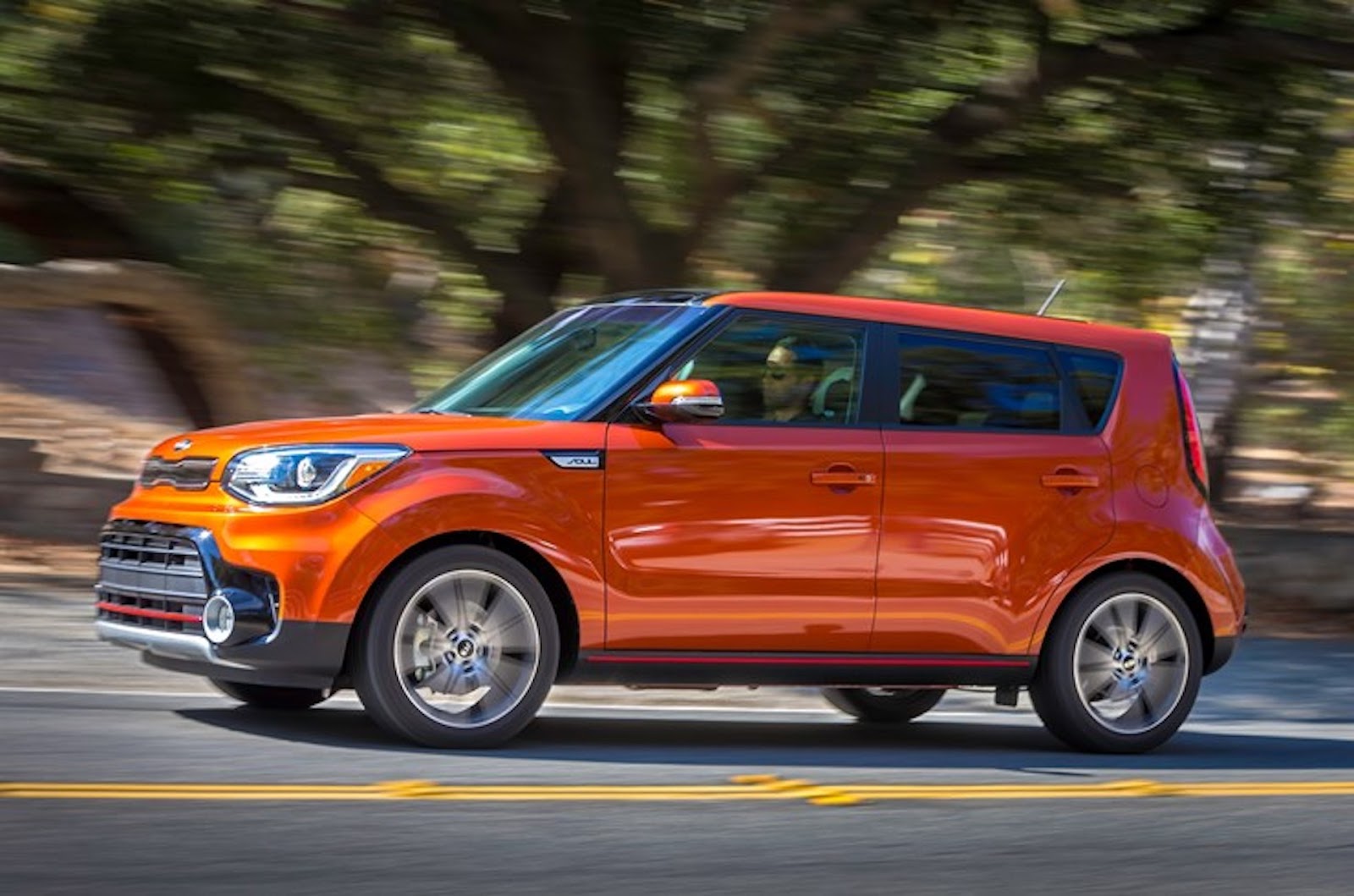 | | |
| --- | --- |
| Price | Starting from £5,795 |
| Body type | Hatchback |
| Gearbox type | Manual, automatic |
| Doors | 5 |
| Seats | 5 |
| Fuel | Petrol, diesel, hybrid |
The Kia Soul appeals to different drivers who appreciate bold style, a spacious interior, and an industry-leading warranty.
The Soul is somewhat firm; on the plus side, firmness makes its body movements more controlled. Navigating through bends is surprisingly smooth; although, you'll need to get used to very light and quick steering.
The raised position ensures easy access into the car, and the high roofline makes for great visibility and excellent headroom. The boot has a tall, usable shape and fits a separate storage area under the main compartment.
Recently, Kia took a stronger stance on safety, introducing an intelligent suite of driver-assist features called Kia Drive Wise. The highlights of this technology are surround-view monitor and remote smart parking assist. Older models are equipped with all the standard features you'll need.
11. Renault Captur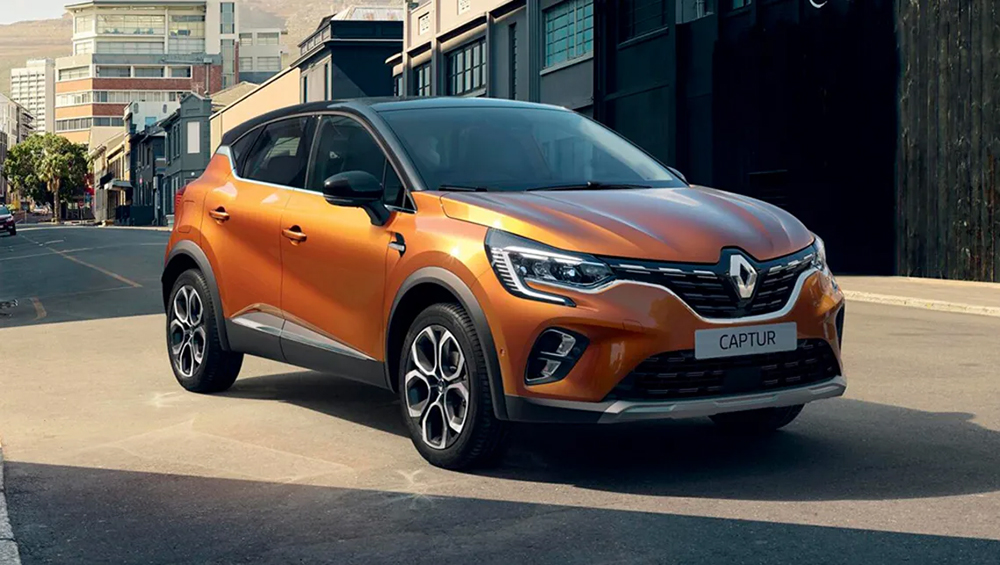 | | |
| --- | --- |
| Price | Starting from £8,541 |
| Body type | Crossover |
| Gearbox type | Manual, automatic |
| Doors | 5 |
| Seats | 5 |
| Fuel | Petrol, diesel, hybrid |
Last but not least, we have the Renault Captur. Originally dubbed as Juke rivals, the Capturs have carved their own niche, proving to be some of the best cars for sensible buyers.
The Renault is fairly tame on the road, which is perfect for elders who require little urgency on the road. The ride comfort is adequate at slow-to-medium speed but becomes a bit bouncy as you gain speed. The handling is not optimized for extremely twisty roads, so consider the area you live in.
As for the space inside, you can count on a roomy, broad seating area. The passengers won't be rubbing shoulders, but taller passengers might have their heads very close to the roof.
There is a decent range of safety equipment: active safety features and driver assistance systems (emergency braking, lane assist, cruise control, etc.), crash protection for the driver and passengers, and crash protection for other road users.
Final words: Most comfortable cars for seniors in the UK
With age, you and your loved ones will need to make special accommodations to continue driving comfortably and safely. But it's also important to consider the needs and abilities of individuals. That is why we included different cars for older drivers, so you can decide what's best for your situation.
These are honourable mentions that didn't quite make the list of the 12 best cars for older people:
Volkswagen Polo
Vauxhall Meriva
Toyota Corolla
Hyundai Kona
Volkswagen Touran
Toyota Prius
Skoda Superb
SEAT Ibiza
Have you made up your mind? Then take the next steps at Carplus! Use our car finance calculator to get instant quotes, get approved by reputable dealers, and pick up or get your car delivered. Buying a car should be an enjoyable experience and a celebration, not a heavy burden.
Your monthly payment
£327.74
| | |
| --- | --- |
| Total charge of credit | £3,731.35 |
| Total amount payable | £15,731.35 |
Apply now for your personalised, no-obligation quote