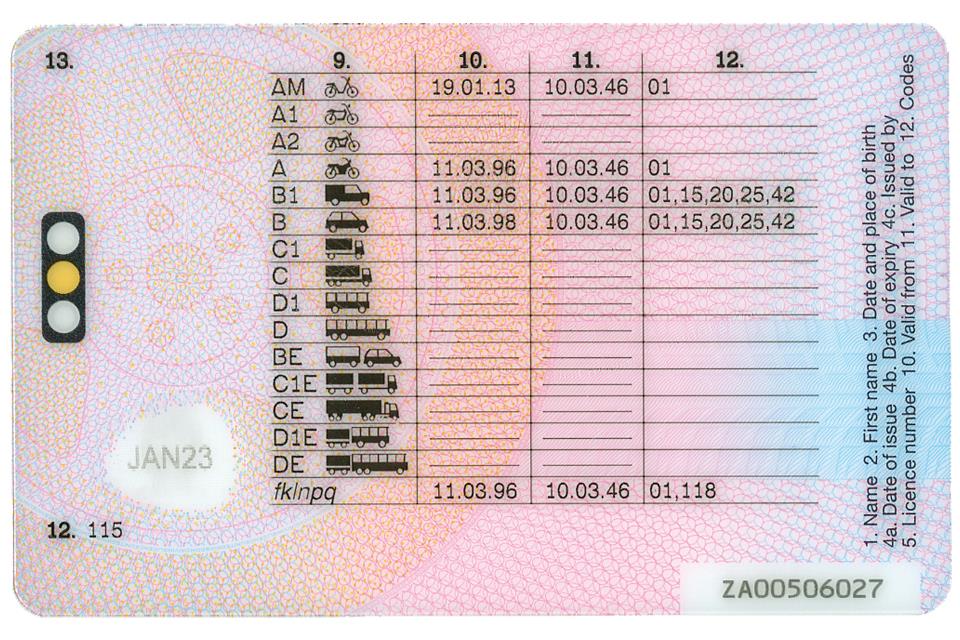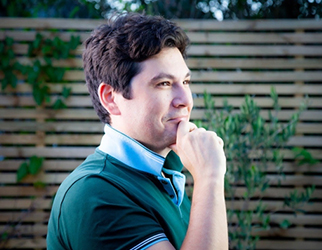 Roman Danaev
Do you need a special licence to drive the majority of conventional vans? It turns out, no. You can drive a van if you have a standard UK driving licence (category B), but a few conditions apply. You're not allowed to drive just any van – only conventional, rigid-axle vans or pick-ups weighing no more than 3.5 tonnes (3,500 kg).
There are a few fine-print considerations that you should know about. You don't want to get into trouble just because the guidelines for car licences are often less than crystal-clear. So, make sure to read this article in its entirety to drive with confidence.
What size vans can you drive with a regular licence?
All vehicles, including vans, have a maximum authorised mass (MAM), which is its weight limit, including the load it carries, for safe transportation. It can also be called the gross vehicle weight (GVW), permissible maximum weight, or permissible laden weight.
If you have passed the car driving test on or after January 1, 1997, you can drive vehicles of up to 3,500 kg MAM, seating up to 8 passengers, without additional documents. The 3,500 kg limit includes a trailer attached to the van (but the trailer can't be over 750 kg).
If you passed your test before January 1, 1997, you can drive vehicles of up to 8,250 kg MAM with a regular car licence.
Old and new driving licence categories have a few differences in the vehicles you can drive in certain categories. Please find the table that applies to you (issued in 1976-1986, 1986-June 1990, June 1990-December 1996, and between January 1997 and October 14, 2012) and compare the licences.
Who can drive electric vans heavier than 3,500 kg?
In 2017, the United Kingdom accepted the proposal to increase the MAM for electric vehicles that can be driven on a category B car licence. Alternatively-fuelled vehicles can now weigh up to 4,250kg, imposing no additional requirements for category B drivers.
This decision was made to increase access to cleaner, alternatively-fuelled vehicles for operators. It also supports the government's initiative to meet the GHG emissions and air quality targets that were set out in the Climate Change Act 2008 and Air Quality Regulations 2010.
Can you drive a minibus with a regular licence?
Yes, but with several restrictions, including size and capacity.
Minibuses are vehicles with 9 to 16 seats (smaller vehicles like 8-seater cars are covered above). If you're planning to drive a minibus with a category B licence, makes sure to match the following criteria:
You are at least 21 years old;
You have had a car driving licence for 2 years or longer;
The minibus weighs 3,500 kg or less (or up to 4,250 kg if the vehicle is carrying mobility equipment, e.g., wheelchair ramps);
You do not receive any payment for your work;
The minibus is used for social purposes (non-commercial vehicle);
Passengers are not charged for transportation.
How can I tell what type of licence I have?
Look at the back of your driving licence photocard.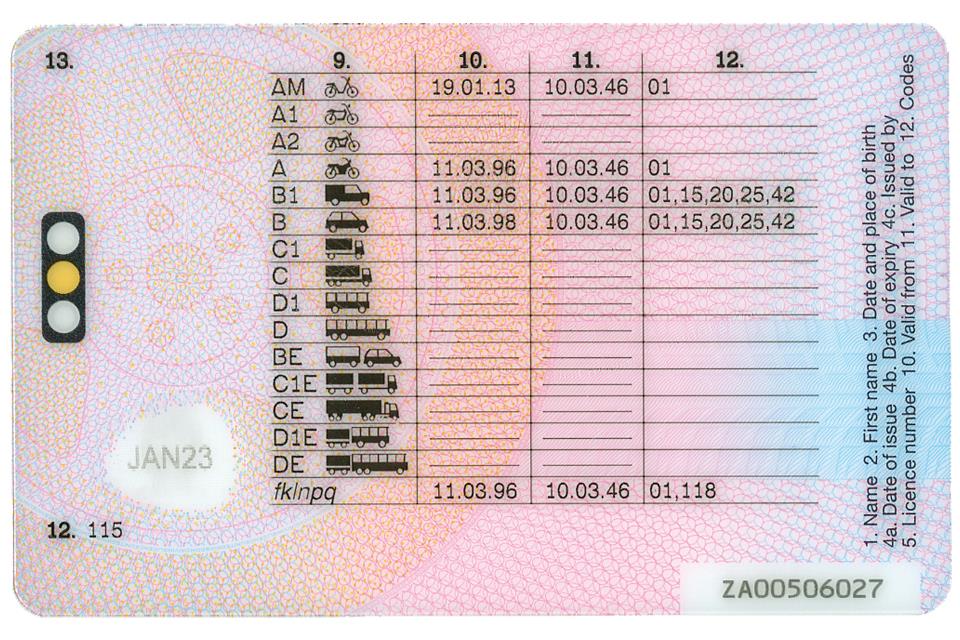 You'll see four columns:
Categories and the specific types of vehicle you're permitted to drive;
Start date;
Expiration date;
Codes and conditions relating to your licence.
There may be some difference in the photocard layout depending on when it was issued. The bottom line is that the essential information will be there.
You can also use this service to see:
Your driving record, vehicle permissions;
If you're convicted of a motoring offence;
Your DVLA driving licence check code for sharing with a third party.
Changes in category types for older licences
The changes to UK driving licences came into force on January 19, 2013, based on the EU's Third Driving Licence Directive. Some of them were superficial (how dates or categories are shown), while others changed the categories you're entitled to.
If you received a category B licence before January 1 1997, you automatically have C1 entitlement as well as C1E (8.25 tonnes MAM), D1, and D1E (not for hire or reward).
Do different types of vans need different licences?
| Category | Entitlement |
| --- | --- |
| B (Before January 1 1997) | Vehicle + trailer combined weight up to 8,250 kg MAM |
| B (On or after January 1 1997) | 8-passenger vehicles up to 3,500 kg MAM + a trailer up to 750 kg. |
| BE | Vehicle + trailer combined weight up to 3,500 kg MAM. For licences issued before January 19 2013, trailers can be any size. |
| C1 | Vehicles with 3,500-7,500 kg MAM + trailer up to 750 kg |
| C1E | Vehicle + trailer combined weight up to 12,000 kg MAM. The trailer can exceed 750 kg. |
| C | Vehicles over 3,500 kg + trailer up to 750 kg |
| CE | Vehicles over 3,500 kg + trailer over 750k |
As you can see, the total weight is the most important factor for the licence holder. Category B covers smaller vans, category C – heavier vans.
Are there special requirements for luton vans?
No, the requirements above are also applicable for Luton-sized vans. A standard licence will be enough for a 3.5-tonne van (or lighter).
In fact, Luton vans are the most common type of vans on a normal licence for house removals because they are perfect for transporting large goods. So, it's very convenient that you do not need any additional driving qualifications and licence categories.
How old do you have to be to drive a van?
The minimum age requirement for category B and BE is 17, which includes vans. One exception for a full car licence is if you are 16 and currently getting Disability Living Allowance at the higher rate (mobility component).
The minimum age requirement for category C is 18.
Bear in mind that van rentals are entitled to impose their own rules. Many of them have the minimum requirement for van rentals at 21 years of age.
Driving a Van
Having covered the requirements, let's move on to recommendations. Below, we suggest making a few small tweaks to your existing driving habits to stay safe.
Familiarisation and skills for ordinary drivers
The first thing you'll notice is how a van reacts on the road. Compared to a car, it will usually be slower to stop, so keep that in mind when braking and leave plenty of space between you and the vehicle in front. Vans are also longer and wider, so take extra precautions when turning or changing lanes. You should also expect to have a few extra blind spots – for this, larger side mirrors can be very helpful.
If you already have some driving experience, the adjustment period shouldn't be too long.
Driving limits
If you drive a van for more than 4 hours a day, you must follow the UK domestic rules on drivers' hours. If you exceed daily driving limits, you could be fined up to £300. If you are driving the van abroad, please check the domestic rules from the relevant embassies, even if you're just passing by.
You can drive up to 3.5-tonne vans for no longer than 11 hours in a 24-hour period. This is the total time you spend driving, not counting rest or breaks.
In terms of maximum weekly driving, you're only allowed 56 hours – this is from 00:00 Monday to 24:00 the following Sunday.
Rules and Regulations for Parking
If you're worried about reversing without a back window or rear-view mirror, remember that being higher up = more visibility. Still, take your time and don't make any sudden moves (blind spots are still there). You can also ask someone else to direct.
Loading/unloading is permitted on single and double yellow lines with a 40-minute limit. The vehicle mustn't cause an obstruction, and since vans are larger, your usual parking spots may not be adequate.
Maximum weight and risks of overloading
The maximum weight of the van includes:
Vehicle weight
Driver and passengers
Fuel
Load
To work out the payload (the allowed load capacity) and stay within the legal MAM limit, you simply need to subtract the van's unladen weight from the van's MAM. For example, the MAM is 3,500 kg, and the unladen weight of the vehicle is 2,200 kg. This gives you a payload of 1,300 kg for everything else.
You should also check how much your specific van can safely carry. Small vans can usually carry 660-1,000 kg, medium vans – 750-1,600 kg. Aside from safety reasons, you also don't want to risk fines:
5%-10% overload: £100
10%-15%: £200
15-30%: £300
30%+: Court summons
Speed limits for different Vans
Larger vehicles are sometimes capped at a lower speed limit:
Towns, cities, and other built-up areas: 30 mph;
Single carriageways: 50 mph (10 mph less than a car);
Dual carriageways: 60 mph (10 mph less than a car);
Motorways: 70 mph.
The load you carry can also change the maximum speed at which driving the transit remains safe.
Towing a trailer with a Van
A vehicle of 3,500 kg or under (the type you're allowed to control with a normal licence) is limited as to the size of the trailer it may tow. It can be no longer than 7 m long and no wider than 2.55 m.
Please remember about the issuing dates:
For licences before January 1 1997: Total weight can be up to 8,250 kg.
On or after January 1997 1: Up to 3,500 kg with the trailer.
Does my new Van need an MOT?
A Ministry of Transport (MOT) test verifies that a vehicle meets legal road safety and environmental standards. Without it, you can't get your tax, and your insurance will most likely be invalid. Plus, you risk driving a van that is not roadworthy, which can lead to breakdowns and accidents.
You won't need an MOT for a brand new van. But you will need it by the third anniversary of its registration.
Similar to the rules discussed above, MOT depend on the weight of the vehicle. Vehicles under 3,000 kg gross weight are capped at £54.85, 3,000 kg-3,500 kg vehicles – £58.60. If you don't get an MOT after three years, you can be fined up to £1,000.
Electric vans are exempt from MOT testing.
Summary
If you've passed your driving test, congratulations! The majority of conventional vans don't have additional requirements or permissions other than a full driving licence. Feel free to drive any small- to mid-sized vans.
If you've never driven a van before, please take your time to adjust to the new type of vehicle. The fundamentals are similar to driving a car, but the dimensions and manoeuvrability are different. Be safe and good luck with the move (or anything else you need the van for).
Your monthly payment
£327.74
| | |
| --- | --- |
| Total charge of credit | £3,731.35 |
| Total amount payable | £15,731.35 |
Apply now for your personalised, no-obligation quote