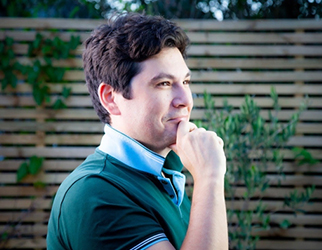 Roman Danaev
All cars must have a valid MOT certificate issued by the government to be legally declared roadworthy. If you want to drive on UK roads, you must have it, too.
This guide covers all MOT-related questions so that you know what to expect, how to prepare, and what to do. There is a lot of information ahead, so let's not waste time!
What does MOT stand for? Meaning & Definition
MOT actually stands for the Ministry of Transport, a government department in the UK responsible for the transport network in general and a number of isolated transport matters.
Driver and Vehicle Standards Agency (DVSA), also referred to as The Driver and Vehicle Licensing Agency (DVLA), is the body working under the Ministry of Transport and overseeing the testing.
MOT tests were introduced in 1960. At the time, the number and thoroughness of the checks were limited at the time. Some of the biggest changes to the requirements were introduced in May 2018. The new set of measures has rendered more than one million cars "dangerous" that year alone.
Is MOT required in the UK?
If your car is at least three years old and you want to drive on public roads in the UK, you must have an MOT test certificate. Failure to do so might cost you a fine of up to £1,000 and a few points on your licence.
Those who keep their cars in the garage don't need an MOT but need to register the vehicle as off-road.
Why do I need an MOT test?
The purpose of an MOT is to confirm that a vehicle meets the minimum road safety levels. It also checks roadworthiness and exhaust emissions and whether any of these parameters go against UK law.
Most types of commercially available vehicles - from motorcycles and regular 5-seater cars to big lorries - need to be checked based on MOT test criteria. Thus, the government ensures none of the vehicles on the road are dangerous or potentially dangerous.
An authorised tester goes through most of the car components, specifically those that put drivers, passengers, and other road users at risk (if these components have defects and faults).
Can I drive a car without a valid MOT?
No, cars without an MOT are not considered to be in a drivable condition. As mentioned, you can receive a fine and penalty points if you drive a car without an MOT.
There are a few considerations and exceptions, though:
If your car is less than three years old, it doesn't need an MOT yet.
You're allowed to drive a car without an MOT to a pre-booked test. However, it mustn't have dangerous or major defects.
If you have a private driveway or land, the car doesn't need an MOT. But it's your responsibility to ensure it's safe for you and the environment.
How often do I need to pass MOT checks?
A car must pass an MOT check each year.
While the legal requirement is 12 months, there is actually no upper limit. If you have a couple of months before your next MOT, you can check it in advance. And if the test reveals some significant defects, you can fix them before that 12-month threshold.
Check out our other blog articles for more information about MOT and many other car-related issues. While you're at it, consider checking our car finance calculator to have the details and terms without even visiting a dealership.
What do you need for an MOT?
You need to bring an MOT appointment confirmation, current certificate, and V5C log book. The centre might also be able to retrieve all of these documents online, but it's easier to carry paper-based documents.
What does an MOT test include?
MOT checks cover the exterior, interior, and underside of the vehicle. The first things that are looked at are the Vehicle Identification Number (VIN), which must be legible, and the registration plates, which must be secure and have the required format.
Other car components that are on the MOT test checklist include:
Noise and exhaust emissions
Brakes (condition and operation, brake fluid, parking brake performance and efficiency)
Steering (condition and security of the steering wheel and column, steering linkage operation, steering play, electronic parking system)
Visibility (windscreens, windows on either side of the driver's seat, rear-view mirrors, wipers and watchers)
Lamps, reflectors, and electrical equipment
Axles, wheels, tyres, and suspension
Body, structure, and attachments (exhaust system and bumpers, doors, seats, floor)
Internal equipment (airbags, seatbelts, horn, speedometer)
How do I prove my MOT is valid?
You will have a paper copy of your MOT certificate. Along with it, the DVSA will keep an electronic record of your test certificate.
If you are stopped by the police or just want to confirm your status, the electronic record should be enough. But if you're planning to sell the car, it's more convenient to carry the paper-based document because the general public can't access DVSA records.
How do I replace a lost or damaged MOT certificate?
You can ask any MOT test centre to replace the paper certificate without making you pass the test again. Since they have access to DVSA records, they'll be able to easily look up your status. You will need to provide the number of your original test or the V5C log book reference number.
Unfortunately, you can't make this request online, so you'll need to visit the garage.
Most centres charge about £10 for the replacement. Some calculate the replacement charge based on what you paid for the MOT test - specifically, half of the test.
Which types of vehicles need an MOT?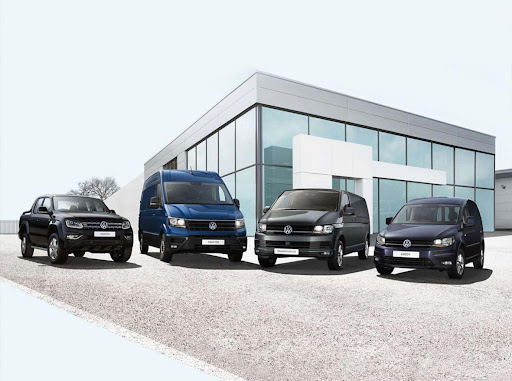 MOT checks are required for most commercially available vehicle types. Here is the detailed table for reference.
| Class | Vehicle Type | When the First MOT Test Is Required (Years After Registration) |
| --- | --- | --- |
| 1 | Motorcycles (up to 200cc) | 3 |
| 2 | Motorcycles (over 200cc) | 3 |
| 1&2 | Motorcycles with a sidecar (any engine size) | 3 |
| 3 | Three-wheeled vehicles | 3 |
| 4 | Cars and light vans | 3 |
| 4 | Ambulances and taxis | 1 |
| 4 | Private passenger vehicles and ambulances (9-12 passenger seats) | 1 |
| 5 | Private passenger vehicles and ambulances (13-16 passenger seats) | 1 |
| 5 | Private passenger vehicles and ambulances (more than 16 passenger seats) | 1 |
| 7 | Goods vehicles (over 3,000kg up to 3,500kg DGW) | 3 |
Does an electric or hybrid car need an MOT certificate?
Yes, electric and hybrid cars also need MOTs.
All the other parts of the test are still applicable for an electric car MOT. The biggest difference from combustion engine vehicles is that there are no exhaust emissions to check. A hybrid electric vehicle, though, uses a conventional internal combustion engine system, so there are no differences here at all.
Special emphasis is placed on electrical systems. Testers thoroughly inspect the performance of the electric motor, the health of the battery, charging ports, and high voltage cables.
Do I need an MOT if I have car finance?
If you have car finance and the vehicle falls under any type in the table above, it needs an MOT. Moreover, you will be the person responsible for getting it checked and paying for the test.
The legal owner of the car until the loan is fully paid off is the lender. But the borrower is its registered keeper, which means they must take care of any checks, fines, or penalties. The test process is the same for owners and keepers, and so are the status checks.
Which cars don't need an MOT check?
The short answer is cars that are either very new or very old are exempt from MOT checks. We haven't talked about the category of historic vehicles yet, so let's investigate what it means.
Historic (classic) vehicles are those manufactured and registered 40 years ago or earlier. Another requirement is that the car mustn't have any substantial changes within the last 30 years. You can look up the substantial change criteria at the link - in a nutshell, these changes must not be related to major car components, such as the engine, chassis, running gear, etc.
If you're not sure whether your car is considered historic, contact the Federation of British Historic Vehicle Clubs.
Then, you will need to fill in and submit the exemption form - Form V112.
How long does an MOT test take?
On average, an MOT takes between 45 and 60 minutes. Although, most test centres will ask you to drop the car off for the entire day. Make the necessary arrangements because you might be allowed to collect the car only at the end of the day.
The question "how long does an MOT take?" is explored in more detail in our guide available at the link.
What happens at the end of an MOT test?
Depending on the test results, you will receive either:
A test pass certificate - You can pass an MOT without defects or with advisories or minor defects. Advisories must be monitored and repaired if necessary, and minor faults must be repaired as soon as possible. If you get this certificate, you'll be allowed to drive the car for another year.
A MOT failure notice - This one is issued if the MOT inspector uncovers dangerous or major defects. Both of them should be repaired immediately, and what's more, you will not be able to drive a car with a dangerous defect. The notice will list all the issues with the car, so pass this on to your mechanic and make sure each item is addressed before the retest.
Can I check my MOT status online?
Yes, you can check your MOT online at any time. The most used tool is the official MOT checker. Please bear in mind that the tool doesn't offer real-time data. Since it is updated at a certain interval, you may want to contact the test centre directly in case your MOT online status is outdated.
Online status checks come in useful when you've lost or temporarily misplaced your certificate, or you want to look up the car that you'll potentially buy.
How do I use the UK government MOT checker?
To check your MOT status directly through the DVSA portal, you need to:
Open the MOT checker tool.
Click the "Start Now" button.
Enter the vehicle's registration number (number plate). For example, GF57XWD.
Confirm the type of car the tool finds.
Go through the description of your car and MOT-related details.
You can look up your vehicle tax details on the same portal - just use the same instructions from above.
How do I look up my MOT history check?
The first option you have is the MOT checker tool, which you're already familiar with.
There are unofficial websites with legitimate information, such as the HPI MOT history check. Other great resources include Confused, Halfords, Regit, and the AA, among many others. Some of them will also offer information on the manufacturer's service schedule.
Some of these websites are as easy to use as the official portal. For example, the AA will require you to sign up by email before providing MOT historical records.
Can I use the GOV MOT history checker?
Yes, the official MOT history checker is available for everyone as long as they enter the vehicle's number plate. Here is what you should know about the tool:
You can see all the MOT test results since 2005. Unfortunately, the tool doesn't go any further.
The tool shows both passes and fails, as well as the issues detected during the inspection.
If you have the V5C number from the log book, you can also see the location where each test was performed.
When is my MOT due?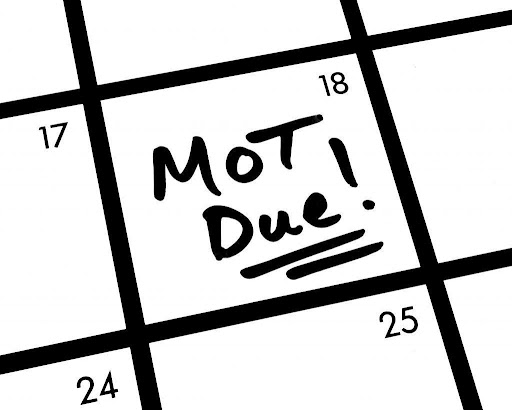 Your MOT due date is the date you got your car tested but a year later. For example, if your last MOT test is dated 1 May 2022, the certificate must be renewed no later than 1 May 2023.
You can rely on your memory or set MOT reminders. Once again, you'll only need the vehicle's registration number.
The tool will send free reminders by text message or email a month before an MOT is due (if you have a bigger vehicle, it'll be two months). This should give you plenty of time to book your test. You will be sent another reminder two weeks before the due date if you haven't done so.
If you sell the car, you can unsubscribe by clicking the link on your text message or email.
Does an MOT affect car tax and insurance?
Yes, forgetting to pass an MOT on time will knock off other services that have this test as one of the requirements. For example, an invalid MOT has a cascading effect on both your tax and insurance.
Let us remind you: to drive a car on UK public roads legally, you need both tax and insurance. So, this is yet another reason to get your MOT checks under control.
Can I tax my car without an MOT?
No, whether you're trying to pay your tax online or at the post office, the payment will not be processed without an MOT. That is, of course, unless you declare a Statutory Off-Road Notification (SORN).
When you submit the payment, the system will automatically check that there is a valid MOT. The biggest complication comes when the test and tax run out at the same time. In this case, consider getting the car check before its due date. By the time you pay car tax, you will already have the renewed certificate.
Bear in mind that you won't be able to drive the car to the MOT test centre if you haven't paid your road tax.
Can I get car insurance without an MOT?
The situation with insurance is slightly different from road tax. You can get your car insured without an MOT. But since you can't drive a car to the test centre without insurance, you may still need to prevent both due dates from clashing.
It all depends on the insurer, though. Some companies may declare your policy invalid if you drive without an MOT. This means you will not receive a payment if you get into an accident or if the car gets stolen. Even if you manage to claim insurance coverage, the payment can be reduced for a non-MOT'd car.
What should i do before an MOT?
It's important to look after your car and carry out maintenance repairs at any time. But before your MOT test, it's worth taking extra care:
Light up the road and test your signals.
Test your brakes.
Ensure tyres have enough tread.
Top up all the fluids.
Visually inspect for wear and tear, damage, corrosion, or leaks.
Sit in the driver's seat and check the field of vision.
Switch on wipers and washers.
Check if there are any unusual, excessive noises or rattles.
Get your car thoroughly cleaned.
Alternatively, you can book an interim car service and have a professional complete all of these inspections for you. It won't be free, but at least you will eliminate the risk of failing the MOT test.
What is the cost of an MOT?
The DVSA has a cap on MOT costs, which is £54.85. This means that no garage can charge you more, but you'll likely be able to find centres that charge less. It's important to note that if an MOT test costs lower than £20-30, you should be alarmed. Still, you can shop around and find good deals from authorised garages.
The cost of a retest will depend on the timeline. In some cases, you may get a partial retest for half the price or even for free. In other cases, you will have to pay the full price twice.
Where is my nearest MOT Centre?
The easiest way to find your local MOT centre is to look it up on Google. Along with the address, you can also find out the rating, prices, and additional services. You can also ask your family, friends, and colleagues for recommendations.
Your next option is to search on the government list, which features the MOT station names, addresses, telephone numbers, and classes of vehicles tested.
And finally, there are also many tools that let you search MOT test centres by postcode. For example, Motremind, Findlocalgarages, Bookmygarage, etc.
Should I go for an independent garage or a franchised dealership?
Ultimately, where to take your car for its MOT test doesn't matter as long as the centre is fair and reputable. But there are, of course, pros and cons to each.
Independent garages tend to offer better customer service and charge less, while franchised MOT centres are considered more trusted. Which one is more important is up to you.
Independent
The two biggest advantages of independent garages are that they are usually closer (because there are more options) and cheaper (because there are fewer overheads than in larger businesses). These places also tend to offer a more personalised service, placing a strong focus on customer satisfaction.
One thing you should be wary about is that an independent garage may lower the car's resale value. Since many of them are not warranty-approved, potential buyers may become suspenseful about the quality of their work. To offset this drawback, try to only work with approved garages featuring the blue "three triangles" logo.
Franchised
With this option, you generally get greater security and reassurance. Not only does it protect the car's resale value, but it also gives you peace of mind. There will be a guarantee that the garage will follow the test practices and have the most up-to-date diagnostic and monitoring equipment.
Since franchised MOT dealerships tend to be more expensive, you'll need a few extra arrangements. Specifically, you will need to compare deals and ask for a full price breakdown before booking your MOT test.
How do I sell a car without a valid MOT?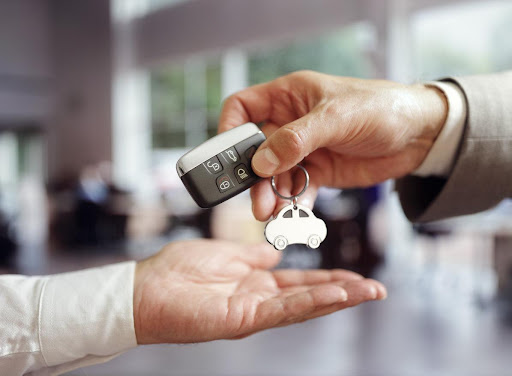 The process of selling a car without an MOT isn't much different than any other situation where you sell a used car. In the case of an invalid or failed MOT, you will need to find potential buyers and explain the situation. When you move past the negotiation process, all the other steps are the same.
From the buyer's perspective, a car without an MOT presents two major issues:
A buyer is not allowed to drive the car away from the location where they purchased it.
A buyer will be responsible for repairing any faults before an MOT retest.
So, you will need to find a person willing to overlook these issues. They might ask for a lower resale price to compensate for the inconvenience.
Can I sell a car without a valid certificate?
Yes, as long as you provide accurate details to the buyer. After the sale, either you or the new owner will need to arrange transportation for the car since it can't be driven.
If the new owner wants to ride the car, they will need to repair the car and get it retested. Alternatively, they can write it off as Cat N category.
How do I find a buyer for a car without an MOT?
You're more likely to find buyers online. It might be hard to find individuals willing to buy a car with a major or even dangerous failure, but car buying services and trade dealers should be the right match for you. They also have agreements with removal services, making the process cheaper.
How do I scrap a car without an MOT test certificate?
You may need to pay the towing company to transport the car to the scrapping service site. But these services aren't cheap, so it's worth looking for scrapping companies that offer collection. Make sure the car is free of rubbish and personal belongings, and don't worry about an MOT - it's definitely not needed to scrap the car.
What are the most common reasons for failing an MOT?
Millions of cars fail the MOT test every year, so there is plenty of data for the statistical database. We've looked it up and discovered that some of the most common MOT fails are caused by:
Lighting and signalling
Tyres
Registration plate
Suspension
Windscreen/wipers
Brakes
Exhaust system
Make sure each of these components is checked and fixed during a car service.
Summary
Hopefully, this article answers most of your questions about an MOT - from legal requirements and its purpose to the cost of the MOT test and choosing the right garage. Before your next MOT, drop back in and go through these points again - the more you know, the smoother the process will be.
And finally, if you have other car-related questions, specifically about getting a car on finance, forward them to our team at Carplus. Also, use our online tool to get instant quotes from reliable lenders. If you're worried about being rejected, there are bad credit or no credit check options, so it should be fine!