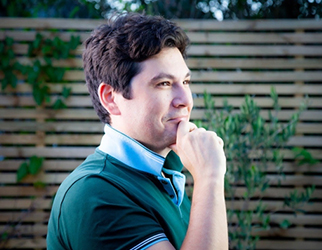 Roman Danaev
On the one hand, the variety of car bodies available on the market allows everyone to pick the perfect car. On the other hand, the number of options can be overwhelming. With so many elements and differences to consider, you need to take your time before deciding.
Today, we'll set the wheels in motion and explain the ins and outs of both car types.
No matter which car type you choose, by the end of the article, Carplus will help you find the car you want. Use our online tool to get instant car finance quotes from the best dealerships - no upcharges, waiting lists, or credit damage!
What is a crossover?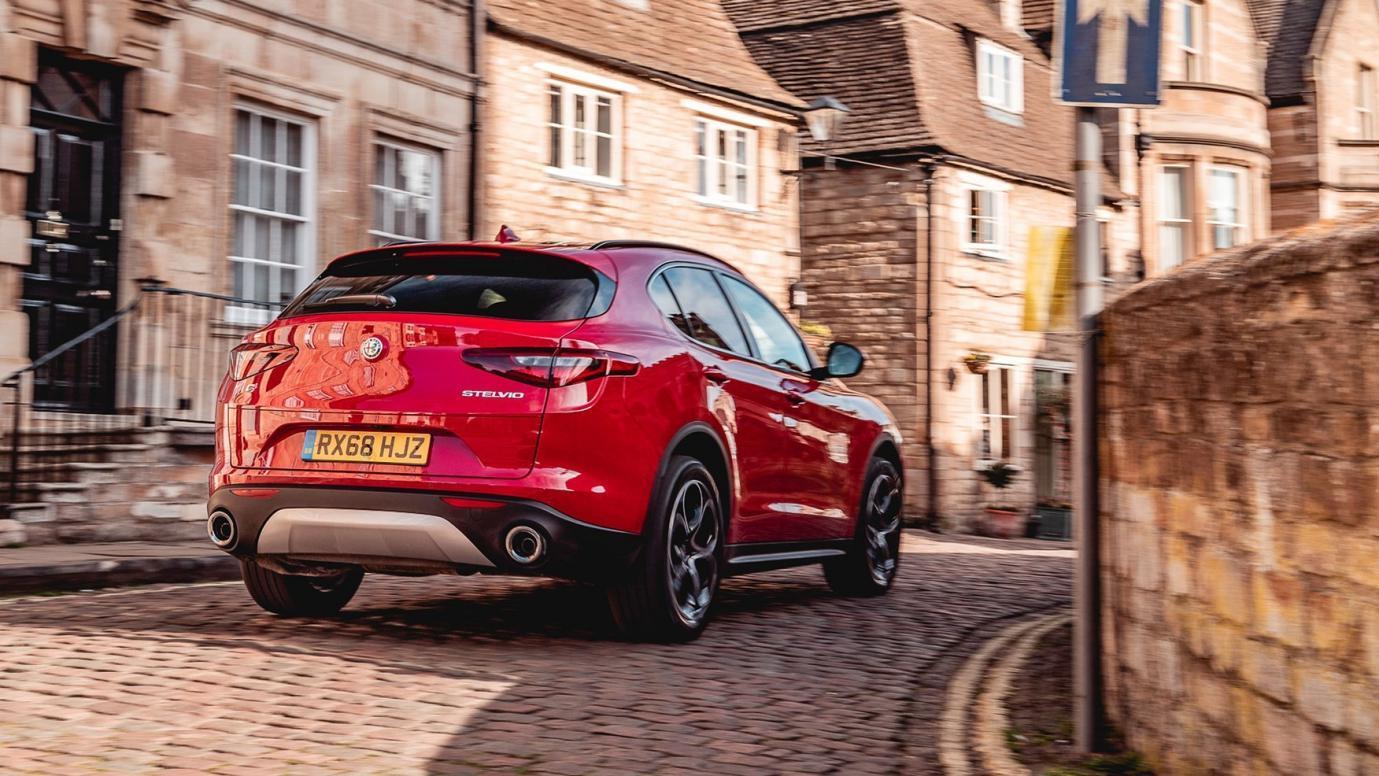 A crossover is usually built upon the foundations of a hatchback car. It has somewhat maintained its compact length, but unlike a hatchback, it's a taller car with a more spacious design and robust mechanical framework. Thus, it blends specific characteristics of smaller hatchbacks and bigger SUVs.
You may also be interested to read - Hatchback vs Saloon
Families love these cars because they are more practical than passenger cars. Empty nesters may go for a crossover for wagon-type practicality in a smaller and taller package, very usable for day-to-day city traffic.
What may be even more confusing is that crossovers have other names, which are more about marketing and naming than design. You can see the term "crossover" used interchangeably with CUV (Compact Utility Vehicle), SAV (Sports Activity Vehicle), and even crossover SUV.
What is an SUV?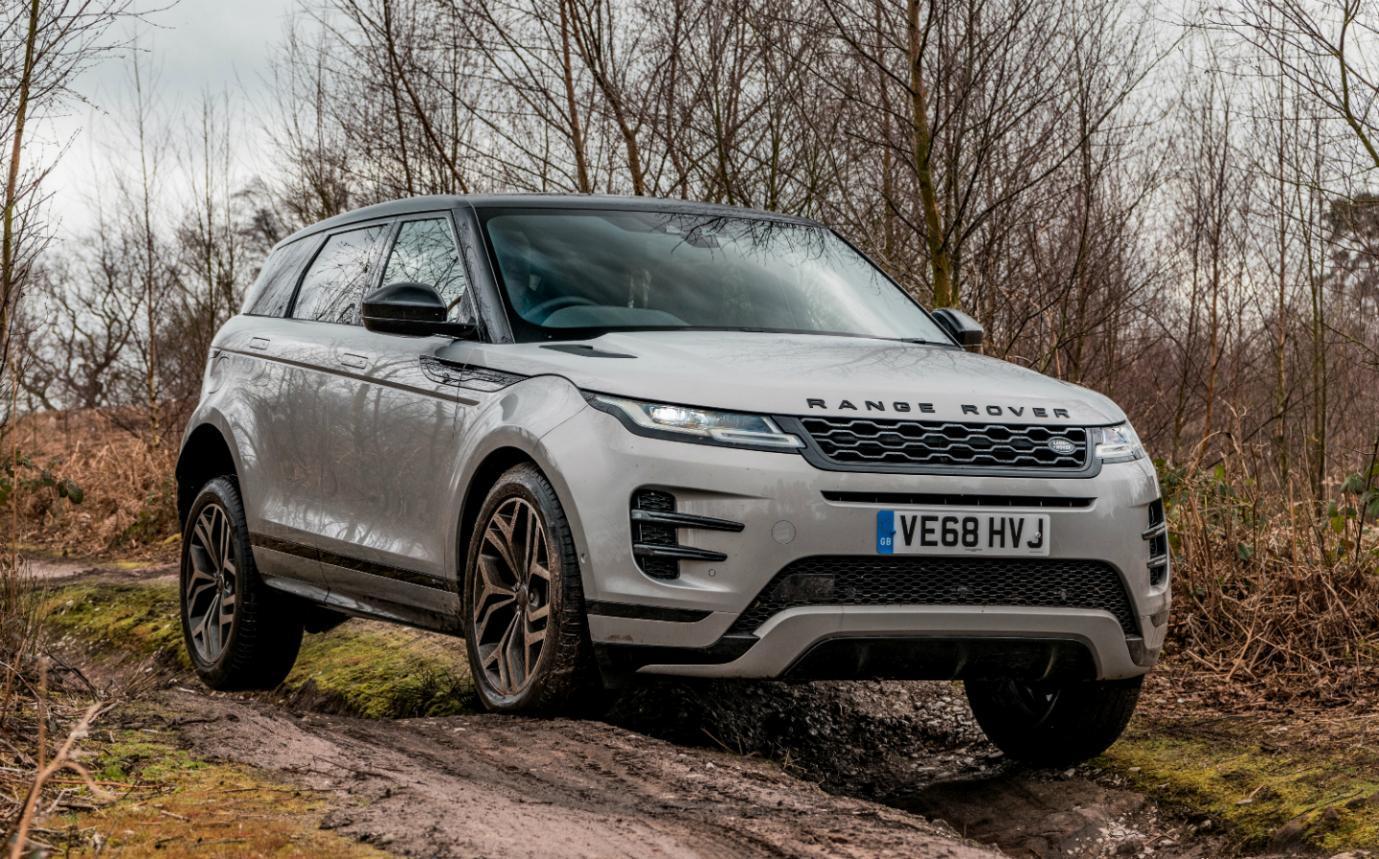 An SUV is as fast and heavy-duty as most urban cars go. In short, these have a quality made for the outdoors.
SUVs are designed to handle different terrains, including rough terrain in the countryside. Higher ground clearance also contributes to the car being considered an ATV (all-terrain vehicle). So, these cars are aimed at people who spend their weekends doing outdoor sports or other activities outside the city.
They are more spacious and comfortable than most of their counterparts because of their broad and wide body structure. Owners can pick up groceries, carry luggage for road trips, or fit more people with more comfort. So, SUVs are often the top transportation choice for larger families.
SUV vs Crossover: Which is better?
To keep it short and to the point, we kept the comparison to fundamental parameters, the ones that are the most important when choosing between an SUV and a crossover.
| Differences | SUV | Crossover |
| --- | --- | --- |
| Construction | Body-on-frame | Unibody |
| Size | Bigger | Smaller |
| Safety | Slightly safer | Safe |
| Dimensions (Average) | 5m x 1.9m x 1.8m | 4m x 1.7m x 1.6m |
| Practicality | Less practical | More practical |
| Off-Read/On-Road Capabilities | More capable off-read | More suitable for on-road |
| Fuel Efficiency | Less fuel-efficient | More fuel-efficient |
| Price | More expensive | Less expensive |
| Drive System | AWD | Front-wheel or rear-wheel drive, rarely AWD |
1. Construction
SUVs and crossovers are constructed using different car platforms:
An SUV utilises body-on-frame construction.
A crossover is a unibody vehicle.
The body-on-frame design means that the frame and body were built separately. During the manufacturing process, the chassis are bolted to a steel frame which carries the engine, wheels, and suspension. Such a construction makes for rugged exterior styling, improved dependability, and a better ability to haul larger payloads.
Unibody construction means that the car was constructed as a single entity. In other words, a crossover is made from a single moulded unit, which forms its bodywork and chassis. This method is cheaper but offers less durability.
2. Size
SUVs are traditionally noticeably bigger than crossovers; over the years, they have been becoming even bigger. Of course, the average UK road cannot handle cars built for massive US SUVs, but even comparing UK SUVs and crossovers, the size difference is hard to miss.
Crossovers are intentionally made smaller - to make them easier to manoeuvre and maintain. They are not supposed to be driven on rough terrain, so there is no need to increase the size.
3. Safety Features
SUVs are marginally safer due to their slightly bigger size. Studies show that bigger, heavier vehicles provide better crash protection than smaller, lighter ones. However, there is also a good argument for the other side. The bigger size of SUVs also makes them more likely to topple over.
Bear in mind that safety depends on many factors - the model, the style of driving, terrain, etc.
4. Specs and Dimensions
As mentioned, crossovers are designed to be smaller than SUVs. Hence, the dimensions for the two types will match their respective description - crossovers will be less tall, shorter in length, and less wide, and vice versa for SUVs.
Let's take a couple of quick examples to compare the figures:
Mercedes-Benz GLE (SUV): 4,924 mm x 1,947 mm x 1,797 mm
Volkswagen T-Roc (crossover): 4,212 mm x 1,765 mm x 1,605 mm
5. Practical Attributes
Since most car owners spend the majority of their driving time on roads, cars that show better performance on city roads can be considered more practical. This is where crossovers take the lead. They are lighter, making them easy to handle and less bulky, allowing drivers to fit into tighter spaces.
But if you're in the minority and mostly drive on bad-quality roads or off-road, consider SUVs more practical.
6. Off-Road/On-Road Capabilities
At this point in the article, you can probably guess which body style is better suited for off-road or on-road conditions. SUVs are modern trucks designed to hit the trail straight from the factory floor, which doesn't come as a surprise.
In all fairness, SUVs are all-terrain cars, so they do perform well enough in urban settings. Crossovers are just slightly better at that.
7. Fuel Mileage
Thanks to their lighter overall weight and more aerodynamic body, crossovers offer more mileage. In addition to superior fuel efficiency, there are more crossovers with fuel-saving hybrid powertrains than SUVs.
Newer SUVs show that you don't have to sacrifice fuel economy to get the space and all-weather traction. But these models are few and far between.
8. Price
Cars that are larger and carry more equipment are more expensive. So, when comparing SUVs and crossovers, the price of an SUV will be steeper.
Once again, we'd like to point out that a lot depends on the model. It's possible for an SUV to be cheaper than the latest in the series, the upgraded crossover model. But if we take a step back and focus on average prices, we'll have to stand by our initial statement. You can learn more about how much you should spend on a first car in our other articles.
9. Front-, Rear-, or All-Wheel Drive
Front-wheel drive is standard for crossovers, and the biggest reason for it is that they are cheaper to produce. FWD means the power from the engine is delivered to the front wheels. Rear-wheel crossovers are less popular but are also quite common. Both FWD and RWD offer more mileage and are more affordable, but they are more fragile and have handling issues.
The polar opposite of FWD and RWD is AWS - more expensive and with less fuel economy but remarkably durable. SUVs usually feature all-wheel drive.
Benefits and drawbacks of a Crossover
To help you figure out if a crossover would fit your lifestyle, we've compiled a list of the pros and cons of a modern crossover.
Benefits
Compact
Budget-friendly
Efficient fuel consumption
Smooth on-road drive
Drawbacks
Limited off-road capabilities
Poor towing capacity
Benefits and drawbacks of an SUV
Here are the pros and cons of owning and driving a sport utility vehicle.
Benefits
Great power and safety
Versatile
Better visibility
Roomy cabin space + storage
Drawbacks
Higher price + fuel costs
Harder to park
Less environmentally friendly
Our 5 Crossover picks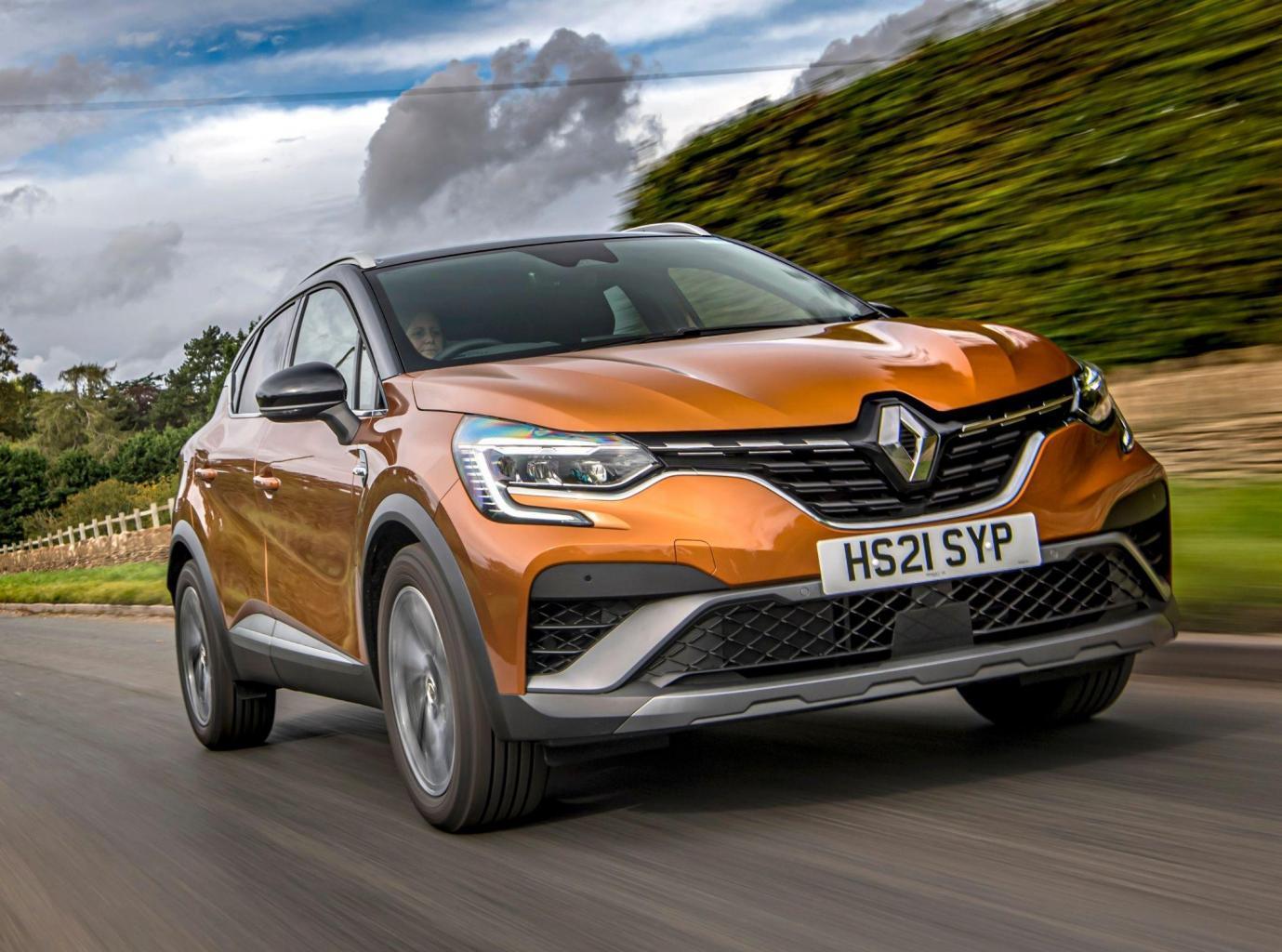 The new facelifted Renault Captur has added much-needed interior space for the family, making it the largest of the brand's full-size crossover. And there are plenty of choices when it comes to the engines and gearboxes.
Volkswagen T-Cross is the brand's most affordable mid-size crossover. It combines more than adequate performance with decent fuel economy.
Kia Stonic features a sporty look but is still positioned as a stylish urban car. It delivers practicality and even some off-road ability.
Mazda CX-3 caters for the demand for compact crossovers, making it incredibly cost-effective to run.
Nissan Qashqai has remained a relevant, traditional family car in an increasingly competitive market for years. The latest iteration offers greener efficiencies and more tech features to fit into family life.
You may also be interested to read - The best used cars under £7000
Our 5 SUV picks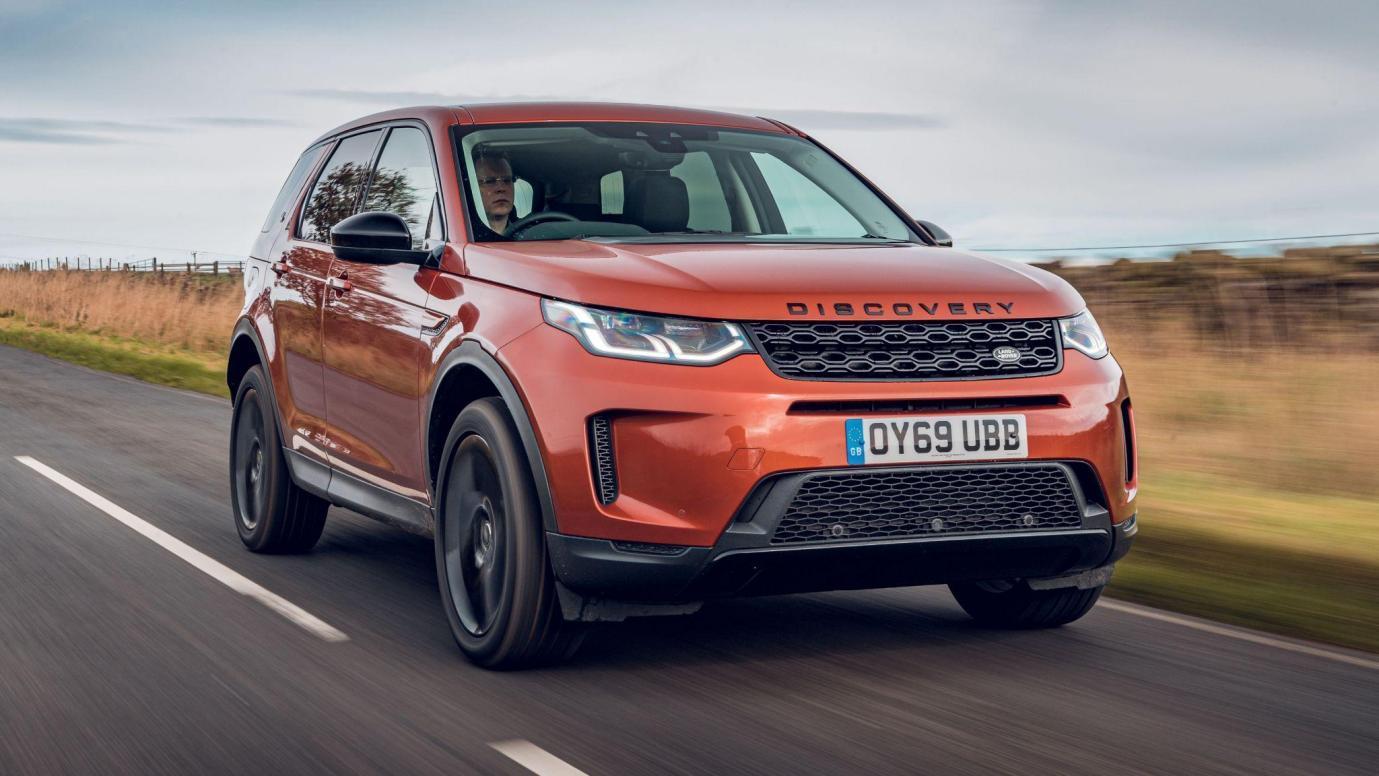 Land Rover Discovery Sport offers an interesting mix of a luxury feel and off-road ability. The facelift of a traditional SUV has a strengthened platform and is adapted for mild hybrids and plug-ins.
Skoda Kodiaq is an all-rounder car. With a competitive entry price, this car should be on the list of those after space and the SUV style on a budget.
Volvo XC40 fits in the market for small premium SUVs. The car features Volvo's traditional focus on safety and a funky, minimalist cabin.
The new Peugeot 2008 sports improvements across the board - in design, technology and quality, with an option of an all-electric version.
Hyundai Tucson has entered the premium territory. Primarily sold itself on practicality, the car still prioritises day-to-day functionality but with more style and refinement.
You may also be interested to read - Best used cars under £15,000
Summary
SUVs are for people willing to splurge on a traditional truck-based vehicle. They can drive through rougher terrain but are harder to manoeuvre. Crossovers, on the other hand, are perfect for people looking for a mid-size vehicle on a budget. They are modern and compact but are built with real rough-terrain capability.
Your choice should depend on which description fits you more - SUVs are for off-roaders, and crossovers are for city drivers with active lifestyles. You can learn more about how to save money for a car, whether it is SUV or crossover, in our other article.
Have you got any questions left? Reach out to Carplus - our consultants are always happy to help!
Your monthly payment
£327.74
| | |
| --- | --- |
| Total charge of credit | £3,731.35 |
| Total amount payable | £15,731.35 |
Apply now for your personalised, no-obligation quote