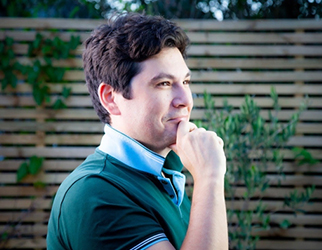 Roman Danaev
So, you have decided to buy your first car. Congratulations! After all, it is very convenient! Besides, a pleasant purchase experience awaits you, which you will remember for a lifetime, as this is your first car! Nevertheless, you must approach this with a cold calculation - how much you should spend on your first car? According to advice from the Grand Tour, the cost of the first car should range from £4,000 to £8,000. Always remember that purchasing a vehicle is the initial step on the long list of expenses accompanying car ownership. Do not forget about future registration, fuel, insurance, repairs, maintenance, etc.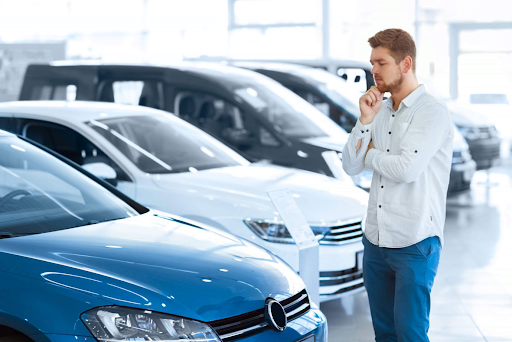 Are you a beginner and don't know where to start? Then, Carplus will help you make the right and appropriate choice. Let's start with some pros figures.
To buy a new or a used car? - That's the question!
"The best car is a new one!" Henry Ford once said. But he had individual commercial grounds for these words - we have to think about other aspects. A new vehicle will last a long time if the new driver is careful and attentive. But in the first few years, its price will drop significantly, which means it will cost you a considerable amount. So when should you buy a new car?
You have enough money to service it;
You need a reliable vehicle and predictable costs for it;
The model that is available to you suits your needs;
Does at least one of these points match your circumstances? That's ok. If you are still a young driver and are not sure which car to choose, then let's think about when to buy a used one:
You understand all the factors involved with a used vehicle's running cost;
You're sure that the seller of the used car will not deceive you about its service history;
You do not need a guarantee and plan to carry out maintenance on the desired car.
Carplus will gladly help to buy your first car! We offer a variety of different car finance options for everyone and work with a large panel of lenders, with us you will be able to choose any car you want for a decent price with comfortable monthly payments, just fill out the form.
Your financial picture: The real assessment
It is crucial to assess your financial capabilities soberly. So, let's analyse the main aspects of the financial picture and honestly answer the questions posed.
How much do you make?
First of all, you should objectively look at your income! Estimate how much you earn in two weeks. How much of the money you make do you spend on trips? Do you have loans? If you spend more than half of your earnings on forced payments, your income is not stable.
Are you still living with your parents?
Of course, living with your parents makes your financial situation much easier. You do not have to pay for the house, food, etc. Thus, you have more disposable income. However, it won't be like this forever! When you start living on your own, you will have to cover all the expenses for housing and food on your own. Think about whether you can pay a significant amount for a car.
Are you burdened with any other expenses?
Many of us now have associated costs. These can be loans, etc. If you have such financial obligations, carefully consider your decision to buy a car. After all, they are one more mandatory expense to add to this list!
Your first car loan: How much to put down?
If you decide to purchase a vehicle from a dealer, you need to know some of the details:
Don't go to a car dealership alone. This way, you can avoid succumbing to tempting but inappropriate offers. A clear mind is the most important thing!;
Don't settle for buying a car you can't afford, even if the seller convinces you of all the advantages!;
Remember that you must put down at least 10% of the car cost for a loan. So, if your car costs £7,000, be prepared to save £700 before you buy it.
Of course, in the car dealership, the financial manager will do all the calculations for you. However, the decision is yours, and you should not let the dealer's employees impose their opinion on you, even if you're a first-time driver.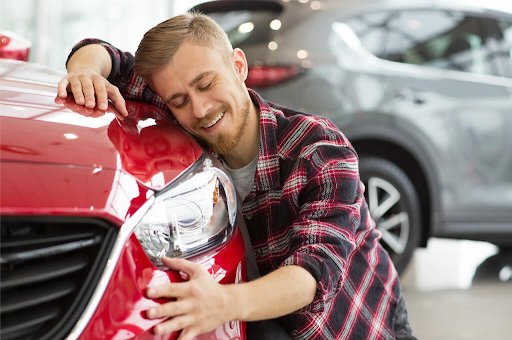 Determine your budget properly!
Planning your car budget based on your annual salary is common sense. However, not all of us have a steady income, making it harder to think ahead. Even if you live with your parents, you should carefully budget when buying your first vehicle. Moreover, if you can correctly determine and allocate your budget, owning a car will be all the more carefree.
20% of your take-home pay only!
So, the 20% rule comes into play! Remember that 20% of your take-home pay is an affordable payment, especially if you still live with your parents. On average, parents help us save around £250 per month. However, remember that you rely on your own income when it comes to your first car cost!
A 20% deposit
The main idea is that the initial payment amount should equal 20% of the total charge. This amount gives you a head start, but you don't need to save up for too long.
Loan repayments: No more than 4 years
Furthermore, the payoff period should last no longer than four years. Due to the costly insurance rates, you want to pay off your car as soon as possible.
Test the car budget
Decide in advance on the package that you are interested in. Decide which engine size, transmission, and tyres you need, which options you can do without, and which things are must-haves, such as air conditioning, heated seats, etc. Then ask an experienced driver to talk about the maintenance of each part and add monthly and annual service costs here. Now think about whether you can afford it all.
Budget improvement
Do you want to pay off the car quickly and own it for pleasure? Then it would help if you worked on improving your budget. In addition, keep track of the condition of the car and its insurance, and avoid late payments. If you carefully follow these details, you will soon learn how to save up to 36% on your monthly financial expenses.
Your first car buying costs
So, when planning to buy a vehicle, you should understand that its cost is not the price of the vehicle itself. It includes many more one-time and recurring expenses. Let's figure it out together!
Purchase price
So, we have already determined that the cost of a first car should range from £4,000 to £8,000. The ideal option is to buy a better and cheaper car. Yes, such a miracle can happen, but a low price often means that the vehicle has noticeable flaws even to a non-professional buyer. High mileage or age is only the most harmless of them. The most reasonable option is a car whose price is close to the market average or even slightly below it. This figure should be a guide when planning your purchase.
Insurance
Insurance prices can vary. It is always worth getting a quote for insurance on a car before you purchase it. While insurance for new drivers can be expensive, having a black box in your vehicle is the perfect way to keep costs as low as possible. There are a lot of misconceptions about a black box, but you should know that it does nothing besides keeping you safe on the road. Don't forget that sometimes older cars can be more expensive to insure. It might have a cheaper price tag than a new one, but it could cost more in the long run.
Road tax & fuel
You'll need to set money aside for running costs. These are about £70 per month for the average English driver. Choosing a smaller, more fuel-efficient model will mean you save on road tax and filling up at the pump. If your first car isn't a brand-new vehicle, you won't have to pay the higher first-year rate of car tax as it will already have been paid. It is highest for petrol and diesel models, as it's calculated based on CO2 emissions. However, after the first year, the flat rate is £150 per year or £140 for hybrid models.
Maintenance
A modern car is a very reliable and durable product. But, like any technology, it may require repairs from time to time. The more expensive, more complex, and prestigious the car, the more you'll pay for repairs. The average annual maintenance cost for drivers in England is £200. The maximum charge for an MOT is £60 and should be taken on the anniversary of its last MOT if it's over three years old.
Should I finance my first car?
Financing your car is the perfect option when you don't have enough money right now but have enough for a deposit and you are able to pay monthly a small amount.
There are several options for buying a car. The first is purchasing a new vehicle from a car dealership with a one-time payment of its total cost. Then there's buying a new car on credit, often in the same car dealership. Another option is the acquisition of a vehicle on leasing with further redemption. PCP and HP finance and schemes for the purchase of cars are popular. And then last but not least, drivers can opt to buy a used car from a private owner with various payment options.
PCP
With PCP, you have the option to own the car after the contract ends. Under the terms of the PCP agreement, you pay a deposit, own the car for several years, and agree on annual mileage.
Let's say you are buying a car on PCP for £4,500 with an average credit score for 3 years (36 months):
Deposit: £450
APR:14.9%
Customer deposit: £1,000
Dealer contribution: £1,000
Monthly payments: £99,93
Optional final payment: £2,925
Total charge of credit: £672.36
Total amount payable: £5,172.36
HP
An HP car finance deal involves you paying off a car's total value over a term that suits you, whether 12 months or as long as five years. You automatically own the vehicle once you've made the final monthly payment.
Let's say you are buying a car on HP for £4,500 with an average credit score for 3 years (36 months):
Deposit: £450
APR:14.9%
Monthly payments: £153.73
Total charge of credit: £1,034.41
Total amount payable: £5,534.41
Are there any methods to lower my car costs?
Sure, they are! But for sure, you know that the expenses do not end when you leave the auto dealership in a new car or part ways with a private seller. According to world statistics, owning and operating a vehicle is the second largest expense in the life of almost every vehicle owner. But, at the same time, you can still reduce your car expenses. First, however, you need to know how to do it so it does not harm the car. We have compiled all the best ways to help you reduce the cost of maintaining your vehicle.
Your best choice is a more fuel-efficient car
The vehicle you drive will affect your car insurance premiums. For example, high-performance sports cars with large engines are more expensive to insure than small cars with a 1-litre engine.
Be sure to check the excess
Choosing a higher voluntary excess may help reduce your premium. Though when selecting your excess, ensure you can cover it in a case of a claim.
Your payments per year & per month
There are two ways to pay for your car insurance: monthly or a single annual payment. Choose the option that works for you and your budgeting. Monthly payments can help if you do not have a lump sum for your cover. However, single annual lump sums will not include interest (APR) charges.
Tell them the correct mileage
Drivers with higher mileage have higher vehicle insurance premiums. Therefore, we advise you to be honest about the miles you drive and servicing, as underestimating it can invalidate your insurance.
Let's sum it all up - how much to spend on your first car?
So, buying a first-time car requires a careful and thorough approach and analysis. It is perfect if you have enough money to buy a new vehicle and not think about its maintenance. However, many young people need to budget: the cost of the first car should range from £4,000 to £8,000 or $5,000 to $10,000 What car to buy? A two-three-year-old vehicle with low mileage costs 20-25% less than the same new one. All possible factory defects have already appeared and were eliminated by the first owner. You get a run-in and proven first-time vehicle.
Your monthly payment
£327.74
| | |
| --- | --- |
| Total charge of credit | £3,731.35 |
| Total amount payable | £15,731.35 |
Apply now for your personalised, no-obligation quote