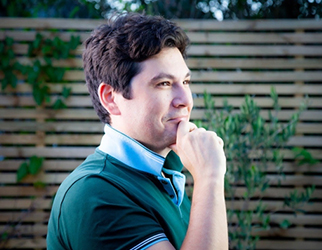 Roman Danaev
Automotive designs may be confusing. But if you look at it practically, you need to understand the differences between body styles. Otherwise, you'll end up buying a car that is not designed to suit your needs and driving style. We'll help you avoid this mistake - read on to find out if you need a hatchback or a saloon.
By the way, be sure to use Carplus's tool for car finance quotes. We will connect you with approved dealers to get the best contract terms possible for hatchbacks, saloons or any other car you want. If you have any questions, don't hesitate to ask!
What is a hatchback?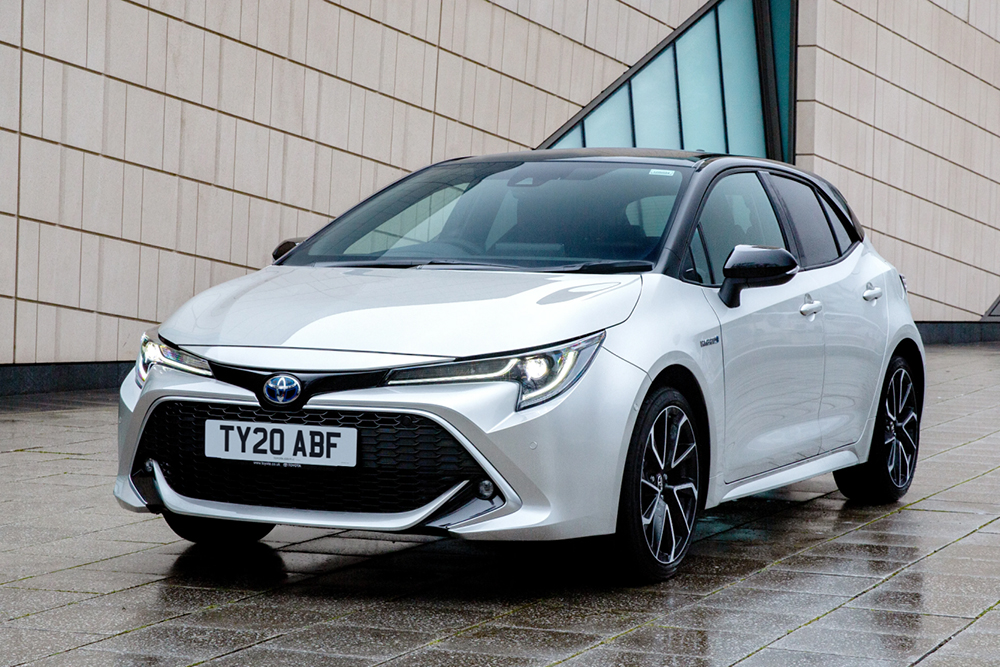 A hatchback is a type of car with two doors on the front and four doors on the back. It is usually smaller than regular cars, which makes it more convenient to park and manoeuvre in tight spaces.
The term "hatchback" is generally used to refer to smaller cars with a boot attached to the car's roof above the rear window.
Hatchbacks are one of Britain's most popular cars and offer a reasonable price. They have plenty of features to go with them - especially when it comes to being practical.
The versatility and practicality of hatchbacks make them some of Britain's most popular cars. Besides, they usually come at an attractive price - offering great value for someone who needs to get from point A to B.
Some modern hatchbacks are designed with the rear occupant's comfort in mind. But comfort, overhead space, and legroom are not the priority, nor is the boot space. What it lacks in spaciousness, it compensates with the ease of driving.
What is a saloon (sedan)?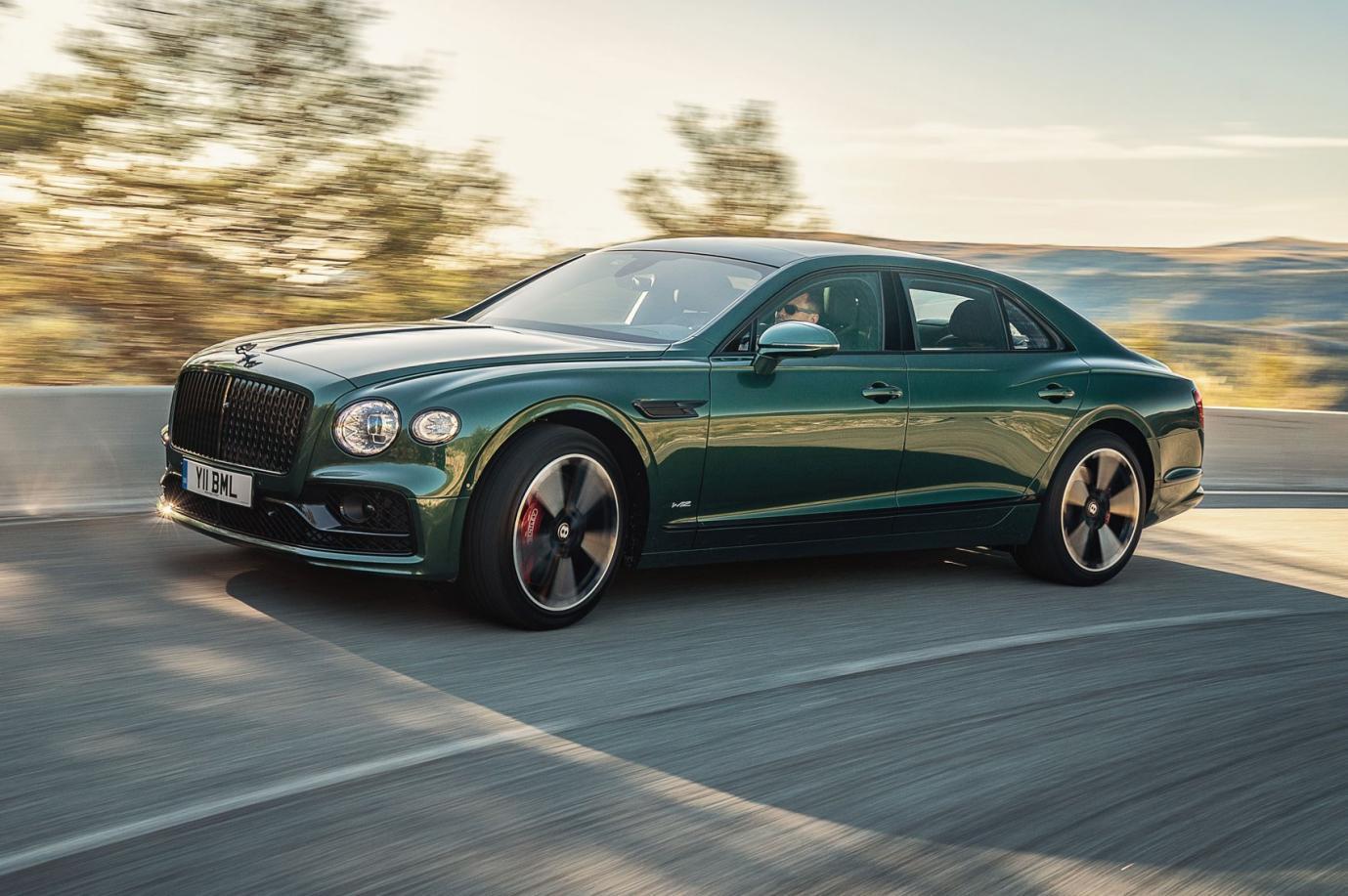 Separate compartments distinguish a saloon (sedan) for the engine, passengers, and boot. The boot design and ample rear seating make the car longer than a hatchback. While the length makes for a more comfortable passenger experience, it also makes manoeuvring tight corners or parallel parking slightly harder.
On top of added comfort, saloons tend to be better performing on the mechanical side. But the tech-forward, refined performance makes salons more expensive than most entry-level cars.
Before different car body styles were introduced in modern cars, "sedan" was synonymous with "car" for decades. Now, it remains a trendy car design but has more competition.
What's the difference between a hatchback and a saloon?
We could go on and on about the differences between a hatchback and a saloon. But let's narrow down the parameters to the twelve most important ones.
| Differences | Saloon | Hatchback |
| --- | --- | --- |
| Boot | Separate from the cabin | Same space as the cabin |
| Size | Bigger | Smaller |
| Safety | Safer | Safe |
| Interior | More spacious | Less spacious |
| Dimensions (Average) | 4.6m x 1.8m x 1.4m | 3.8m x 1.7m x 1.5m |
| Visibility | Lower | Higher |
| Practicality | Better for long-distance runs | Better for local drive |
| Fuel Efficiency | Less fuel-efficient | More fuel-efficient |
| Price | Higher | Lower |
| Noise and Vibrations | Quieter | Louder |
| Highway Driving | More stable at high speeds | Less stable at high speeds |
| Appearance | Three-box design | Two-box design |
1. Boot
A boot inside a saloon is separated from the passengers by the three-box body design. Not only does it offer a bigger boot, but it also means that you don't have to physically share the space with whatever cargo you keep in there.
A hatchback, on the other hand, has a full-height boot lid that includes the back window. So, there is no division between the rear passenger seats and the boot space. While the hatchback boot space on its own is subprime, you can arrange a generous boot and more luggage space by folding down the rear seats.
2. Size
Hatchbacks are generally a bit smaller and shorter than saloons because there is no additional boot. The benefit for hatchbacks, in this case, is that they tend to be easier to manoeuvre and park. Plus, they require less fuel because of it (more on this point later)
The benefit of saloons is that the driver and the passenger can enjoy more comfort and bigger head- and legroom.
3. Safety Features
Saloons are slightly safer, owning this to their size. With more room inside the car for the passengers and their belongings, there is also more room to accommodate crumple zones within the vehicle in case of an accident.
The fact that saloons have more metal and space behind the vehicle is also a contributing factor. It allows the vehicle more time to absorb or redirect the forces of a crash.
4. Interior Space
Just like saloons are bigger on the outside, they are more spacious on the inside. As mentioned, the driver and passengers are not as cramped as in a hatchback.
The sacrifice of the hatchback's passenger space, which is especially noticeable when you have the rear seatback, comes with a positive aspect to it. The interior is easier to warm up and cool down.
5. Specs and Dimensions
A hatchback is smaller than a saloon in all dimensions. To see the difference more clearly, let's compare the figures:
Maruti Suzuki Swift (hatchback): 3,840 mm x 1,735 mm x 1,530 mm
Toyota Corolla (saloon): 4,630 mm x 1,780 mm x 1,435 mm
6. Visibility
Because hatchbacks are smaller, you may think that it compromises visibility. In fact, that would be a false assumption. Hatchbacks are often more upright than saloons, so the glass area is larger. And the rear windows on a hatchback offer better rear visibility.
7. Practical Aspects
It's hard to say which car body type is more practical because its practicality shines in different aspects. Hatchbacks are perfect cars for local runabouts and for day-to-day use overall. Saloons are great for travelling over long distances or for commutes where passenger comfort is a priority.
8. Fuel Mileage
There isn't hard evidence that says definitively whether hatchbacks or sedans are better in terms of fuel efficiency. However, the lighter a vehicle, the less energy it takes to accelerate. This suggests that the hatchback's fuel economy is better. Lighter weight almost always comes with smaller gas costs.
9. Price
On average, saloons are more expensive than hatches. And, as we've just concluded, they are less economical. That said, hatchbacks often hold their resale value better than saloons. So, if you're buying used, the difference may be minimal. Learn more about how you can save money for your future car.
10. Noise and Vibration Harshness
Saloons tend to be quieter than hatchbacks. This is because of the separation of the boot. If you have noisy items clunking around in the boot, the noise will be muffled - there is simply more distance that the sonic waves need to travel. The same applies to noises coming from the rear wheels or from the surroundings at the back of the car.
In a hatchback, you'll share the space with any noisy things in the boot.
11. Highway Driving
Saloons offer a smoother ride on highways because heavier cars tend to absorb shock impacts better. Also, these cars are usually better at acceleration and can maintain high speeds efficiently.
Hatchbacks are city dwellers' cars; they're not built for highways.
12. Appearance and Design
Saloons and hatchbacks are both 4-door, but they have different silhouettes. Saloons feature a well-defined boot that sticks out from the car. If you look at the hatchback from a distance, you might not even see the boot from the roofline.
This major difference in the design has a cascading effect on other car parameters, which we've already covered in great detail.
Benefits and drawbacks of a saloon
Here are the strong and weak sides of a saloon.
Benefits
More stable, especially at high speeds
Roomy interior
Quieter, smoother ride
More respectable
Drawbacks
Higher upfront price + maintenance
Not suitable for small urban settings
Les environmentally friendly
Benefits and drawbacks of a hatchback
Just like a saloon, a hatchback has benefits as well as problems.
Benefits
Available for a low budget
Great city car
Better mileage
Easier for beginner drivers
Drawbacks
Less interior and trunk space
Not suited for a fast, open road
More road noise
Our 5 hatchback picks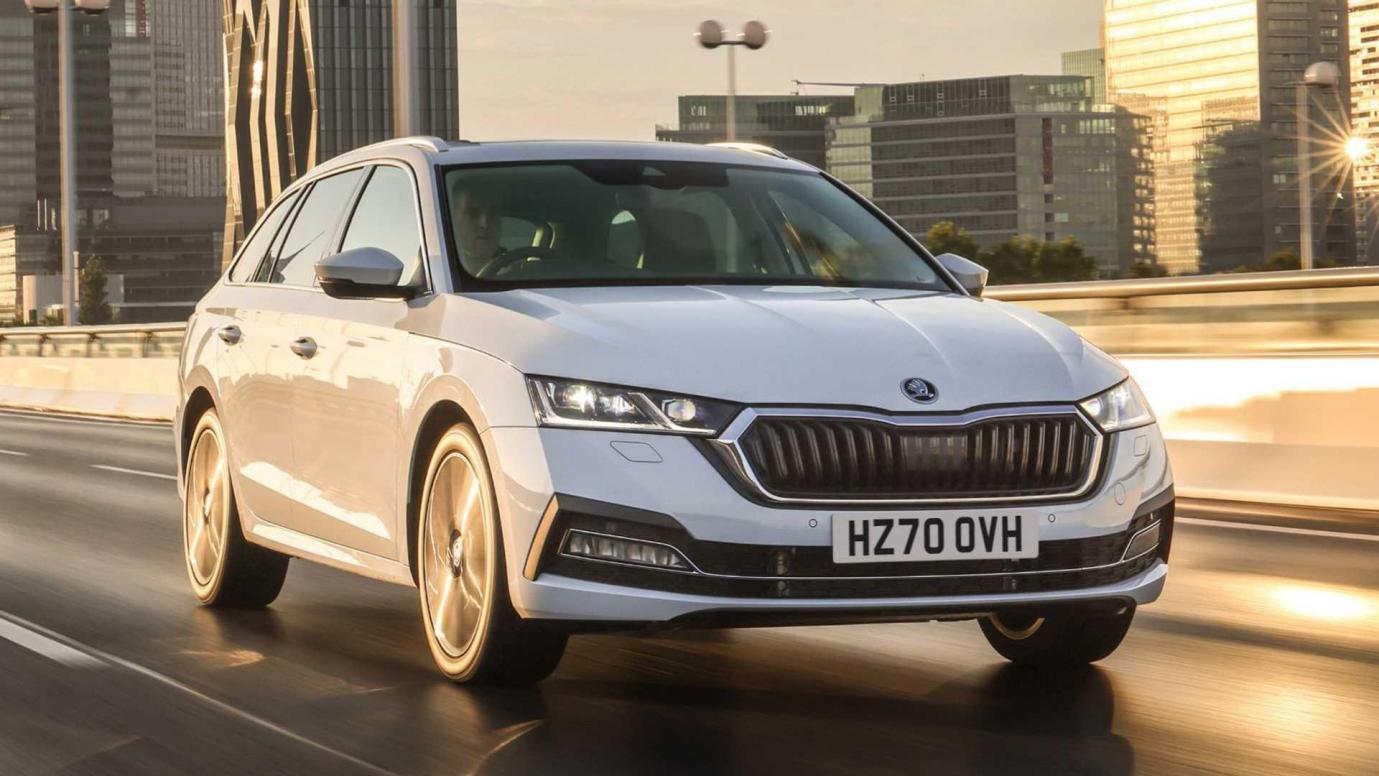 Skoda Octavia combines great value, low running costs, and heaps of practicality. Every generation of the car has maintained a clear focus on purpose, and the new one is no exception.
Volkswagen Golf blends practicality and great build quality, but it's not designed to be driven at high speeds (intrusive road noise + less stability).
Ford Focus should offer a comfortable and enjoyable drive on UK roads, as well as great body control and responsive steering.
Kia Ceed is an entry-level, small hatchback for new drives. It's more comfortable to drive than sportier models and, most importantly, well-priced.
Toyota Corolla is a British-built family hatchback with hybrid powertrains and a good balance of performance and economy.
You may also be interested to read - Best Used Cars Under £15,000
Our 5 saloon picks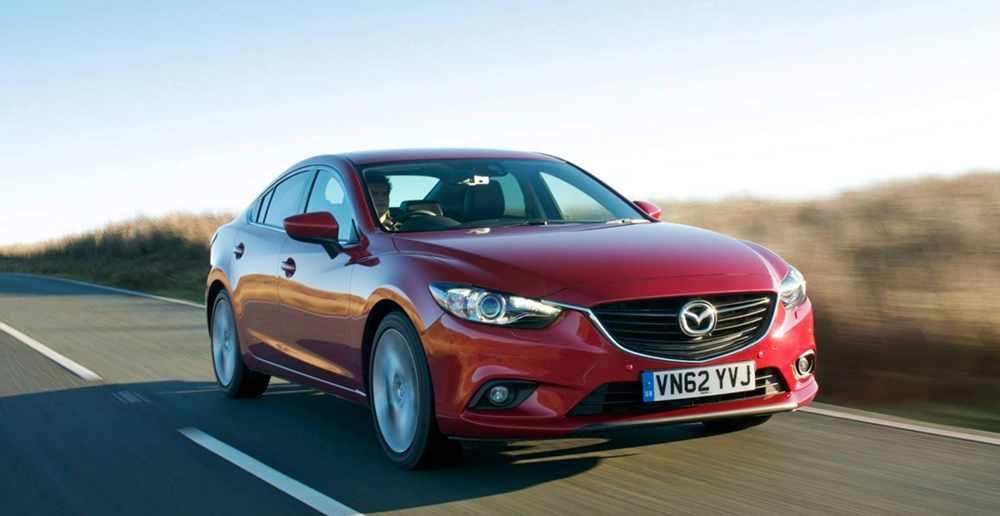 Mazda 6 is a family car with generous boot capacities and interesting kick-sporty road manners with an impressive engine.
Mercedes S-Class, like other models in the brand's saloon segment, prioritises sharp handling despite a large body. This luxury limo is also one of the most hi-tech cars worldwide.
BMW 3 Series adds a more luxurious driving experience with a stronger, lighter body refinement. This model has an impressive array of technology in its arsenal, too.
Skoda Superb is a cheap and cheerful model. It's big on space, and it's big on value with its ultra-frugal GreenLine edition.
Volkswagen Passat's hybrid tech is designed to minimise emissions; most buyers go for the smooth, economical diesel models, though. Its lighter platform architecture makes it easier to ride and handle than ever.
You may also be interested to read - The best used cars under £7000
Summary: Which is better, a saloon or a hatchback?
Hatchbacks are best for families, as they provide more than enough space for bags and children. Saloons are best for those who don't need a lot of room and can be compact in their drive. None is better; you just need to decide whether you need the space or better mobility.
There are numerous car models within each category, so you'll certainly find one that fits your needs and budget. You can learn about how much you should spend on your first car in our other article!
Have you made up your mind? Then get a car finance quote today at Carplus!
Your monthly payment
£327.74
| | |
| --- | --- |
| Total charge of credit | £3,731.35 |
| Total amount payable | £15,731.35 |
Apply now for your personalised, no-obligation quote