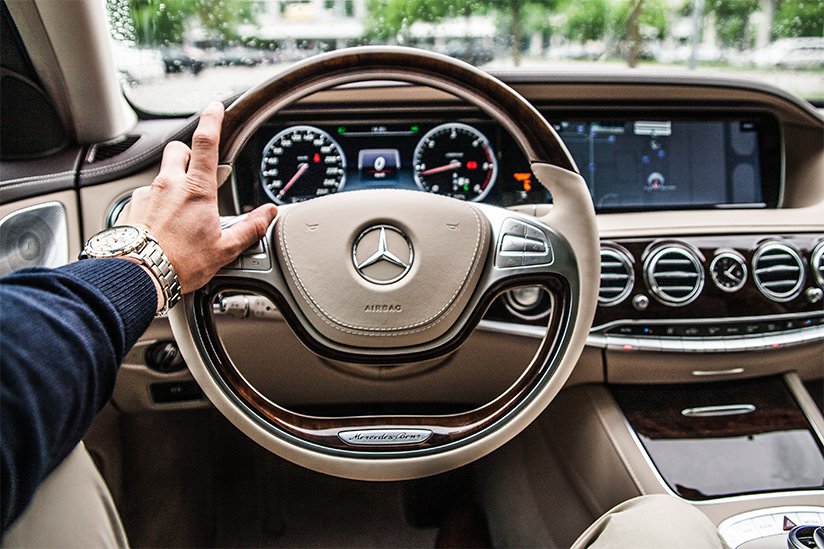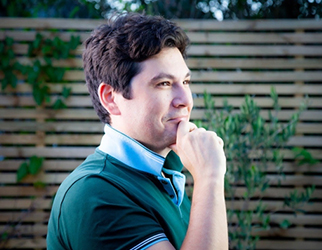 Roman Danaev
Introduction
Very roughly, there were31 million cars on the UK's roads as at the end of 2016. So, finding and buying your next car should always be exciting and something you look forward to. You'll certainly, in theory at least, have plenty to choose from!
By and large, buying a car for most of us is an enjoyable process but there are always a few worries and stresses including:
trying to find the money/finance;
finding the vehicle you really want and at a price you can afford — in other words, driving the deal;
what to do with your existing car;
how to get over your credit history problems (if they exist of course).
At Carplus, we're determined to do everything we can to eliminate some of those worries and to help you to find car buying enjoyable again. Part of that story is this guide. Please read on because we think you might find it useful.
Your old car — sell it or trade-in?
This is the classic dilemma faced by many people as part of their first step in buying a new vehicle. In other words, what to do with the old one?
For most of us, selling our old car isn't just a logistical exercise in getting it off the driveway or road. It's often an important part in helping to fund our next purchase.
Selling
If you're selling to a private individual, this option has the advantage of putting cash into your bank account. Most sources will agree that, statistically,selling privately will yield the most advantageous net return.
Against that, you'll need to accept that there will likely be a delay between you advertising the car and selling it. That might not help you to move quickly on a new car purchase deal. You might also need to ask yourself whether or not you're a natural salesperson who enjoys haggling with potential buyers — and you'll need to deal with potential time wasters, fraudsters and non-payers etc.
If you sell to a dealership and that doesn't involve a purchase, then you may sell your car fairly quickly but you should anticipate some of the lowest prices around. The dealer needs to sell your car on a make a profit plus they're also hard bargain drivers. They probably don't need your car at all and that puts them in the driving seat.
Trade-in / Part exchange
You can progress this and it has one advantage — that of speed. The dealer selling you the car wants to sell it and they'll be keen to remove any obstacles from your path to do so.
As a result, they'll take your old car off your hands as part of the deal but again, keep in mind the harsh financial realities of this type of arrangement. You'll be likely to get a very low trade-in price for your old vehicle and as you've tied its sale and the purchase together, you've given all the negotiating cards to the dealer.
In basic terms, the more you get as a trade-in value for your old car in such deals, the higher the price you'll probably end up paying for your new one.
Summary
Ideally, the best position to be in is to walk into a dealership with the purchase money already in your pocket. That way you're in the driving seat in price negotiations.
If you can, take your time and sell your old car privately.
Finding a new car
There isn't a great deal we at Carplus can tell you about your new car requirements! They'll be very personal and unique to you and your family.
What we can do though is to offer a few observations based upon our experience:
incline towards vehicles that you can comfortably afford as opposed to 'barely in a best-case scenario'. Sometimes things in life go wrong and if you've stretched yourself to the limit you may suddenly find it difficult to maintain the repayments;
look around. If you have a car financing loan from us already provisionally approved, then you can pick and choose from the dealerships. You can also drive the very hardest bargains – and be prepared to walk away if you don't get what you want;
think carefully about buying privately.There's a balance to be struck because the costs might be lower but you're less likely to get any sort of warranty or value-add deals that sometimes come from dealerships, such as a free initial service etc.;
research your choice of vehicle, including its specific model and year etc. Even today, some cars have a far better reputation for reliability than others;
be moderately sceptical about "dealership offers".They may be fine but if they're running them because they're struggling to get people to buy a given car or model, you might wish to ask 'why'? What do other buyers know that you don't;
think about post-purchase costs. Broadly speaking, the bigger and faster your car is, the more it's likely to cost to insure and run it;
question if you really want to buy a brand-new car.Most vehicles lose about 20% of their value at new from the moment you start them for the first time.Sometimes a 'nearly new' vehicle can offer a far better investment in terms of retaining its value.
Dealership offers
We touched on dealership special offers in an earlier section.
This area though is a difficult one because it can, in some situations, offer some very attractive possibilities but also brings with it the need for caution — as already mentioned.
Dealership offers can include a range of different things:
Discounts on specific vehicles or models — often undertaken as 'spring cleaning' or to shift cars that just aren't selling well (for whatever reason);
Car purchase and finance deals combined;
Car purchase, trade-in and sometimes finance deals combined.
In terms of the price of a given car, providing you do your research on the vehicle concerned, the offer can be assessed on its own merits.
For combined vehicle/finance deals though, it might be advisable to ask some hard questions. You'll need to look at:
How much would the vehicle cost if you were buying it with your own money and without finance.
Top tip — ask them this question before they start talking about finance deals. Remember, those "zero % interest rate" deals may be subsidised by a much higher asking price on the car itself.
Financing
Most of us aren't in the position of being able to pay for a car from our own cash resources. Even if we could, it's not always necessarily the best use of our liquid cash.
So, most of us need to consider some form of finance deal.
There are a number of such options available, including:
hire purchase (HP);
lease/contract lease/lease purchase;
various dealership options;
credit cards;
bank loans.
In the case of credit cards, relatively few peoplehave a sufficient credit limit to enable the purchase of even a moderately expensive car. Plastic is also typically an expensive way to try and fund your car purchase (unless you have it on a 0% interest deal of course).
HP is a tried and tested method. It has a fixed term and usually fixed repayments. The vehicle is your responsibility but it doesn't actually become your property until such time as you've paid off the loan.
Bank loans are, typically, a little harder to obtain today than they might have been in the past. You may be asked also to make a substantial contribution (the 'deposit') towards the cost of your vehicle. Some people also believe that it's preferable to keep their borrowing separate from the institution that handles their day-to-day financial affairs.
In terms of dealership options, these have been touched on in earlier sections of this guide. Suffice it to say that car dealers typically aren't experts in the financial loans marketplace and may be offering loans that are tied to the price of the vehicle you're buying. It's typically preferable for a buyer, in terms of the car deal, to approach things separately from the financing side.
Finally there are various options in the area of leasing. Essentially these involve a leasing company purchasing the vehicle, then leasing it back to you. The big advantage here is that at the end of the term, you just hand the car back to them or purchase it if you wish. If you're purchasing a company car, the leasing charges might also be tax-deductible.
Car buying with bad credit
For some, this is an awkward and embarrassing subject — but there's no need for it to be so. Very significant numbers of people in the UK have credit history issues and in many cases, the circumstances leading to that were entirely beyond their control.
What's called"bad credit car finance" is available from specialist providers, such as Carplus. That should mean that you'll be able to go forward and select the deal you want in terms of car purchase.
Of course, there are inevitably a few points you will need to keep in mind:
if your credit history is particularly poor, you may need to accept that your finance will cost a little more;
unlike us, some car loan providers may decline to lend to those with a poor credit history;
we must, of course, reserve the right to decline a car finance application in certain circumstances;
try to avoid making multiple applications to different providers. Every time you're rejected, that will be noted on your credit history files too. It makes sense to apply to specialists who are more likely to give you a favourable response.
We can help in the vast majority of bad credit car finance applications — so don't hesitate to contact us sooner rather than later.
Summary
It's often said, correctly, that buying a car is usually the most expensive purchase we make in our lives after our house.
That can make the process a nerve wracking one — and particularly if we have some credit history problems.
We can't stress strongly enough though that we may be able to help you to find this process enjoyable again by making funds provisionally available to you before you actually go out and start visiting dealerships or searching through the advertisements online.
In this guide we've touched only very briefly on some of the issues involved in buying a car but many of the risks and challenges are hugely reduced or vanish altogether if you have your finance clear before you start searching. Money is the governing factor in whether you or the car's vendor has the real negotiating power and we can help put you in the pole position in that respect.
We'd welcome your inquiries for more information or to discuss your specific circumstances.
Your monthly payment
£327.74
| | |
| --- | --- |
| Total charge of credit | £3,731.35 |
| Total amount payable | £15,731.35 |
Apply now for your personalised, no-obligation quote