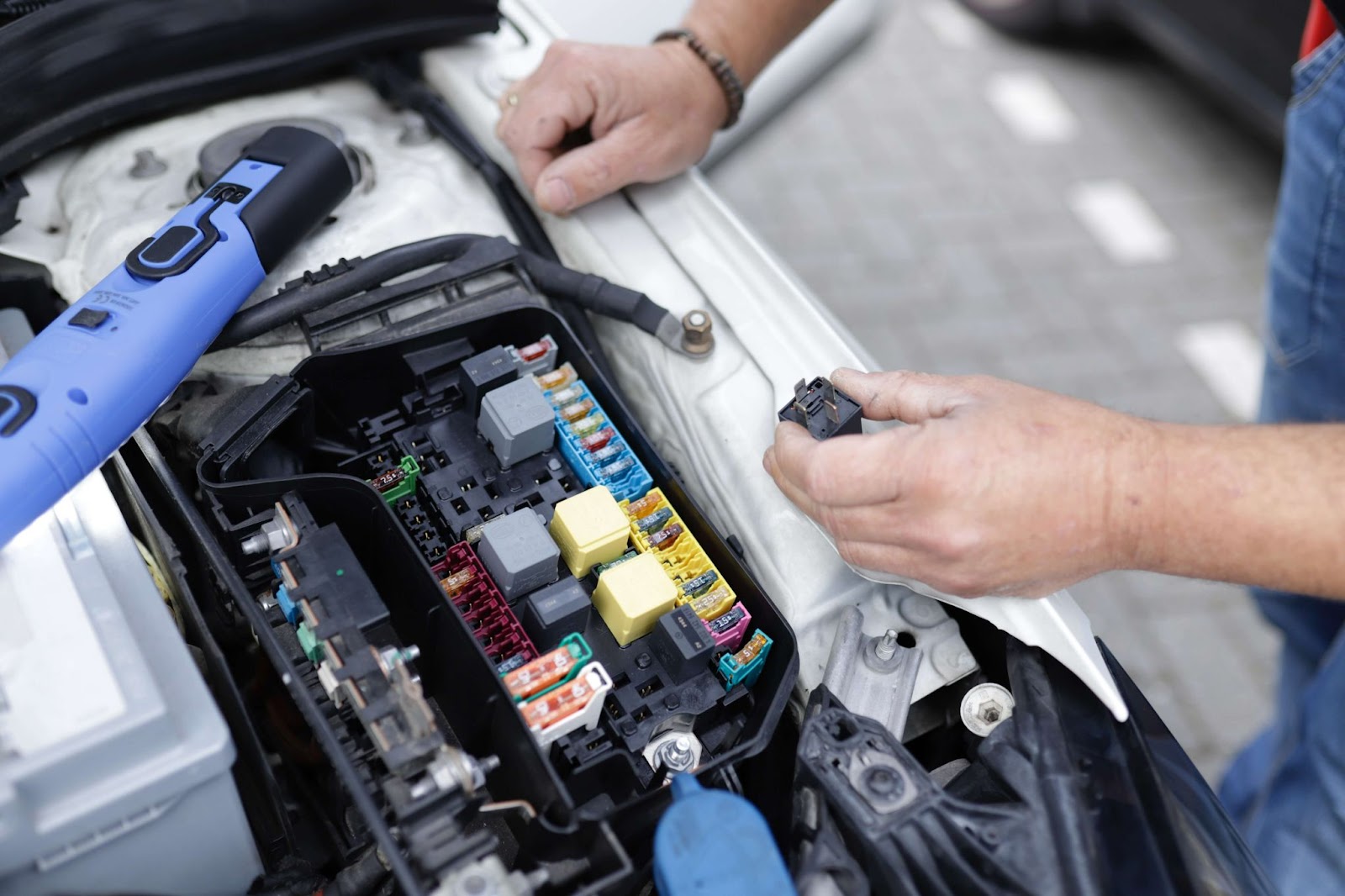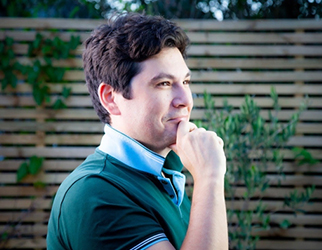 Roman Danaev
Maintaining your car with routine servicing is the best way to keep it running smoothly and prevent expensive repairs. More frequent maintenance is recommended for high-mileage vehicles since the more miles incurred, the more wear and tear there is on the vehicle's components.
If you need to get your car serviced or you suspect that there may be something wrong with it, a garage or mechanic in your area can help. It's crucial to acquire an estimate for your car's service before scheduling it because the price might vary widely depending on your vehicle's age, make and model.
However, many people have concerns and are unfamiliar with the specifics of car service in the UK. All of this will be covered in the following guide.
When deciding how much to spend on a car and starting your savings for a new one, you must learn how much car finance you will eventually incur. Here's where the UK's leading car finance provider, Carplus, comes into the picture. Get expert advice on car finance and other car-related questions by consulting Carplus today!
How much does a car service cost?
| Type of car service | Average cost estimate |
| --- | --- |
| Full service - small car | £155 |
| Full service - medium car | £205 |
| Full service - large car | £395 |
| Interim service | £100 |
| Major service | £210 |
| Oil and filter change | £70 |
It's essential to consider the size of your car when estimating the average cost of car servicing. The cost of the service will often increase with the size of the vehicle. Full service for a compact car will cost you at least £155, whereas a full service is approximately £205 for a medium car and around £395 for a large vehicle.
How much does a garage charge per hour?
Whether the garage you choose is part of a major national chain, a franchise, or is locally run will significantly impact the hourly rates you pay for car service. Car service costs vary from region to region. While dealerships charge an average of £99 per hour, independent garages charge an average of £56. The hourly for a car service might cost anything from £36-230, with the highest charges concentrated in and around London.
What determines the price for a car service on average?
The cost of car servicing may vary depending on several parameters, such as:
Car brand and model
Tyre size
Vehicle's age
Current mileage
Any required maintenance or repairs
The type and quality of replacement parts
Location
Time and date (availability)
Outstanding vehicle warranty
Engine size
Generally, servicing expenses are lower for cars with engines under 2.0 litres. However, if specialised diagnostic equipment is needed, servicing for performance cars, electric vehicles, and some plug-in hybrids can be more costly.
For servicing, vehicles like the Ford Fiesta and Vauxhall Corsa will fall into the more affordable price ranges. Numerous people drive these car models; thus, replacement parts are cheap and straightforward to find. In addition, they usually do not have significant problems, and when they do, fixing them is generally relatively quick and easy.
Find a local car service expert or speak to your neighbourhood garage to receive accurate rates. And don't forget to enquire about the specific inclusions in the costs of their various car service options.
Different types of car service
There are three broad types of car service: interim, full, and major. Each service has a recommended time frame based on the vehicle's age or mileage. If you need help deciding between an interim and a full service, check out our detailed analysis.
Manufacturers will typically provide guidelines on when to perform service on a petrol or diesel vehicle based on factors such as age and mileage. Regular check-ups should be performed to keep your car running smoothly and safely as it ages.
Interim service – suggested every 6,000 miles or at least every 6 months
Full service – suggested every 12,000 miles or at least every 12 months
Major service – suggested every 24,000 miles or at least every 24 months
How much is a car service and what's included?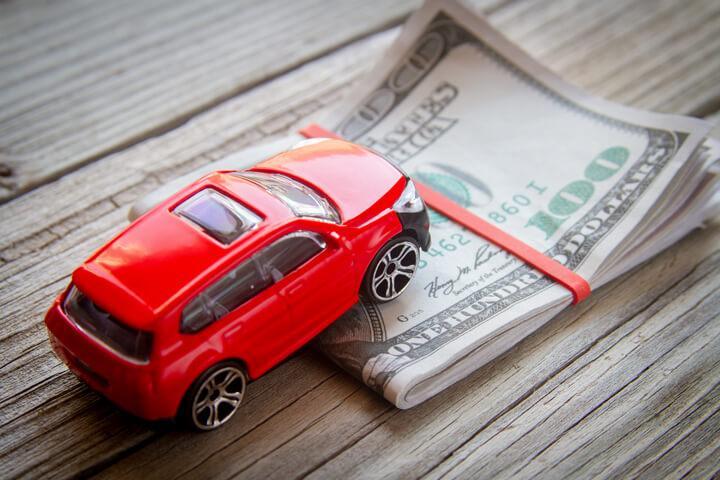 It's important to remember that the garage or mechanic you choose can make a difference to the range of services you get for your car. All of the pricing listed below is for the maintenance of small cars. There are primarily three types of car service, and they are as follows:
Interim service cost
Usually, an interim service is advised every 6,000 miles (or every six months). Servicing typically entails changing the oil and filter and inspecting the major working components of your vehicle for signs of wear and tear.
An interim service costs around £100.
Changing your oil filter alone is often less expensive than a basic service. Oil changes typically cost about £70, including the cost of the filter.
Full-service cost
A full car service is recommended every 12 months or 12,000 miles (whichever comes first). In addition to the standard checks performed during a basic service, this one will also replace the air filter and thoroughly inspect the brakes.
The cost of a full service, on average, is £155.
Major service cost
The most extensive type of service is called a "major service." It would be best to do this either after driving 24,000 miles or every two years. Among the many components of the car that will be inspected are the spark plugs, brake fluid, suspension, and fuel filters. If your car requires any repairs, a professional car service will point them out to you.
The standard cost of a major service is £210
How frequently should I have my car serviced?
You should schedule an appointment for your car's service at least once every 12 months if you are an average driver. Car service every six months is recommended for drivers who cover more than 15,000 miles annually. Consult a reputable car service expert for guidance if you're unsure.
What will happen if I don't take my car in for regular service?
Annual service performed on your car will help you catch problems early and keep them from becoming expensive repairs down the road. Keeping your vehicle well-maintained will help you save money in the long run. If not, you can spend a lot more on repairs and part replacements. Some potential high-priced repairs may arise from neglecting routine car maintenance.
Replacing the radiator costs £450
Pump replacement costs £250
Replacing the engine costs £2,600
A cylinder head gasket replacement costs £540
There is an apparent disparity between these prices and those of car maintenance costs. Keep an eye on your vehicle's mileage and the dates of its scheduled services so that you can update your service schedule as necessary.
Ways to save money on car servicing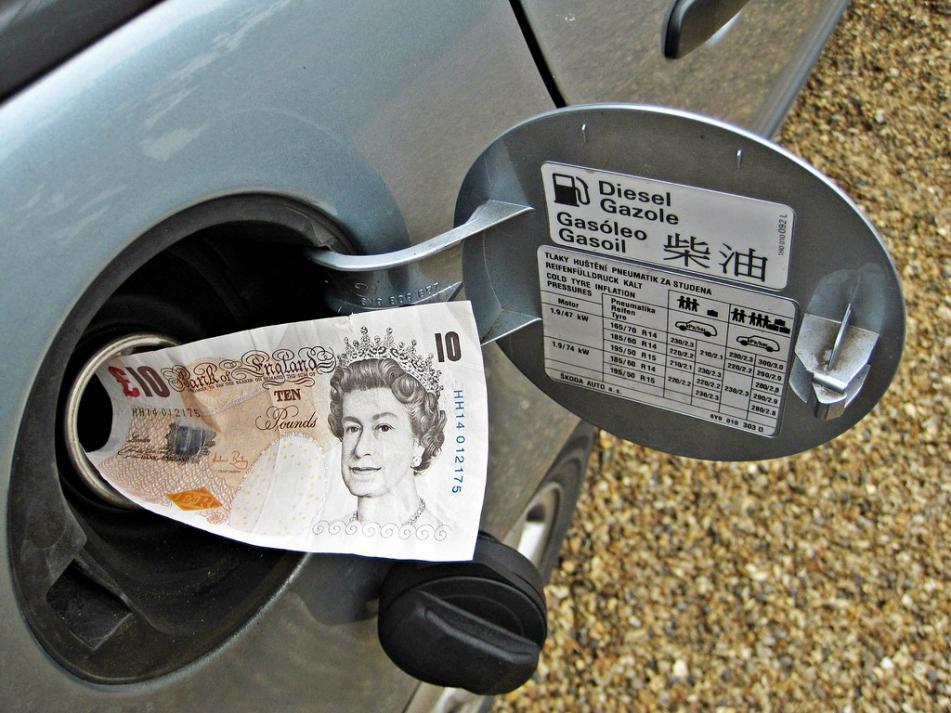 You can ultimately save money by servicing your car correctly. While you might feel it's okay to occasionally skip a service because your car is operating well and there aren't any apparent problems, this can turn out to be an expensive mistake.
A well-maintained automobile is not only safer and much more efficient, which means that you might potentially save money on costs, but a professional technician will also be able to identify minor faults before they become more severe.
If you neglect your car's service and more significant issues arise, you could be in for a nasty shock when it's time to fix them. If a vehicle is properly maintained and routinely serviced by a professional, many part replacement expenses can be prevented.
Is a service different to an MOT?
Yes - a service is separate from your annual MOT test. It's normal to get both simultaneously, and many garages provide a package for your service and MOT. However, they are not the same thing.
MOT
An MOT is an annual inspection to ensure the safety and roadworthiness of your vehicle.
It's a legal necessity to get it done if your car is over 3 years old.
Without a valid MOT, your car is not road legal to drive.
Service
A Service isn't a legal obligation.
It examines your car's wear and tear and is advisable to keep your car running at its optimum.
The inspections that should be a part of the service will be specified by the manufacturer.
How much should an MOT and service cost together?
Some garages will give you a discount on the cost of an MOT if you schedule it along with a service. Getting your car serviced and MOT tested simultaneously makes sense because your vehicle needs a service every year. You'll cut down on the number of trips you make to the mechanic and incur fewer MOT costs. Even without a discount, scheduling your MOT test for the same day as your service is always a smart move to save time, if not money.
How to compare car service prices: Car service checklist
When comparing car service facilities, price and service checklist are the two most essential criteria to weigh up. A service checklist lists every inspection, report, test, and replacement that needs to be done as a part of the service. Keep the following in mind for a better service plan.
Please keep track of when you need to take your car for service so you can schedule it in advance.
Keep tabs on your car's mileage, so you'll know if it's time for an oil change sooner rather than later.
For precise estimates, consult a local car service expert or garage.
Since garages may charge different rates for the same services, it's essential to clarify what is included in each service tier before making an appointment.
For a car service for large cars, be prepared to pay more.
Find the best price for your car service by comparing quotes from multiple garages.
Choose a trustworthy car service with trained technicians; if you have any doubts, you can always ask to see proof of their certifications and/or licences.
When comparing prices, it's crucial to consider whether the extras are worth the cost. This will serve as the best indicator of value for the money.
There's no guarantee that a costlier service will include more inspections or specific component replacements. This can be learned by reading the service checklist (if one is provided) so that you know precisely what is included in the price.
Conclusion
The first step in having your car serviced should be to get quotes from local service centres. This will give you more time to save up for the service before paying for it, which is helpful when budgeting. We advise you to contact no less than three different garages in the area. This allows you to select the most cost-effective option.
Get in touch with Carplus today for an instant quote and details on the best car financing deals in the UK.