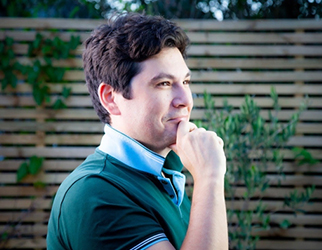 Roman Danaev
If it's getting closer to your MOT due date, you might be wondering how much money you should set aside. Well, it depends on the type of vehicle you drive and your local MOT test station. The maximum price limit in the UK is £54.85 for a standard car and £29.65 for a standard motorcycle.

For more information on this topic, continue reading!
Do you have to pay the MOT?
It's no surprise that cars come with a number of costs attached, and regular checks are no exception. So, yes, you are required to pay for an MOT on an annual basis. The MOT covers the mechanic's hourly rate, the testing centre expenses, the processing of documents, and the issue of the MOT certificate.
What is the average cost of an MOT?
Test centres are authorised to set their own prices - but they can't go over the threshold. And drivers can go to any of the hundreds of DVSA-approved locations, being guided by prices or otherwise.
| Type of Vehicle | Maximum MOT |
| --- | --- |
| Cars (up to 8 passenger seats) | £54.85 |
| Private hire and public service vehicles (up to 8 seats) | £54.85 |
| Private hire and public service vehicles (up to 8 seats) | £54.85 |
| Ambulances and taxis | £54.85 |
| Goods vehicles (up to 3,000kg design gross weight) | £54.85 |
| Quads (max unladen weight 400kg - for goods vehicles 550kg and max net power of 15kw) | £54.85 |
Important note: an electric car MOT is classified the same way as an MOT forpetrol or diesel cars.
It's also worth mentioning that some test centres will charge less. But you would be worried if the cost of an MOT is too low (under £20). Also, verify whether the facilities are officially approved to perform the UK MOT test.
What is the average MOT cost for motorcycles?
There are separate limits for motorcycles, which depend on the vehicle class and size.
| Type of Vehicle | Maximum MOT |
| --- | --- |
| Motorcycle (engine size up to 200cc) | £29.65 |
| Motorcycle (engine size over 200cc) | £29.65 |
| Motorcycle with sidecar (engine size up to 200cc) | £37.80 |
| Motorcycle with sidecar (engine size over 200cc) | £37.80 |
Completing an MOT for a motorcycle is less complicated, hence the lower average cost. There are fewer components to check, so it also takes less time.
Why the cost of MOT renewal is less than a service
If you've ever had your car serviced (which is very likely), you've probably noticed a significant difference in the average cost of that and an MOT. Compare this:
MOT - £54.85
Interim service - £100
Full service for a small car - £155
Full service for a medium-sized car - £205
Full service for a large car - £395
So, if both service and MOT are car inspections, why is the cost of an MOT 2-8 times more expensive?
In short, these are different types of checks, and one is more comprehensive than the other. An MOT is concerned with the safety of the vehicle, whether it can cause harm to the driver, passengers, other road users, or the environment. A service, on the other hand, is focused on the performance of your car. It is more of a car maintenance routine to improve the lifespan of the vehicle.
MOT retest and time
If you've failed your first test and need to do it over, here's what to expect.
Average MOT retest
A free partial retest is possible if you get the repairs done at another garage by the end of the next working day, provided it's only one or two of the following:
Battery
Electrical wiring
Mirrors
Registration plates
Seats
Towbars
Windscreen glass, wipers, and washers
Wheels and tyres
The full list is available here.
You can also get a free retest if you leave your car at the centre, and it's retested within 10 working days from the original MOT.
If you take the car to an independent garage for repairs and they are done within 10 working days, you will pay a reduced price. At most, it will be half the original MOT price.
Average MOT retest time
When it comes to a full MOT time, it usually takes up to an hour. What's different about a retest is that the inspector will only check the components of the vehicle that failed the first time. This might take as little as 10-15 minutes.
Bear in mind that just because an MOT retest is quick, it doesn't mean you're guaranteed to go in and out of the shop within that timespan. You might still be asked to collect the car at the end of the day.
Average cost of MOT repairs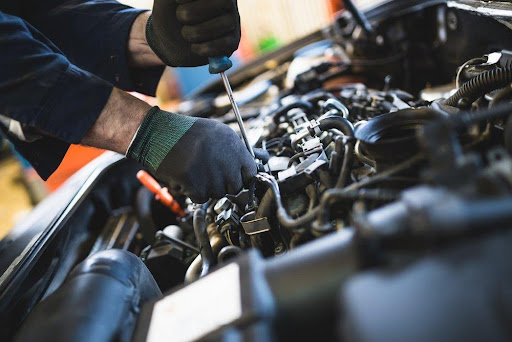 A failed MOT can be caused by just one defect or an entire array of issues. Your repair bill will be different depending on where you fall on this spectrum.
If your car fails the test for something as simple as a blown light bulb, the replacement might be around £5. Refilling the wiper fluid tank would also be a quick, cheap fix. But on average, car owners spend £272 to repair their car after failing an MOT, according to the Auto Express.
The average cost may have changed since then, but your bill would be different anyway because the charges will depend on your unique situation.
MOT fines and penalties
Sometimes, when you're facing a large repair bill, you may be tempted to put it on the back burner. Here is what might happen in that case:
Driving a vehicle without a valid MOT could result in a police caution and a fine of up to £1,000.
Driving an unroadworthy car - the one with major or dangerous faults - could get you fined £2,500. You can also be banned from driving and get three points off your licence.
A failed or expired MOT invalidates your insurance, which could result in a penalty of £300 and get six points off your licence.
All of these unnecessary risks should be a good enough motivator to set MOT reminders. With the help of this service, you will get a free text message or email when it's time to book your test.
Do garages make money on MOTs?
MOT tests are not massive money-makers for garages. The cost of an MOT might cover some of the labour costs, but the real profit comes from replacing parts and other repairs.
If you see an MOT test that is half of what the maximum limit is, the garage may be recouping its losses elsewhere. For example, they might exaggerate or overcharge for the issues they've detected. It's not always the case, but many drivers have found themselves in these situations.
So, going with the cheapest option may end up costing you more. The smarter decision would be to go with a testing centre that charges more but is known for its fair, transparent service.
What's checked during an MOT test?
The list of what gets checked on an MOT is pretty extensive, so let's narrow it down to three major areas and a few examples for each:
Exterior: registration plates, lamps (+ indicators), wheels, tyres, mirrors, wipers, doors, etc.
Interior: seats and seat belts, driver's view, steering wheel, controls, warnings, etc.
Under the vehicle: braking, exhaust, and fuel systems, steering, suspension, general vehicle condition, etc.
Let's wrap this up
An annual assessment of your vehicle's roadworthiness may seem like just another expense attached to car ownership. However, it is arguably one of the most important ones, along with tax and insurance. So, have your £54.85 (or less if you score a good MOT deal) prepared and make sure to get the car checked on time.
Check out other guides and articles at Carplus to become well-informed on any car-related topic! And while you're at it, consider using our quote comparison tool for car finance. We'll be glad to help and share our expertise if you're interested!