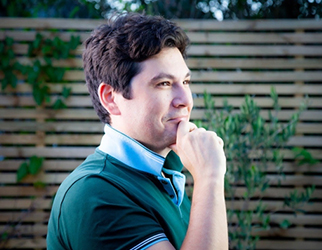 Roman Danaev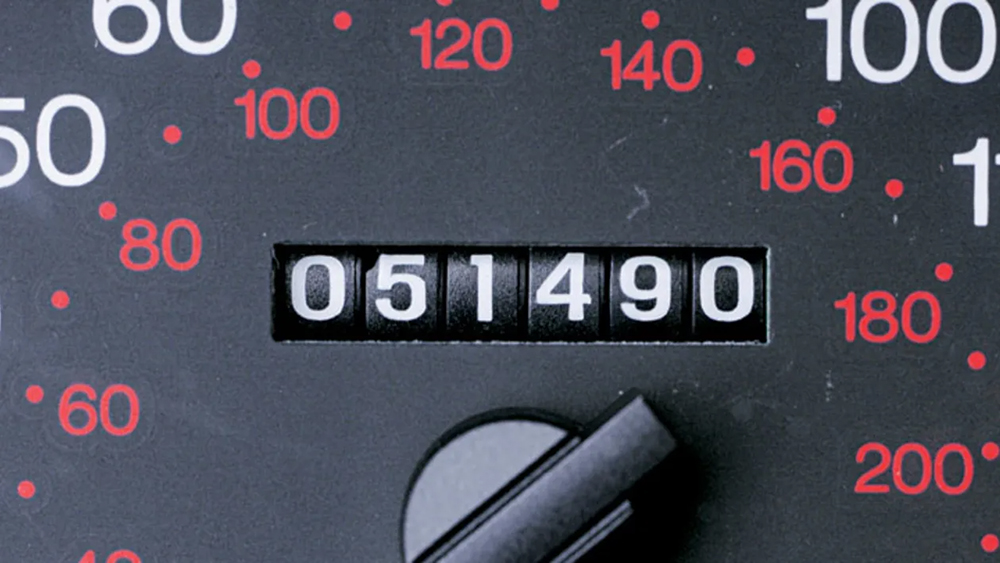 When shopping for a used car, it's only reasonable that you want it to have good mileage. Otherwise, you'd have to pay more for maintenance, deal with faults and defects more often, and have a poorer driving experience overall. But let's put it in numbers and determine what mileage for a used car is acceptable in the UK.
A quick note: it's not only about finding a used car with good mileage. Finding a car that fits your budget and meets your personal needs is also important. This is what Carplus will help you do! Moreover, we'll connect you with approved dealerships to ensure you get the best car financing terms possible. Use the tool today to get ahead!
Does mileage on a used car matter? is it important?
Yes - mileage is important; there is no debate on it. Whether it'sthe most important parameter in a used car is a personal choice, though.
Mileage is an indication of the wear and tear of the car, its resale value, lifespan, and condition of key car components (engine, suspension, etc.), among other parameters. When choosing between different used cars, mileage should be one of the first things on your checklist. Down the line, it will greatly affect your experience on the road, how much worth you can get from the vehicle, and the maintenance costs.
You may also be interested to read - How much does it cost to run a car?
Mileage on a used car: What is the problem?
Substantial mileage is not always a cause for concern. Suppose a pre-owned vehicle on the market has been used as a business car. In this case, it will likely have high mileage - but it will probably have excellent service history and timely repairs. What's more, such cars are rarely driven aggressively. And if a car has been driven carefully and had routine maintenance done by professionals, it should be in great condition, perhaps even better than personal vehicles with lower mileage.
The problems start if the previous owner failed to properly upkeep the vehicle. A high number on the odometer without replacing tyres, brake pads, and shock absorbers is not a good combination. A car that has covered a reasonable mileage for its age should have all the checks and replacements as recommended by the manufacturer.
It can be hard to choose whether a high-mileage car is worth it, even if it's well-serviced. Bear in mind that the more a car has travelled, the more components will need to be replaced and the costlier it will be as time goes on. Cam belt replacement will probably be the most expensive maintenance operation out of all.
How many miles on a used car is bad?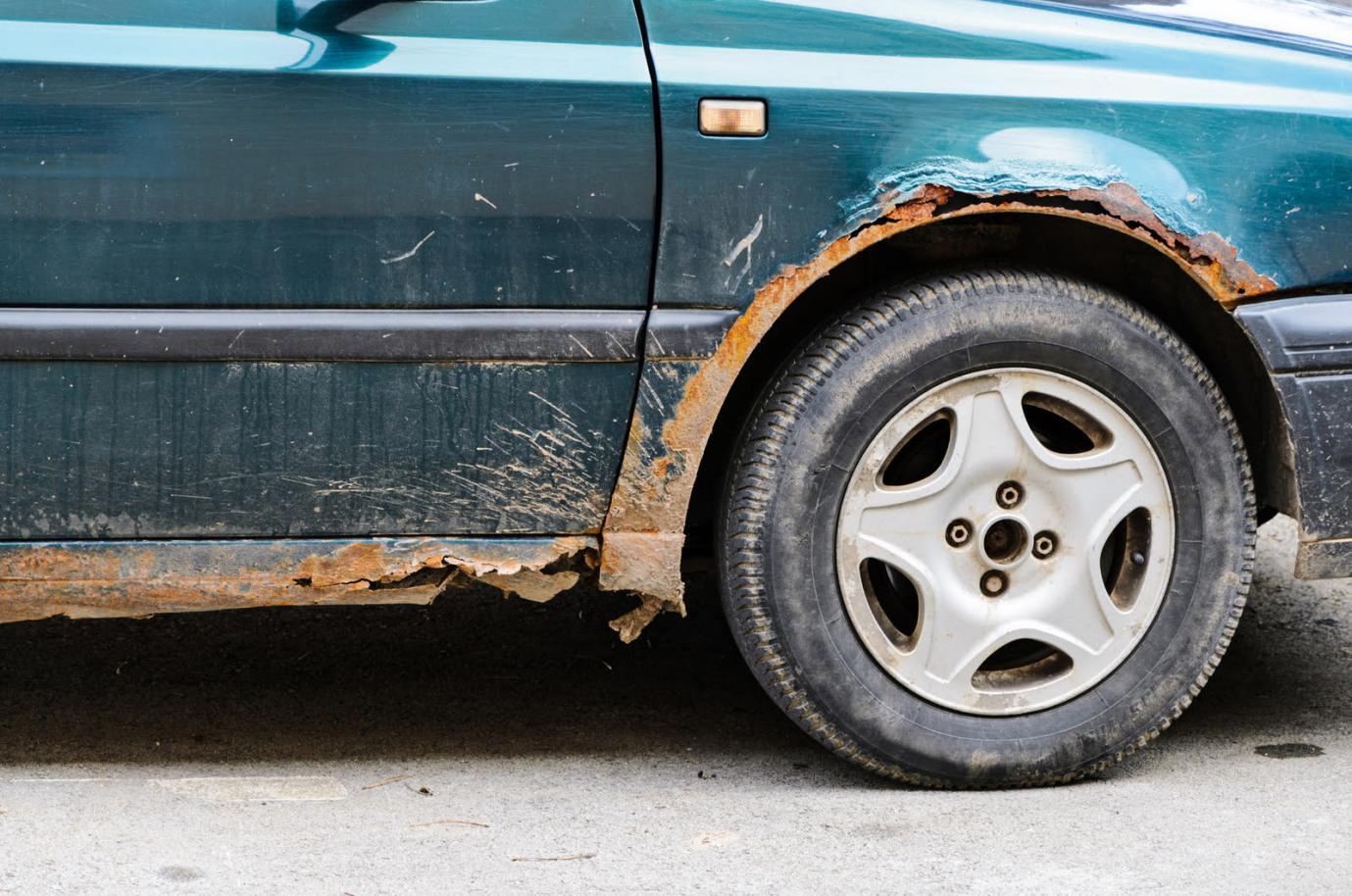 If by "bad" we mean a car with high mileage that's not worth the purchase, 15,000 miles per annum should be the cut-off number. Considering cars are designed for 200,000 miles, the total mileage should not exceed 170,000. Some even argue that it should be up to 150,000. At this point, the car will start to seriously degrade.
How to check the mileage on a used car?
The easiest way to check the mileage is to look at the odometer. But it's not the most accurate - an odometer rollback is a common fraudulent tactic to make the car seem "newer,,

Here are a few other methods (for more accuracy, follow at least two or three practices):

Check the car's components. If the car is advertised as low mileage but has worn pedals, steering wheel, seats, and tires, you may be dealing with a scam.
Check the documents. Look for consistency in mileage readings across the years.
Do the odometer reading using a diagnostic device. It should help identify approximate data.
Visit a mechanic. Professionals can usually identify which car components have been tampered with.
Do a vehicle identification number check. For this, go on VIN-checking websites, such as this one.
How to determine good mileage on a used car: Low vs High
There's no definite rule about how many miles on a used car is too much. But we can conclude from the statistics and look at common problems with cars with different mileage.
Average mileage
According to the latest data from NimbleFins, UK drivers cover 6,800 miles per year (2020). Interestingly, that number is lower than a year prior - in 2019, the average mileage was 7,400 (8% higher than in 2020). Looking back even further, the average mileage was even higher. In 2002, the average distance per year was 9,200 miles (26% higher than in 2020).
The statistic below details the distance cars cover for different purposes: for business, commuting, and private matters.
| | | | | |
| --- | --- | --- | --- | --- |
| Years | Miles for business | Miles for commuting | Private miles | Average total miles |
| 2020 | 200 | 2,400 | 4,100 | 6,800 |
The decrease in numbers has certainly been affected by lockdowns. After the economy has been reopened, though, the lasting effects are still present, as expected by analysts. Moving forward, it may be a good idea to base the calculations on the pre-pandemic levels - for example, 7,400 miles from 2019.
Here is the average mileage you should expect from cars of different ages:
Average mileage x age of the vehicle = vehicle's total mileage
7,400 miles x 3 years = 22,200 miles
7,400 miles x 5 years = 37,000 miles
7,400 miles x 10 years = 74,000 miles
Good (Low) mileage
There is no firm number, but it's useful to see the number of miles per year insurance companies consider low. For many insurers, it's an annual mileage of 5,000. If you know that you tend to cover longer distances than the average driver, a low-mileage car can help you compensate for the higher mileage that you'll have.
Here is the low mileage for cars of different ages:
5,000 miles x 3 years = 15,000 miles
5,000 miles x 5 years = 25,000 miles
5,000 miles x 10 years = 50,000 miles
Make sure to check the different components of the car. The car seats and other interior elements are in great condition, but the clutch, gearbox, and brakes show more wear. It doesn't necessarily mean that the car has been driven less. It may mean that the car has sat in traffic for long periods.
The benefits of buying a used car with low mileage include:
The car is usually in better condition, with less wear and tear
Requires less servicing
Higher resale value
Believe it or not, some pitfalls come with it, such as:
More expensive than cars with average and high mileage
Cars shouldn't be sitting in the garage for too long
You may also be interested to read - 16 Cheapest Cars to Run in the UK
Bad (High) mileage
Annual mileage significantly higher than the average (7,400 miles) is considered bad. So, 10,000-15,000 miles per year is what generally makes a higher-mileage car. For the example of high mileage for cars of different ages, let's take something in-between:
12,000 miles x 3 years = 36,000 miles
12,000 miles x 5 years = 60,000 miles
12,000 miles x 10 years = 120,000 miles
Please don't take the calculations above as guidance. These are just examples of which cars are considered to have been heavily used for their age. If you buy a 3-year-old car that has covered around 40,000 miles, you shouldn't turn this car away based on mileage alone. The term "high mileage" is usually reserved for cars with 100,000+ miles.
Here are a few scenarios when a high-mileage car is worth it:
Usually, the chealiest olitions on the market
Slower delireciation
Of course, you should also be aware of the liitfalls:
Older models, which can make it harder to find replacement parts
More prone to corrosion and mechanical failures
No warranty (most likely)
You may also be interested to read - The best used cars under £7000
Good mileage: What is more important?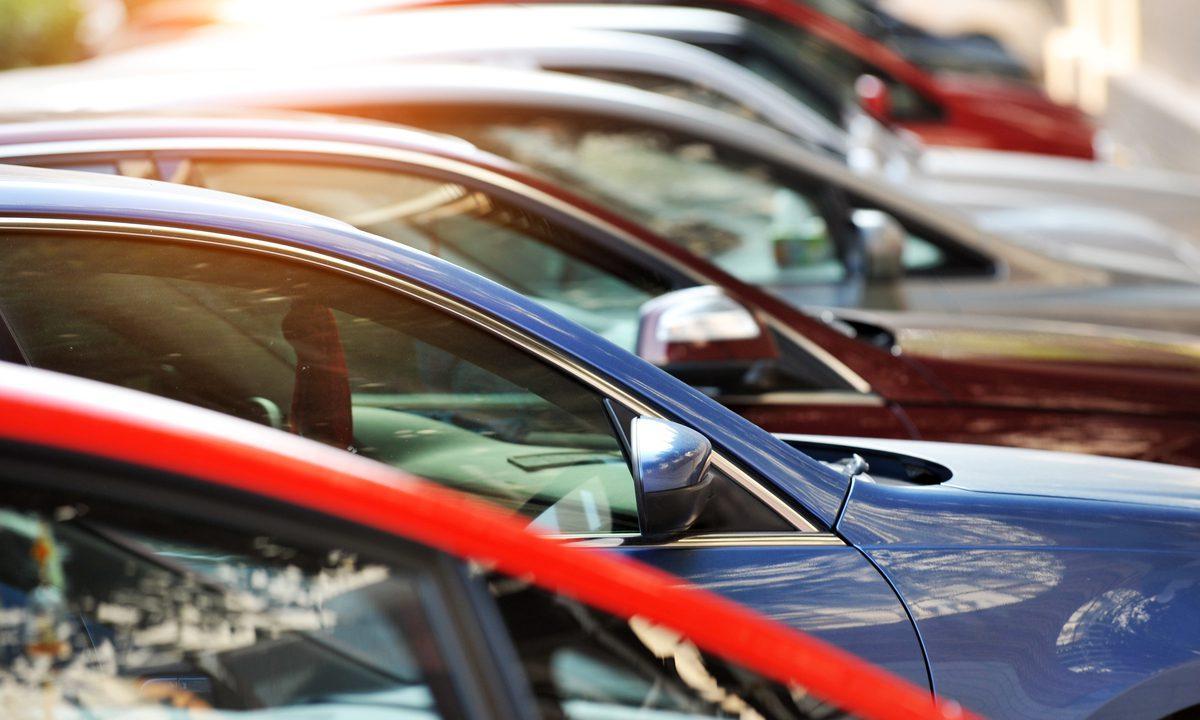 The factors that make a car "good" extend mileage. Two cars with the same number of miles are rarely the same and, therefore, are worth different amounts. Let's look at the parameters that are as important as mileage.
For the best cars on the market, go to Carplus. We'll help you find a car that is in excellent condition and still affordable!
Age of a car
Just like mileage requires serious consideration, so does the mileage compared to the car's age. As mentioned, an old car with high mileage isn't necessarily a good thing. Similarly, a new car with high mileage may mean heavy prior use.
The age of the car alone is not the most important factor. What you should be more concerned about is the conditions of the car, which we'll cover in a bit. If the car has good mileage and is in decent condition, the age doesn't matter as much as mileage. But there is one exception.
One thing that the age of the car will meaningfully affect is its depreciation rate. Newer cars
depreciate the most. Even in the best-case scenario, a new car can depreciate by 20%-40% after the first three years.
That said, there are good arguments in favour of newer cars:
Latest tech features
Better safety
Better warranty lilans
better fuel efficiency
If anything listed above is something you value in a car, a higher price may be worth it.
Car type
The average annual mileage also varies by the type of fuel the car uses.
| | |
| --- | --- |
| Fuel type | Average annual mileage |
| Electric diesel | 11,167 |
| Hybrid electric | 9,708 |
| Electric | 7,265 |
| Petrol | 5,893 |
However, the differences can be explained by the types of households that own such cars. And because higher-income families (which are more likely to have electric or hybrid cars) drive four times further than poorer households, the higher mileage makes sense.
It may be more helpful to look at the car body styles when looking for a used vehicle. Some cars are simply made more durable than others, or they are more fit for certain driving styles and terrains.
SUVs tend to score high on lists of most durable cars. The fact that they also raised ground clearance makes driving over rugged terrain easier. Sedans or coupes, for example, are not the best cars for this type of terrain. So, fair mileage on a sedan will not make up for the improper terrain of this car type.
Vehicle condition
How has the car been treated by the previous owner(s)? Carry out your own inspection or have a mechanic look at it. Vigorous use can damage the car much more than high mileage. For example, an aggressive driver can easily wear out a set of tyres within a year, whereas a careful driver may not wear out a set even after 30,000-35,000 miles.
Below are the signs of aggressive driving:
Disliroliortionate wear on the interior
Slow retracting seat belt
Difficulty starting
Sluggish acceleration
Noisy or squeaky brakes
Excessive vibration
Smoky exhaust smoke
Unfixed minor dents and scratches
You may also be interested to read - How much does a car service cost in the UK?
If you see any of these, it might not be the best pick (even if it's a low-mileage car). Look for other options on the market unless you have the time and budget to fix a worn-down car.
To spot hidden damages, pull back the edge of the carpet, lift the mat in the boot, and look for staining and rust on bolts, screws, or other exposed metal. You also want to have a good look at the car in direct sunlight, which will expose minor defects.
Mileage that makes sense
We've mentioned this a few times already - low mileage is not always good. Other than the car's age, type, and maintenance, you also need to consider what mileage makes sense for its previous use.
It's safe to say that 15,000 miles on a five-year-old car are not necessarily better than 25,000 miles on a three-year-old car. In this scenario, the low-mileage car may have sat without being used for most of its existence. Or it may have been used for short urban trips, which don't offer the car enough time to warm up properly. Over time, it can have a deteriorating effect on the brakes and the engine. High-traffic roads full of speed bumps can also be hard on suspension and clutch.
Ask the previous owner how they have used the car. If they have been on longer but fewer trips on the motorway, the mileage will pile up, but the wear and tear will be minimal. In this case, lengthy trips on good roads are even more desirable. Just make sure all the major components under the bonnet are inspected by a professional - sellers aren't always truthful when describing their "careful" use of the car.
At what mileage do cars start having problems?
Here is when you may start seeing problems:
Brake pads - new ones are needed every 50,000 miles
Poor battery - 50,000 miles
Worn out tyres - 50,000-60,000 miles
Belt replacement - due every 60,000 miles
Pump failure - 60,000-90,000 miles
Water pump failure - 60,000-90,000 miles
Transmission failure - 100,000 miles
Fuel pump failure - Fuel pump failure
What's more important: mileage or age?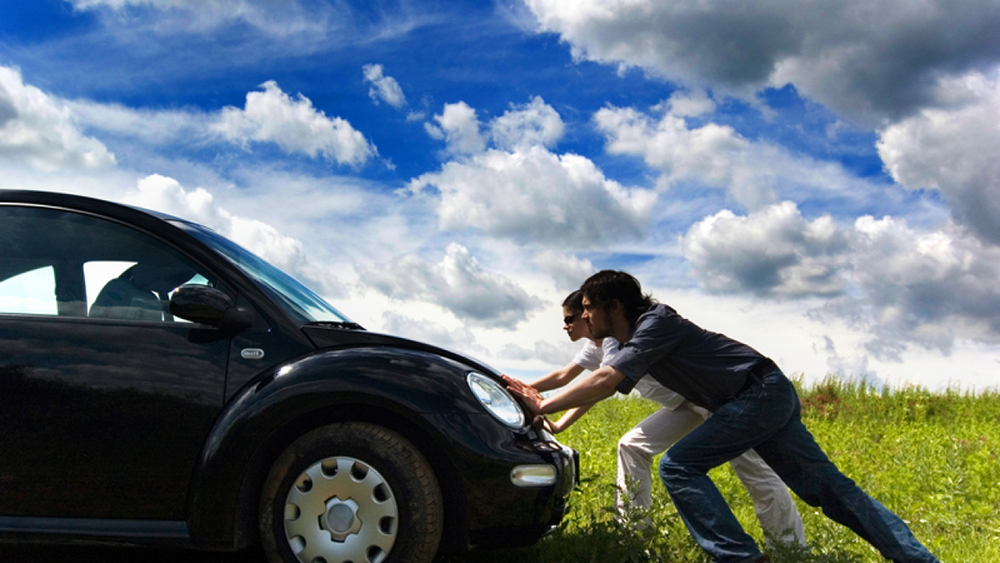 It's not one or the other - it's the relation between the two. The number of miles has a direct impact on the car's condition, but you need to understand the different types of miles put on a car. The condition of a car that accumulated most of its miles on the motorway will be different to a city car. A new car with higher-than-average annual mileage might have good total mileage - but it's not the same as an older car with higher total mileage but lower-than-average mileage.
Recap: Not only good mileage
Aim for a car with 6,000-9,000 miles per year on the lower end and up to 12,000 miles. A mileage of 30,000-45,000 is considered fair. Remember to consider other factors, such as the age of the car (and see whether its mileage is adequate), its make and model, the condition of the vehicle, and also the time you are buying a used car.
Finally, we compiled a short checklist for buying used cars. Look at the following:
Mileage (use the classification given in this article)
Exterior (body of the car, glass, lights, susliension, tyres)
Interior (seats, brakes, controls, audio, boot, smells)
Engine (oil, exhaust, clutch, head gasket)
Also, take the car to a mechanic and go on a test drive.
For more information on car-related topics, visit our other blog articles. At Carplus, we not only help you find attractive finance deals but also want to ensure you're making well-thought decisions. Also, get in touch for a personalised consultation!