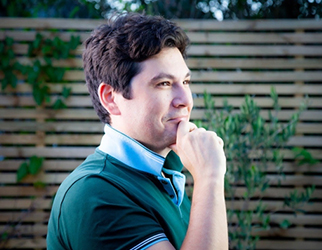 Roman Danaev
Electric cars are being hailed as the future of transportation in a world where more is being done to reduce carbon emissions. For this reason, many people are now asking, "do electric cars need an MOT?" This is because the internal mechanics differ from those of internal combustion engines. If you're looking for a quick answer, the answer is yes; an MOT is required once the car reaches three years old.
However, there are a few minor differences. As a result, Carplus has created this guide to answer some of the most frequently asked questions about electric car MOTs in the UK, so you know exactly what to do and when. You can also read our extensive MOT guide that will tell you more about the process, costs and checks.
What's Different About an MOT for an Electric Car?
An MOT test is required for electric cars that have been on the road for more than three years. However, compared to standard cars, electric vehicles (EVs) have fewer moving parts in the drive train, necessitating less regular maintenance, even on the pricey equipment like the battery pack and the electric motors.
Another significant distinction between electric cars' MOTs and those for petrol or diesel vehiclesis the absence of an emissions test or noise test since EVs don't have an internal combustion engine.
Do Electric Cars Require an MOT?
Yes, your electric car requires an MOT once it's been on the road for three years. As with diesel and petrol vehicles, only electric goods vehicles (such as tractors and milk floats) and vehicles built or registered over 40 years ago are exempt.
What Happens During an Electric Car MOT?
Like with any MOT, the primary purpose is to ensure the vehicle is in a safe, roadworthy condition, following the standards established by government regulation. This means an electric car should undergo almost all the same inspections as a traditionally fuelled vehicle. This comprises of tests like:
Ensuring that all lights are functional
Verifying the visibility and condition of the windscreen wipers
Safety check of seatbelt functionality
Making sure the steering works properly
Checking wear on the brake pads and discs
Examining the car for areas where corrosion or transmission fluid leakage is extreme
Making sure the horn is operational
General tyre working condition inspection
Electrical wiring inspection
Battery health check-up
How Much Does an Electric Car MOT Cost?
EV MOTs are priced the same way as MOTs for petrol and diesel cars (despite fewer checks to perform). The for an MOT is £54.85 (excluding any workforce or supplies your model might require) (though many outlets offer cheaper MOT deals). You can read more about the MOT prices in our guide - How much does an MOT cost?
Where Do I Go to Get an Electric Car MOT?
You can have an electric car's MOT performed at a dealership or your local garage.
If you're financing your EV and need to take it for an MOT, make sure to ask your car finance company if they have any requirements on where the vehicle must be tested.
You will receive a service V5C log book with your financed vehicle. Ensure the mechanic stamps this each time you have any work done to demonstrate to the finance company that you followed the manufacturer's maintenance programme. If you have proof that the car has been maintained properly, you can save a lot in end-of-lease damage.
Can I Do My MOT at the Dealership or a Local Garage?
The answer is easy; you can do it at both. Although, many car lease contracts include a list of approved centres in the agreement. Finance companies won't accept MOT or servicing work performed on the vehicle if an unapproved facility did it, and you'll probably have to pay to have it tested again.
How Often Do Electric Cars Need Servicing?
You must maintain your EV in good condition between its annual MOT test and services, just like you would a standard car.
Even after taking your car to an MOT tester, it's a good idea to develop the routine of performing daily and weekly maintenance on typical wear-and-tear items like:
Tyres
Battery
Lights
Body condition
Are Electric Cars MOT Exempt?
Electric goods vehicles like milk floats, automobiles and motorcycles built before 1960 (petrol and diesel cars included), and tractors are the only vehicles exempt from MOTs.
Form V112 contains a list of exempt vehicle types. If your vehicle is listed on the.gov website, you must fill out the form to tax it.
Top Tips for Electric Car Maintenance
Before taking your electric vehicle in for an MOT or service, there are still ways to keep up with the maintenance that need minimal money and effort.
Look after your tyres
Because electric cars tend to be heavier than conventional cars, more durable tyres are required to carry that extra weight. To prevent them from wearing down earlier than expected, you'll need to frequently inspect their tread depth, condition, and air pressure.
Here are three simple methods for maintaining your tyres.
Check the appropriate pounds per square inch (PSI) levels for your car when it is weighted and unweighted to maintain the proper pressure in your tyres. This is typically found on the driver's door's interior panel.
Verify that each tyre's tread depth is 1.6mm, and place a 20p coin across the whole tyre tread. If the coin doesn't become significantly obscured when you insert it, your tyres may need to be replaced.
Regularly check each tyre's walls and sidewalls for damage (such as scuffs, cuts, bulges, nicks, etc.); if you find any, get a mobile repair to your location as soon as possible. A blowout could occur if you drive on tyres with these issues.
Make use of slow charging
It's easy to get sucked into the hype around the electric car's quick charging times from manufacturers.
You're usually better off with slow charging, especially if you have access to a home charging station for your EV car. Slower chargers don't cause cell degradation (when a battery loses its charge capacity), whereas fast-charging does.
If you don't have a charger at home, you can still utilise the network of slow charging stations at gas stations, public parking lots, or places of employment. This is not only more effective at extending the life of your battery but is also less expensive.
Check your lights and electrical systems regularly
Make sure you regularly inspect your indicators, brake lights, reverse lights, and headlights. Not only to make sure they switch on but also to ensure they aren't dimmed—especially the headlights—as this would indicate that they need to be replaced.
The overall electrical setup inside your EV is just as crucial as your lights. Thankfully, the infotainment systems in most modern electric vehicles provide diagnostic settings. Many car dealerships and garages provide complimentary EV health checks if your car isn't equipped with this cutting-edge technology.
Perform external visual checks
Ensure your number plate is visible, your windscreen is intact, and your wipers are in working order. Check your tyres regularly. Tread depth should be at least 1.6mm in the centre 3/4 of your tyres, as this is the legal minimum.
There are many things you can't check on your own, such as your brakes and bearings. Get them checked if you're worried about them or if you have an upcoming MOT. Roadworthiness is more than just passing an MOT at a test centre.
Final Words
To conclude, an MOT test examines more than just engine performance; therefore, any electric car that has been on the road for longer than three years needs an annual inspection. Pass your electric car MOT with the help of the guide mentioned above and tips.
If you want to buy a used electric car (EV), Carplus will gladly help you find the right car for you for a reasonable price and in excellent condition! Buying an EV car on finance will free you of the burden of looking for the vehicle and help save you money!
Your monthly payment
£327.74
| | |
| --- | --- |
| Total charge of credit | £3,731.35 |
| Total amount payable | £15,731.35 |
Apply now for your personalised, no-obligation quote