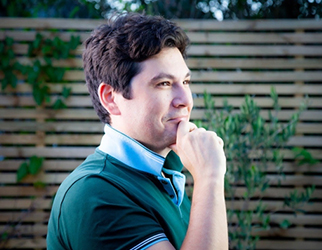 Roman Danaev
If you're in the middle of a finance agreement on your vehicle but are beginning to feel that you'd like a change, you might wonder whether it's possible to trade in the car you're financing. The short answer is—yes, it is!
As long as you know the current value of your vehicle and the amount of money you still have to pay towards your car finance deal, part-exchanging a car is a relatively simple process. To find out how to do it, read on.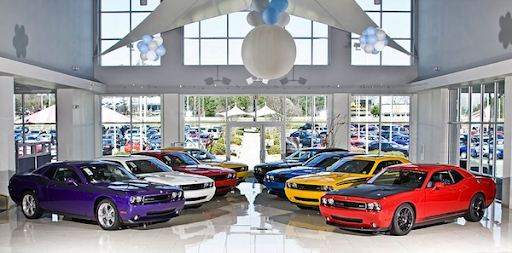 What is part-exchange on a car?
Part-exchange can refer to trading in your current car and using the proceeds to buy a new one. Generally, it will be more convenient than selling the existing vehicle privately.
How do I part-exchange my car on finance?
This section will walk you through the process of how to part-exchange your car. Follow the steps below for a painless part-exchange process!
Check your current finance agreement
The first thing to do before part-exchanging your car is to check your current finance agreement—more specifically, how much you still have left to pay towards it. Ask your lender to provide you with a settlement figure. This figure is the amount of money you'll have to put forward in order to settle the deal and claim full ownership of the vehicle.
Your settlement figure is the amount of finance agreed upon at the beginning of your agreement, but with the deposit and any monthly payments subtracted.
Ask the car dealer for a valuation of your vehicle
Now that you know your settlement figure, it's time to find out how much your current car is worth. Find the car dealership you would like to part-exchange your vehicle with and ask how much they're willing to offer you for it.
Remember, you absolutely do not have to accept the offer if you're not satisfied with it. Make sure that you really take the time to find the best sales option for you.
Let your dealer arrange the rest
If you find a dealer who makes you an offer you're happy with, you've done the hard part! All that's left to do is accept the offer, then sit back and relax and let them deal with the rest.
After you've provided the dealer with any relevant paperwork for the car—for example, any manuals that came with the car, the vehicle service book—and your lender's details, they'll be able to take care of the rest.
Can you expect a car dealer to settle your car finance?
A car dealer can settle finance deals for you when given the relevant information to do so. Before a dealer can settle your vehicle finance, you must tell them your lender's details and provide all documentation for the car.
How do part-exchanges work with PCP contracts?
Thankfully, part-exchanging vehicles on PCP car deals is very simple. Your dealer will assist with settling the outstanding finance. Anything left over from the exchange can be put towards financing your next vehicle. A final balloon payment is included in this settlement amount if you have PCP finance and an early termination may be charged by some lenders.
Typically, PCP offers are set up so that when the initial monthly finance period ends, the car should be worth more than the optional final payment. However, this is not a guarantee. You can put that additional value towards the deposit of a new car if the value of your car gets to be greater than that final payment at the end of your finance deal. This is known as having 'equity'.
Can you part-exchange a car on an HP contract?
You may be wondering if you can part-exchange cars on HP car finance deals as well. You can! The process is basically the same as with PCP contracts.
Can you part-exchange a car with outstanding finance?
Yes, it's possible to part-exchange a car with outstanding finance. The remaining finance will be paid off using the value from your car's part-exchange. Any and all value left over can just be put towards your new vehicle. The entire process is fairly simple.
Which documents should I bring when I part-exchange my car on finance?
When you part-exchange your car, you'll need to bring some documents with you for the dealer.
Make sure that you have:
It's a good idea to get these documents together well in advance so that you can be sure you're fully prepared to part-exchange your car.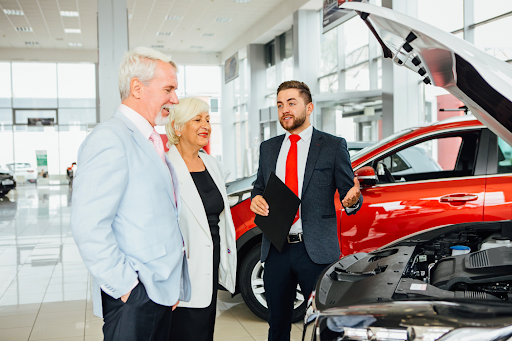 What does it mean if you're in negative equity?
If you owe more money on your current car than it is worth, you are considered to be in negative equity. If this is the situation you find yourself in, then it means you will not have any excess value to put towards your new vehicle. However, a few dealers offer the option of tacking on this negative equity to your new vehicle finance agreement.
At first, this may seem like a convenient way of paying off your negative equity. However, since the full value of your new finance agreement would increase, you would end up paying more interest as well. This, in turn, makes it more likely that you'd accidentally slip into more negative equity.
Rather than adding your negative equity onto a new car finance deal, you should instead wait until you're in a better position. Either wait till you're in a positive equity or try to pay off this money to trade your car in.
Advice for part-exchanging a car on finance
If you've decided to part-exchange a car on finance, you may be unsure of how to start. Here are a few tips to help you figure things out.
Compare car sales for similar models
As we mentioned above, the first order of business is to determine the current value of your vehicle. One of the easiest ways to do this is to look at car sales for a similar model of car. It's important that you try to find a car as similar to your old one as possible to make sure the valuation is as close as possible.
Ensure your car looks attractive
To ensure that you get the highest valuation possible, you should make sure that your car looks as appealing as you can make it. Clean your car thoroughly, both inside and out; buff out any scratches in the paintwork; replace any broken parts.
When a car needs to spend time with a mechanic before it can be sold, that instantly makes it less desirable to dealers. If you make sure your car is as attractive as possible, you are much more likely to get a good price for it.
Prepare the relevant paperwork beforehand
Before making the exchange, take the time to prepare and compile all relevant documentation. This includes both financial paperwork and paperwork relating to your car. By getting your paperwork ready, you help to significantly speed up the sales process. This will only make your car an even more attractive purchase in the eyes of car dealers.
Should I part-exchange my car on finance?
Whether or not you part-exchange your car is ultimately up to you and your specific needs. Hopefully, this will help you to decide whether this option is for you.
Reasons why you should part-exchange your car
Part-exchanging might be a good option for you if…
You want to purchase a new car as quickly as possible.
You don't want to have to settle your finance deal separately.
You'll get more money from a part-exchange than by selling your vehicle through some other method.
Reasons why you should not part-exchange your car
Part-exchanging might not be the best option for you if…
You're content to wait till the termination of your current finance deal.
You're able to get more money for your vehicle through another method.
A part-exchange would place you in negative equity.
You are uncertain as to whether or not you'll be able to acquire another credit agreement, given your current financial state.
What alternative options do you have to part-exchanging your car?
If after considering the above points you've realised that a part-exchange on your car may not be the best move, you may be wondering where to go from there. What other options are available to you? This section will cover some of the main alternatives to part-exchanging a car on finance.
Don't immediately part-exchange your car
If you're in a position where the amount of money you still owe is greater than the current value of your financed car, then it may be worth temporarily delaying a part-exchange. Going ahead with it would put you in negative equity, which could potentially complicate matters for you later down the line and could ultimately end up creating more expense.
Return your car at the end of your finance agreement
Rather than part-exchanging your car, you can instead keep the car until the agreed-upon end of your finance contract and then return it to the car dealer. If you do go this route, you should be aware that you may end up having to pay extra or interest.
Finish paying your car finance before the end of your term
If you're not convinced of either of these options so far, then your one remaining option is to finish paying off your car and then privately put it up for sale. This method is especially worth considering if the value of your car is greater than the remaining amount on your finance.
As long as you don't mind the extra legwork involved with selling your car privately, this option may be worth considering. Any money you make can then go on a deposit for your new vehicle.
Conclusion
If you're currently financing a car but want to change your vehicle, you could always choose to part-exchange it. The process is relatively simple; however, it's worth noting it may not be a suitable solution for everyone. It very much depends on your individual situation and the state of your finances.
There are other methods you can consider if you don't think part-exchanging is for you. The best course of action is to carefully consider your options, making sure that you have all the relevant facts about your car and its current value.
If you believe you would benefit from further help and assistance, Carplus is here to advise you on all your car financing queries!