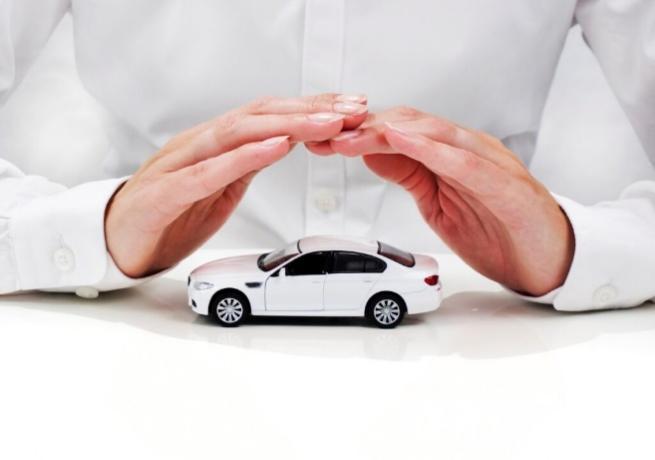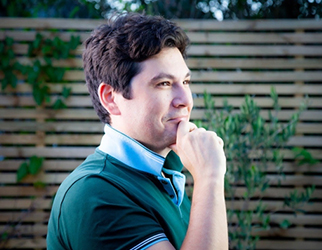 Roman Danaev
When you buy a car on finance, you promise to maintain the vehicle in good condition till the end of the PCP contract. This is because, under PCP, you never really own the car until you make the final monthly payment to purchase it. Although regular wear and tear are normal for any car, if you return the vehicle with dents and scrapes, you can expect to be hit with a hefty repair charge from the lender.
This post will go into great detail about who pays for maintenance on a PCP car finance agreement.
Do PCP finance contracts include servicing costs?
A PCP finance agreement requires that you take care of the car's maintenance and repairs. Basic upkeep, such as oil changes and service appointments, are all part of this. For a nominal monthly, several car brokers and lenders allow you to add maintenance coverage to your contract, which may cover these costs.
Maintenance and repair costs are not included in or covered by standard contracts like PCP. As a result, you'll be responsible for the expenses of routine maintenance, repairs (outside of the manufacturer's warranty), MOT testing, and new tyres.
You may also be interested to read - How much does a car service cost in the UK?
What's included in a car maintenance package?
You have the option of adding a maintenance package to your PCP car finance agreement, which will enable you to spread the price of the package out over the entire duration of the finance. In most cases, the maintenance package covers the following:
Repairs and maintenance, as well as replacement parts
Items such as wipers, brakes, and exhaust systems
MOT tests - The first three years are exempt from MOT requirements. There is a requirement for a yearly exam after that. MOT costs will be included in a maintenance package if the loan is extended for more than three years.
Breakdown support - For the duration of your contract, breakdown support provides roadside assistance around-the-clock.
What's not included in a PCP contract?
If you purchase a maintenance package for your PCP contract vehicle, you'll be covered for wear and tear items, MOTs, and the service of your car. It does, however, contain limitations and does not cover:
Accidental damage caused by driver negligence
Theft of components, equipment, and accessories
Damage inflicted by vandalism
Act of God like a natural disaster
Misfuelling
Paint and bodywork damage
Windscreen repair or replacement
What's covered by the manufacturer's warranty?
A car's manufacturer's warranty protects the buyer from mechanical or manufacturing defects for a predetermined period or miles from the date of the vehicle's registration.
Different manufacturers have different warranties; KIA has a seven-year warranty, for example, whereas BMW only offers three years of coverage for its vehicles with up to 50,000 miles on the clock.
When it comes to 'wear and tear,' warranties generally do not cover it. Tyres, wipers, brake pads, and clutch plates will not be covered because they are likely to degrade over time. Exceptions to this rule include when a car's defective part causes it to break down early on. This may not be considered wear and tear if the part wears during the first 90 days.
Batteries may not be covered unless they fail within a few months of purchasing a vehicle.
All other parts of the braking system are covered
Mechanical and electrical issues are covered.
Some packages have an extended time that covers rust issues. For instance, the BMW warranty covers parts for three years but rust for fifteen years.
Breakdown coverage, for example, may be included in the warranty of some car manufacturer services. A courtesy or rental car may be provided by the warranty while your own vehicle is being repaired.
To keep the warranty intact, the car must be serviced and maintained on a regular basis. All of the vehicles for sale on our website are backed by a guarantee from the manufacturer.
What's not covered by the manufacturer's warranty?
The warranty's purpose is to protect against widespread failure of a part or item under normal usage circumstances. You should check the specifications of the manufacturer's service warranty before purchasing, but in general, they won't cover:
Damage that occurs due to an accident
Damage caused by natural catastrophes,
Misfuelling
Non-factory/dealer installed modifications
Other things that have been modified and are now showing signs of wear
Vandalised and/or stolen automobile parts and accessories.
What happens if you crash a PCP car?
An evaluation will be conducted at the end of your PCP contract by the dealer service. To repair a scratch that exceeds normal wear and tear, you will either have to do so yourself or pay the leasing company.
There are a couple of things that drivers need to be aware of when it comes to damage to their car. Small stone chips and minor damage such as a light scratch are permissible under BVRLA 'fair wear and tear' criteria, although it is always recommended to touch up stone/paint chips to avoid rust.
Windscreen chips should also be repaired by a dealer service before they evolve into costly cracks that necessitate the complete replacement of the entire windshield. This tiny investment will invariably save you money in the long run.
Undercarriage and deep-panel corrosion will be extremely uncommon because all our financed vehicles are properly checked. Door/trolley dents and wheel trim damage should be fixed and refinished if there is further damage to the body panels such as this.
The bottom line
When it comes to leasing or PCP, you aren't really the owner of the car until you've paid off the loan in full and made the optional final payment; therefore, we recommend servicing and driving it with the same care you'd use to drive your own car.
You may also be interested to read - How to refinance a PCP balloon payment on a car?
Turning a blind eye to minor scratches or even more severe damage will not end well; therefore, we advise you to keep the car in good condition and to do everything you can to protect your vehicle.
We advise you to read more about the driver-eligibility criterion and full manufacturer service history before making any decision.
To learn more details and to avail of the best PCP car finance option in the UK, contact Carplus today! We are a leading car finance broker and car expert in the country!
Your monthly payment
£327.74
| | |
| --- | --- |
| Total charge of credit | £3,731.35 |
| Total amount payable | £15,731.35 |
Apply now for your personalised, no-obligation quote