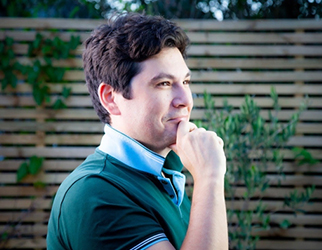 Roman Danaev
You are not allowed to drive without a valid MOT. But what happens if your car fails its MOT? It depends on the severity of defects, the number of repairs you need to arrange, the timeline between your previous and current inspections, and a few other factors.
Worry not - this article will cover everything you need to know about a failed MOT and detail each step of the process.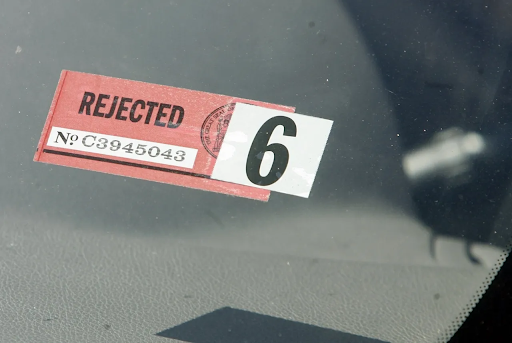 What is an MOT failure?
To classify your car as safe and roadworthy, the inspector will conduct a number of MOT checks. And at any stage, they can uncover certain defects - from least to most serious. Let's see what classifies as what.
Minor defects
In the context of an MOT test, minor defects are not serious enough to make you fail. They are described to have no significant impact on the environment or effect on the safety of the car. They come with a warning "repair as soon as possible", but you will still pass.
Minor defects on components usually mean slight damage, but the component itself operates normally. Examples are:
Inoperative rear registration plate lamp
Small obstructions to the driver's field of vision
Corrosion on a single component
Low tread on the tyres
Slight damage to the brake hose
Major faults
Major faults are significant enough to potentially impact the environment negatively, affect the safety of the vehicle, or, worse, put other road users at risk. These issues come with a "repair it immediately" label and lead to an MOT failure.
Although the car is technically in the "drivable" conditions, you will not pass a retest unless all major faults are fixed.
Here are a few examples of major faults:
A serious fluid leak in the shock absorber
Insecure exhaust system
Brakes squeaking or grinding
Tail/headlights
Serious rusting on several components
Dangerous faults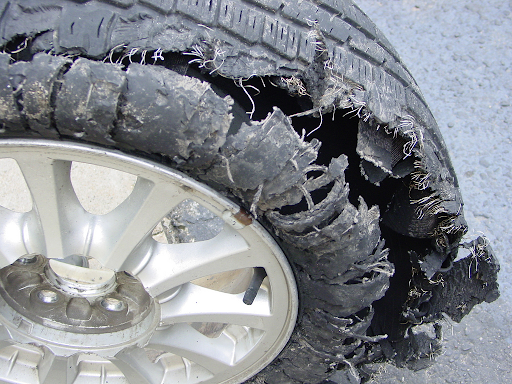 Dangerous faults pose a direct and immediate road safety risk as well as a serious environmental impact. If the inspector spots a dangerous fault, it will immediately count as a failed test, and you will receive a notice "Do not drive the vehicle until it's been repaired".
From that point on, your vehicle is considered to be in a dangerous state and needs to be fixed. Although, you won't be able to drive the car to a different garage.
Examples of dangerous defect notices may include:
Fractured road wheel
Brake lining or pad worn by more than 1.5mm
Loose steering wheel, to the point of being likely to become detached
Tire separation
Missing brake discs
Is it normal to fail your MOT?
Yes, according to some reports, every 2 in 5 cars fail their MOT and have to retake the test after completing the necessary repairs. So, if your car has failed its MOT, this is not a one-off case. After all, it's normal for cars to get some wear and tear and require some work.
Some of the most common MOT fails, which you should pay close attention to, include:
Lights
Tyres
Brakes
Windscreens
Mirrors, wipers, and washers
If your car has failed, but you think it should have passed, you can appeal the result. The details about filing complaints are available at the link.
Do I have to pay for an MOT if it fails?
You will have to pay the full cost of an MOT for the initial inspection regardless of the outcome. In most cases, tests are performed on a pre-payment basis anyway. The price varies case-by-case and largely depends on the centre.
As for the subsequent tests, you may be able to pay a reduced price in several circumstances:
If you leave the car at the MOT test centre for repairs and they complete them within 10 days, you get a discount.
If you take the car to another garage and they complete the repairs within 10 days, you also get a discount.
If you take the car to another garage, which fixes all the issues, you get a discount, you can get a retest for free.
Do I have to pay for another MOT if it fails?
Yes, you have to pay for a retest even if the inspector marks it as an MOT failure. As mentioned above, you can get it for a reduced price.
It's also worth mentioning that you can only get one retest, even if your mechanic completes the repairs in a day.
How do i check my MOT status?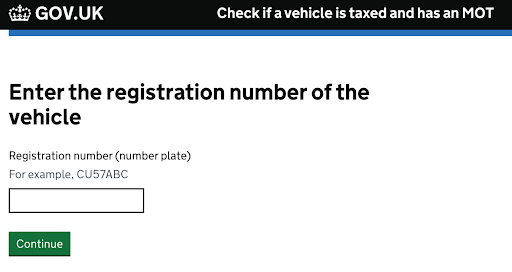 To find out if a vehicle has an MOT certificate and the date when it runs out, you need to go to the government website and enter your car registration info. You will be able to view the faults uncovered during the last MOT and other information relevant to your car's history.
You don't have to be the owner to check the MOT status. If you're buying a used car, you can run the check as long as you know its registration data.
What if you fail your MOT?
If your car has failed its MOT, the test centre will issue a refusal of the MOT certificate - a VT30. The defects and faults will be listed on this document, so make sure not to misplace or damage it.
Here are your options, some of which are already familiar to you:
Appeal against a failed MOT result if you think the test hasn't been performed properly
Leave the car to be fixed at the MOT centre
Bring it back within one working day
Bring it back within 10 working days
Bring it back after 10 working days
Before you book a retest after an MOT fail (which you will give instructions for down below), you'll need to fix all of the issues detailed on the VT30.
What happens if a car fails MOT before the due date?
The DVLA confirms that you "can take your vehicle away if your MOT test certificate is still valid".
It might be necessary for you to keep driving the car even if it fails the early MOT test. But if you can avoid it, it's worth addressing the repairs long before the MOT expires, as soon as possible.
If you drive a car with dangerous problems, no matter the expiry date, you can be banned from driving, get a fine of up to £2,500, and get 3 penalty points. You might also face legal issues if your car doesn't have the most severe defects. It's not common, but the police can prosecute drivers for knowingly operating a vehicle that is not roadworthy.
Can you drive your car away if it fails the MOT?
You might also be wondering when you can drive the car from the centre. There are three situations where you're allowed to do so:
When you drive the car for repairs;
When you drive the car for a retest;
When your previous MOT certificate is still valid and the inspection didn't reveal any dangerous faults.
In any case, make sure the trip is safe for you and other road users. Even minor faults should be treated seriously, and you and your mechanic should assess whether your car can handle your journey to and from the MOT test centre.
If the car has failed due to dangerous faults, it will be towed out of the test centre to the repair garage. Your insurance is cancelled automatically once you receive an MOT fail result.
What happens if I drive my vehicle after my MOT has expired?
There is no renewal grace period for an MOT. Meaning, there is no period of time after the expiry date, during which you can renew it. You need to pass the check while the previous certificate is still valid.
If you continue driving the car without an MOT, you will be fined £1,000. The only exception is if you're driving to the centre for your pre-booked appointment (unless the car is in a dangerous state). You're also not allowed to park a car on the road without an MOT.
An expired MOT certificate also invalidates your insurance, which might also get you in trouble. The additional penalty for driving a car without insurance is £300, with six points on your license.
How to get repairs after an MOT fail?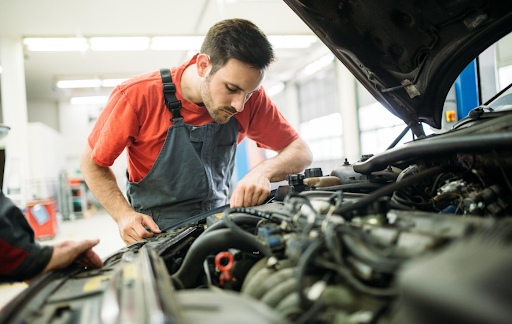 The process of getting repairs after a failed MOT test and getting regular car maintenance work is practically the same. Only this time, you have a list of issues, and each one must be addressed by the mechanic, whether it's at an MOT test centre or your regular shop.
If you want to fix the car at the same test station:
Ask the inspector or consultants at the testing centre if they have vehicle servicing facilities.
If they do, ask them for an estimate to fix the issues listed on the VT30.
Book a new testing appointment on the day the repairs will be complete.
If you want to fix the car at a different garage:
Depending on the faults, drive the car to the garage or have the car towed.
Discuss when you want the repairs to be done. If you want to save money on the test, ask the mechanics to complete the repairs within a day or at least 10 days.
Drive the car back to the site or have it towed there, depending on the validity of the previous MOT.
How to organise a retest after failing your MOT?
You can book a retest the same way you booked it in the first place:
Contact the MOT test centre. It doesn't have to be the same as for the original test.
Provide your details and make an appointment.
Book the repairs at your chosen garage.
Drive to the test centre if your current MOT is still valid.
Pay for the car to be towed to the centre if the current MOT certificate has expired.
The retest itself might take less time than the standard MOT time since it's a partial inspection.
You might not want to retest the car at all. In this case, register it as off-road. You can apply for a Statutory Off-Road Notice (SORN) and keep the vehicle; just don't drive it on public roads.
How long do you have to fix a failed MOT?
If you want to qualify for a partial retest, you have 10 days. However, some repairs take longer, so the timeline will depend on the scope of issues with your car. Technically, you can take as much time as you need.
If the MOT expires by then, you'll need to transport the car without driving it.
Do I still need a service if i have an MOT?
MOT is a legal requirement, while service is a personal choice. Many drivers choose both because they cover slightly different grounds.
Think of it this way. An annual MOT test is like preparing for a long trip where you ensure all essential systems operate as they should and it's safe to go on this trip. A service is like coming back from a long trip and checking/fixing the components that worked the hardest.
A service can help you detect small problems that can later turn into serious defects.
How to avoid an MOT failure
The best way to avoid failing the check is to have your car checked in advance by your mechanic. Have them look at all major components:
Exterior (bodywork, doors, lamps, mirrors, windscreen, tyres, etc.)
Interior (seats, seat belts, etc.)
Underside (electrical, steering, fuel system, emission system, etc.)
Other checks you should carry out are listed here.
Okay, let's conclude
It goes without saying that due to the hassle involved with failing your MOT, the best tactic is prevention. But if your car still failed its MOT, you already know what you should do. Hopefully, you won't find yourself in this situation next time!
But what if your current car is beyond repair? Then let Carplus put you in the driving seat again and help you find affordable car finance deals. Get a quote online and choose any car from any reputable dealer.