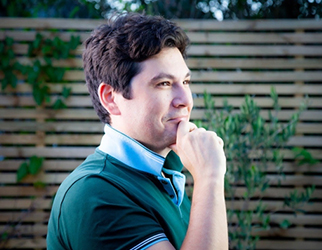 Roman Danaev
If it's getting closer to your MOT due date and you're about to roll your car into an MOT centre, don't get ahead of yourself. You'll need to prepare three documents, which we will talk about in this article.
Here, you'll learn what you need to take to an MOT and a couple of other important considerations.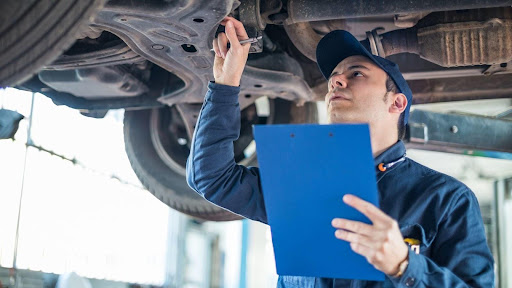 What will I need to bring?
So, you're planning to get your car checked on an MOT. You need to bring the same paperwork, whether it's a fuel/diesel or electric car MOT - practically the same rules apply for both.
V5C registration
The first thing to have on you is your V5C log book. It's not always required, but the test centre is likely to ask for it, especially if it's your first MOT.
The log book holds all the important info for your vehicle, including the driver registration details, taxation history, servicing history, and more. The V5C has stamps and records from your mechanic, which the tester will find useful.
Can you get MOT without a log book?
Yes, in most circumstances, the MOT test centre will be able to retrieve your V5C information online.
However, not only will it be easier to bring a paper copy, but it will also provide more information. It will be especially helpful if the tester uncovers major faults or technical issues.
Where do I find my V5C registration?
If your original log book has been lost, stolen, damaged, or destroyed, you can get a duplicate. You can apply online, by phone, or by post.
The Driver & Vehicle Licensing Agency online portal has many other resources, too.
Appointment confirmation
Any approved MOT test centre will provide you with an appointment confirmation, in paper form or electronically. If you don't have the paper, be prepared to tell the centre your booking reference number and your vehicle identification number.
If you lose it, you'll have to book the MOT appointment again.
Where do I get an MOT appointment confirmation?
To make an appointment in the first place, you need to contact an MOT centre to book an MOT. If you do it online, the confirmation will be sent to your email or be sent to you in electronic form in some other way. If you apply in person, they will give you a physical copy of your appointment confirmation.
Current MOT certificate
Similar to other documents for MOT, you don't need to bring a physical copy of your current certificate. DVLA-approved garages should be able to view the certificate expiry date and other relevant details through the digital database. That said, a paper copy of your certificate will help speed up the pre-inspection phase.
Where do I find my current MOT certificate?
First, check your MOT status online to make sure you have a valid certificate. You don't have to do anything else unless there is an issue with the status.
If you still want to get a paper replacement, contact the MOT centre where you passed the previous check (although such centres usually have a universal database), provide your details, and order a replacement certificate. This service is not available through the online portal.
What if you've lost your documents?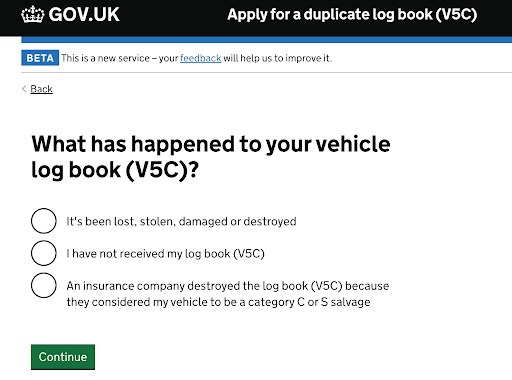 All three important documents for MOT can be replaced, either through the DVLA or the MOT centre. In most cases, you are not even required to bring the physical copies, these are mainly for convenience.
Bear in mind that MOT electronic records are not 100% reliable. So, go through the checklist a couple of weeks before the inspection and order replacement ​​to cover all bases.
Other things you need for your MOT
You must tax your vehicle to drive it to and from the test centre. This rule, of course, applies to any circumstance of driving the car on public roads, it's nothing MOT-specific.
The second to last thing to consider is the MOT cost. The prices depend on the type of vehicle and the pricing structure of your local garage. The official DVLA maximum is £54.85, so you should be charged no more than that.
Insurance
Similar to taxation rules, you don't need special insurance for an MOT test. But you need to have aninsurance policy to get to the centre and then to drive the car home.
Let's conclude
Now that you know what to bring, you can book an MOT inspection and make sure your vehicle is in good condition and full working order. And remember that in addition to having a log book, appointment confirmation, and the current certificate, you should get your taxes in order, arrange the payment for the service, and make sure you have insurance.
If your current certificate is close to expiring and you don't want to drive the same car for another year, there is an easy solution. Get approved for car finance and choose the best deal with Carplus. This way, you won't waste time and roll into the test centre on a new car!
Your monthly payment
£327.74
| | |
| --- | --- |
| Total charge of credit | £3,731.35 |
| Total amount payable | £15,731.35 |
Apply now for your personalised, no-obligation quote