Applying for car finance is a straightforward, quick process. But if it's your first time or it has been a long time since you submitted your last application, this article will provide some guidance.
We've prepared a checklist of documents you need for car finance, as well as the main considerations to think about:
Personal details (full name, date of birth, marital status, etc.)
Employment details and history for at least the last three years
Bank details, credit and financial history for at least the last three years
Driver's license if you'll be the registered keeper
Proof of address (preferably where you've lived for 6+ months)
Proof of income
A fair credit score
Deposits to secure the car
Enough funds to cover payments
Guarantors if you don't have proof of earnings or a low credit score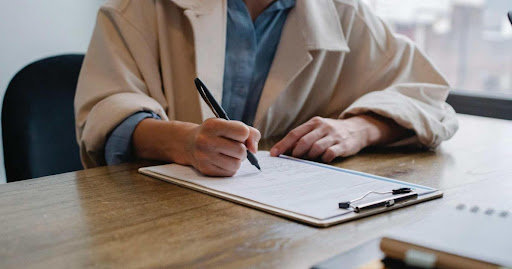 1. Personal details
The first thing you need to have ready when you apply for finance is your personal details. While they're not technically a document, it's still worth making sure you know what's needed:
Your full name (if you have changed your name in the past, you also need to provide your birth name)
Date of birth
Marital status
Living situation (homeowner, renting, living with parents, etc.)
There might be some other details required, so make sure you fill in all the fields on the car finance application.
2. Employment details and history
This point shouldn't be confused with proof of income, which we'll talk about down below. This point refers to sharing all of your employers for at least the last three years. If you have large gaps in your employment history, it makes sense to provide earlier history as well.
Here is what you'll need to include with the finance application:
Names of the companies
Full addresses with postcodes
Your job titles and salaries (including those for your current job)
If you run your own company, you can still provide the same information. Make sure to double-check the details with Companies House first.
3. Bank details
This is also not the same as proof of income. Under this point, you'll need to share:
Your bank account number (the one which you'll be using to make payments)
Previous account details
Any accounts opened jointly in your name
Branch's address and sort code
What if I don't have three years' history for my application?
If you have less than three years with your current bank, you should submit your financial history from the previous bank. If your financial history is fairly fresh, with minimal income or expenditure data, it may be harder to get approved.
You can apply for car finance, but the decision will depend on the lender.
4. Driver's licence
You need to bring the driver's license of a person who will be the registered keeper of the financed car. All applications must be in your name, so bring your licence.
If you don't have a physical copy of your licence, contact the DVLA asking them to send you one. If the license is currently at the DVLA, another identification document should be enough to apply, for example, your passport. The car finance company will then confirm with the DVLA that you do have a licence.
5. Proof of address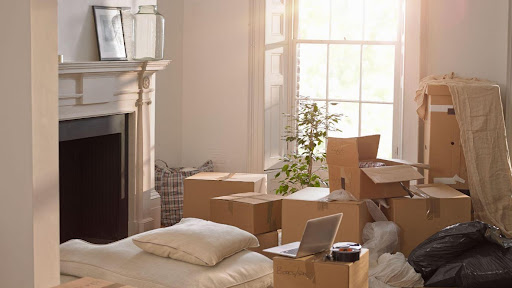 Your location traceability is another aspect of a reliable finance application. You'll need to show the lender your address history for the past three years. Requirements may be less strict depending on the car finance company.
Here are the documents that you can show as proof of residency:
Gas bill
Electric bill
Water bill
Council tax bill
One document is all that you need, but it has to be dated within the last 60 days.
What if I don't live three years' at the current address?
If you've lived in many different places, this could be cause for concern for the car finance company. Although, it'll depend on how risky other documentation will make you seem.
If you have just recently moved to the UK but have three years of residential history somewhere else, an overseas check might be enough. Basically, you'll need to have proof of where you've been for the last three years.
6. Proof of income
We've finally come around to proof of income. While lenders have their own ways of checking potential borrowers' earnings, they still require documents when you apply.
The lender will also be interested in the information about whether you receive benefits, like Universal Credit or Tax Credits, pension payments, or other types of compensation. If you're currently out of work, make sure your previous financial history is solid.
Employed
Employed applicants have an easier time, which is not surprising. They'll need to provide payslips for the last two-three months. The letter of employment can help, but it's not explicitly required for finance.
Self-employed
Getting car finance for the self-employed is only marginally more complicated because you need more robust evidence of your earnings. You can verify your income and expenditure via open banking or bank statement. Make sure the document clearly features your name, account number, sort code, and all transactions.
You may also need to consider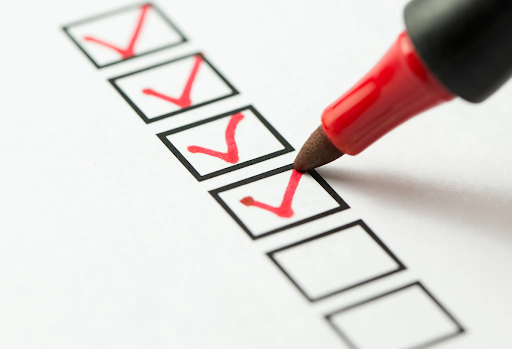 Of course, documents aren't the only things you need to have in order to get approved. These are several extra considerations to add to your checklist before you apply for finance.
1. Your credit rating
The higher your credit score, the more likely you'll get approved for car finance. Besides, it helps to ensure your contract terms are more attractive.
A credit rating of 566-603 out of 710 (TransUnion) or 721-880 out of 999 (Experian) is considered fair. If your credit score falls into the "good" or "excellent" categories, you'll look even better from the finance company's perspective.
2. Deposits
Deposits to secure a vehicle for a car finance agreement are not required. But if the lender offers the option and you can afford the deposit, it'll also make your application look more solid.
Before making the payment, ask for a car evaluation to protect yourself.
3. Budget
Calculate how much you can afford to pay for a car. Consider the deposit, the duration of the finance loan term, interest, and ongoing car expenses.
The rule of thumb to calculate the optimal budget for a finance loan is that you shouldn't spend more than 10% of your take-home pay. The rule can be extended to 20%, but it's better to be safe than sorry.
4. Type of car loan
Lenders generally have the same requirements for PCP and HP applicants document-wise. But since the latter requires an up-front deposit at the start and monthly payments after, the type of finance is definitely an important thing to consider.
5. Guarantors
People with poor credit or those who don't have proof of income or extensive financial history might need a guarantor. This is a person, often a family member or friend, who will be responsible for making the finance repayments if you fall short. Obviously, it's better when the guarantor has a great credit score and history.
While you might get approved without a guarantor, they not only increase your approval chances but also help you secure a better finance deal on the car.
Can I send photocopied documents?
No, when you apply for car finance, you need to show the originals of your proof documents. If you send photocopies or scans of the documents instead, car finance companies will usually require you to resubmit with originals.
If you're worried about the safety of your documents, keep in mind that they are shipped first class both ways.
After you're approved, the copies of your documents can be sent to the dealer, along with the signed car and finance contract.
What documents do I need if I am self-employed?
If you're self-employed, the application process will be the same as for everyone else. Lenders require the same types of documentation as long as the financed car will be used for personal purposes.
The preferred timespan for your proof of income is 1-3 years. If you've only been self-employed or received wages for less than 12 months, you may need to submit bank statements to apply. This is because you'll likely be seen as a less reliable borrower.
So, what are the car finance requirements? Final words
The decision to finance a car should be taken lightly. The number of documents you'll need to submit shows that lenders don't take it lightly either. Take the time to go through each step of the process to make sure you're prepared for everything.
If you have everything listed above but some questions about finance have been left unanswered, send them our way!